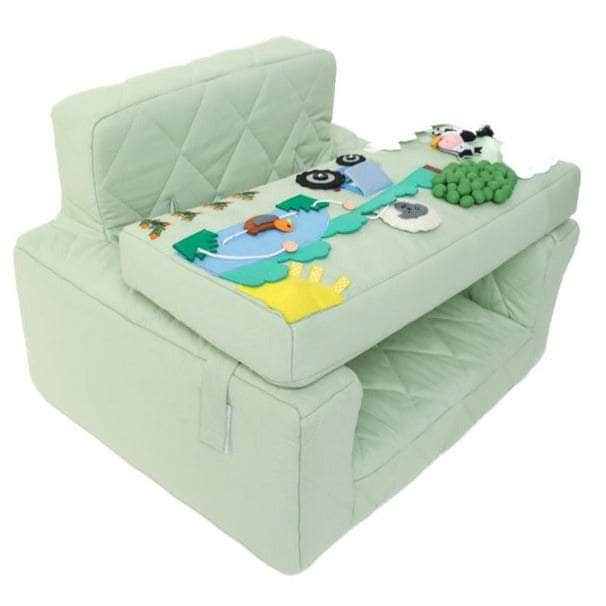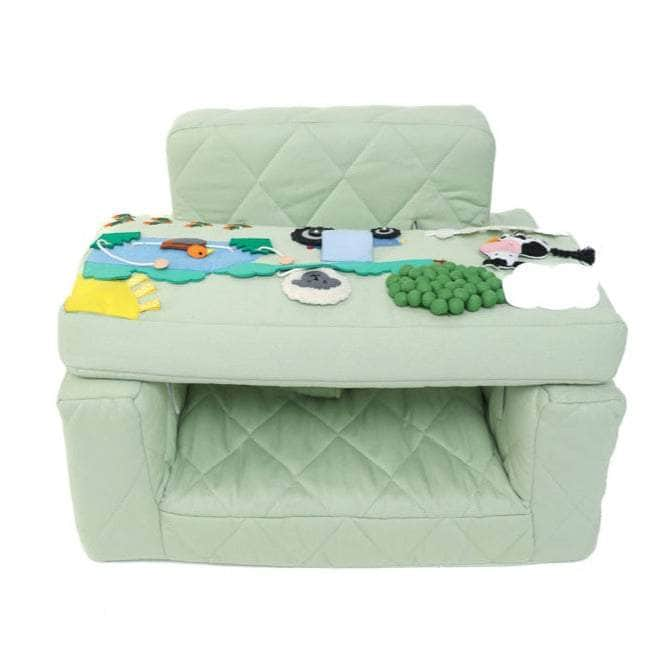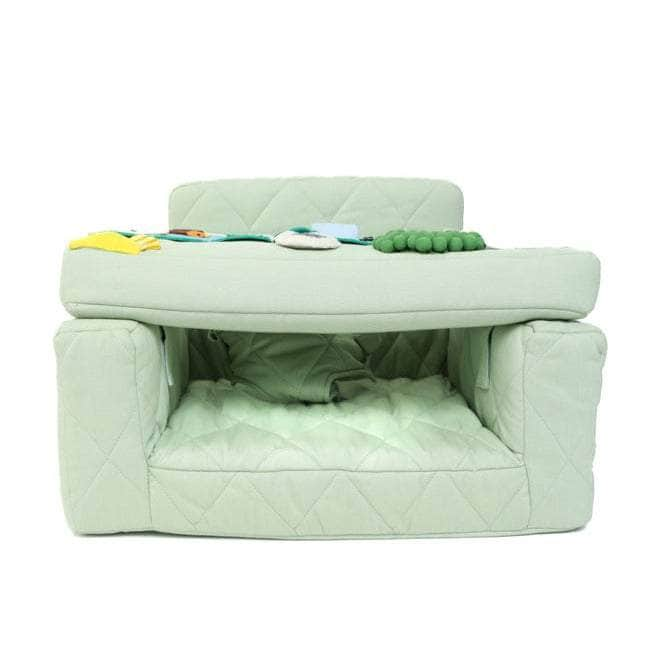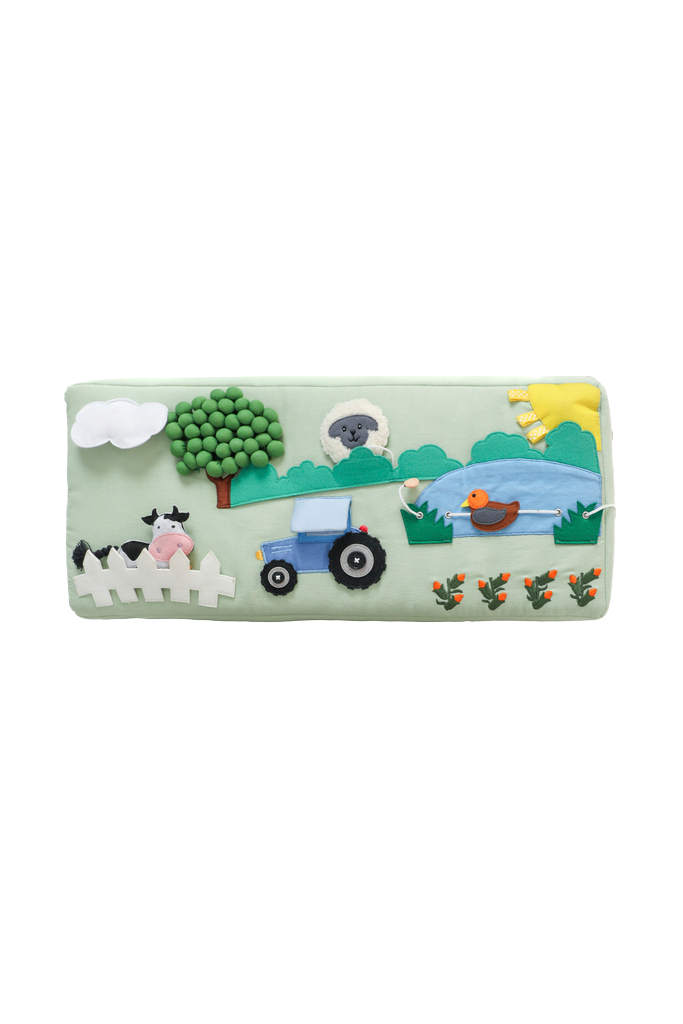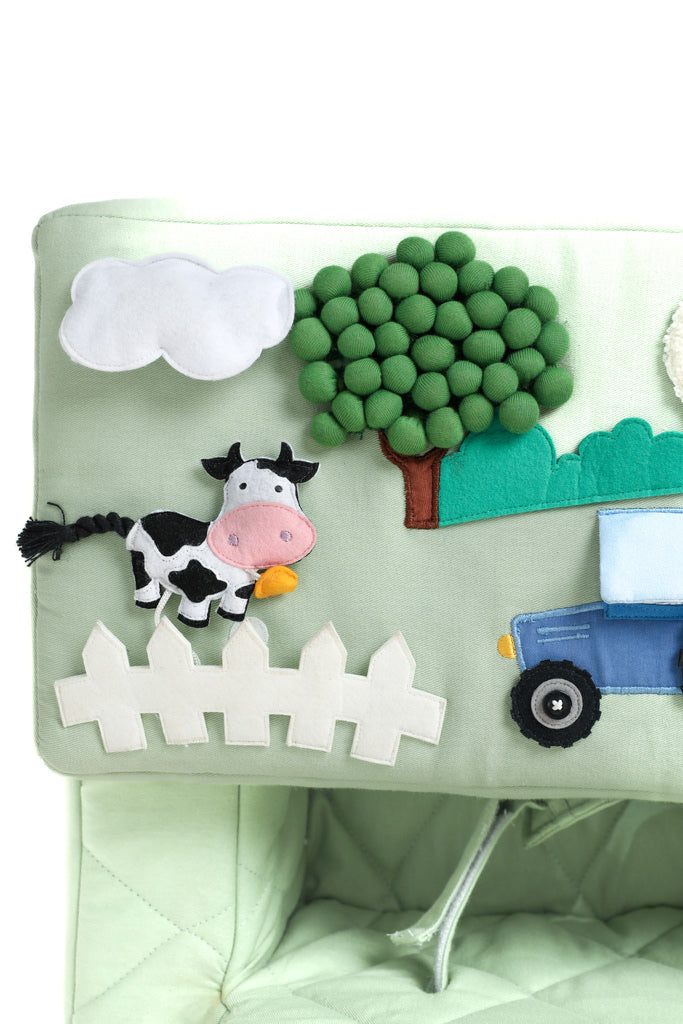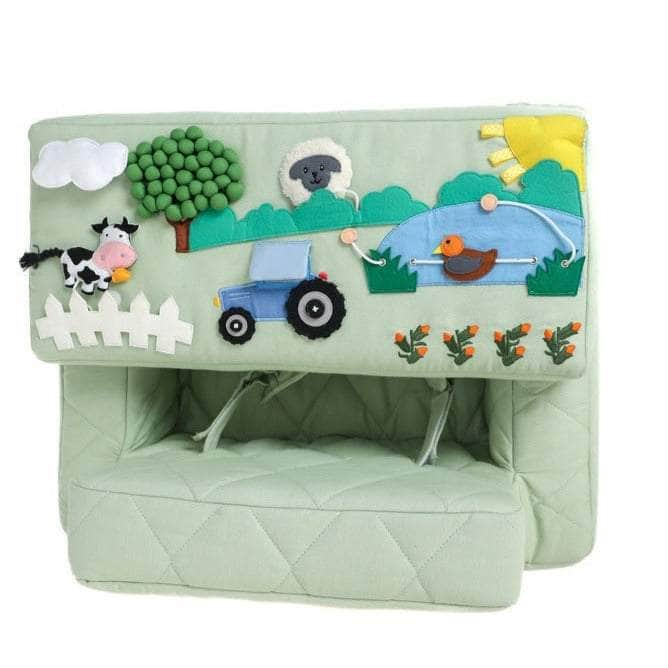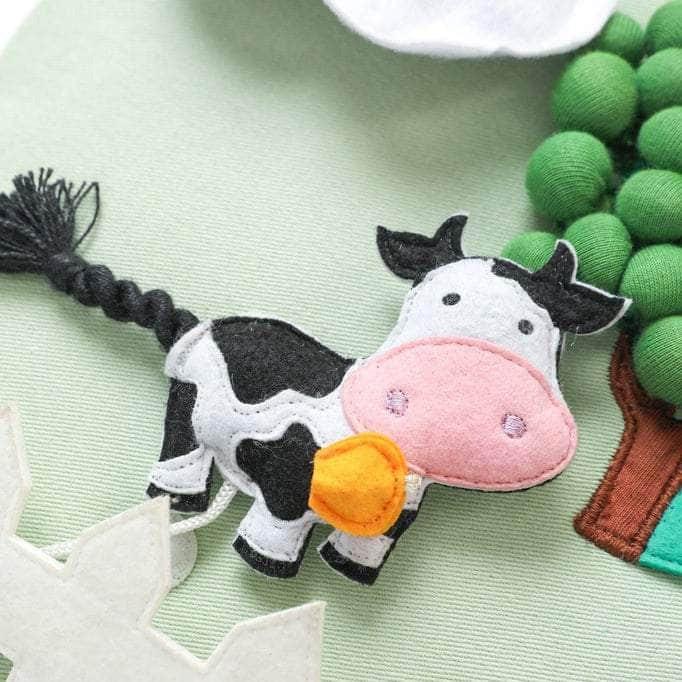 Activity chair (rectangular) green
Activity armchair Ecki is soft and provides stable support with a secure inner insert. Ecki has no loose parts, making it perfect as an armchair for children's rooms.


Fits perfectly with:
Pad for Ecki activity armchair allows to touch, feel and train fine motor skills. A trip to a farm is an absolute fascination for every baby and with this overlay can be rustled, squeaked and discovered. The securely integrated mirror and sliding duck create an interactive play experience.
Boosts Brain Development
Independent Play
Free Parts Replacement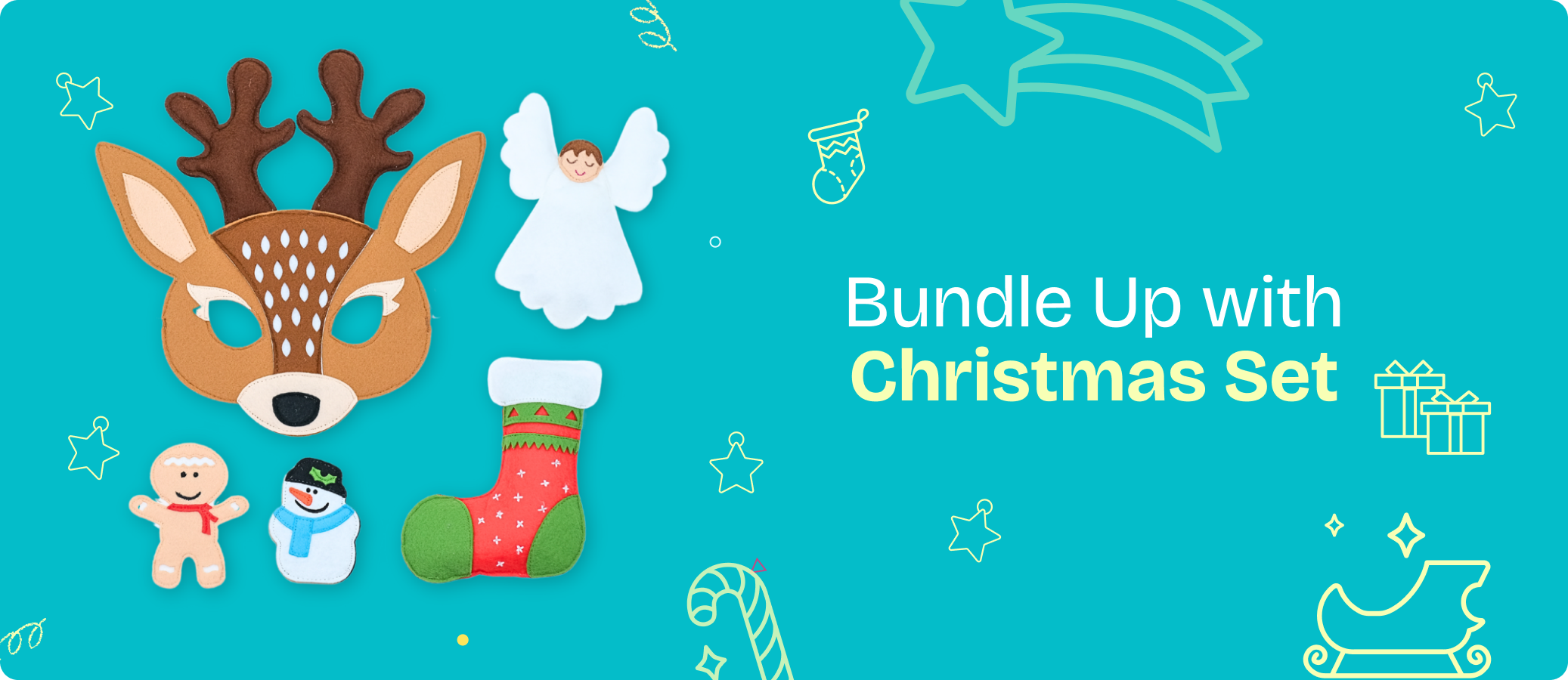 Beautifully designed books that entertain and at the same time promote the child's cognitive, motor and social development
- Bonita Turner, Junior Editor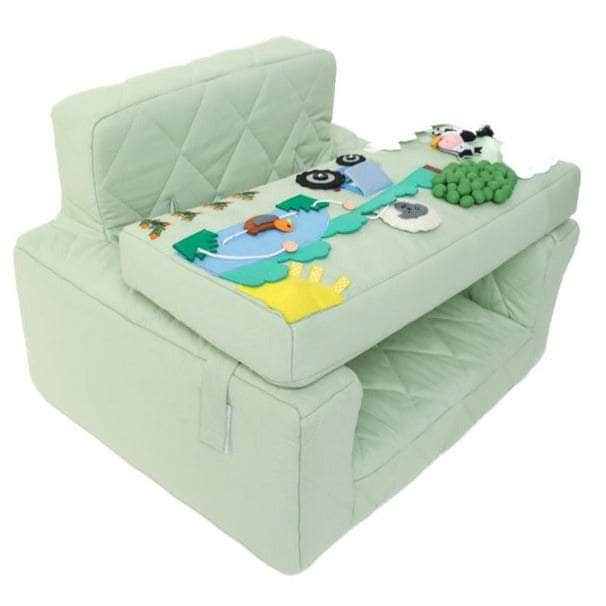 As seen in