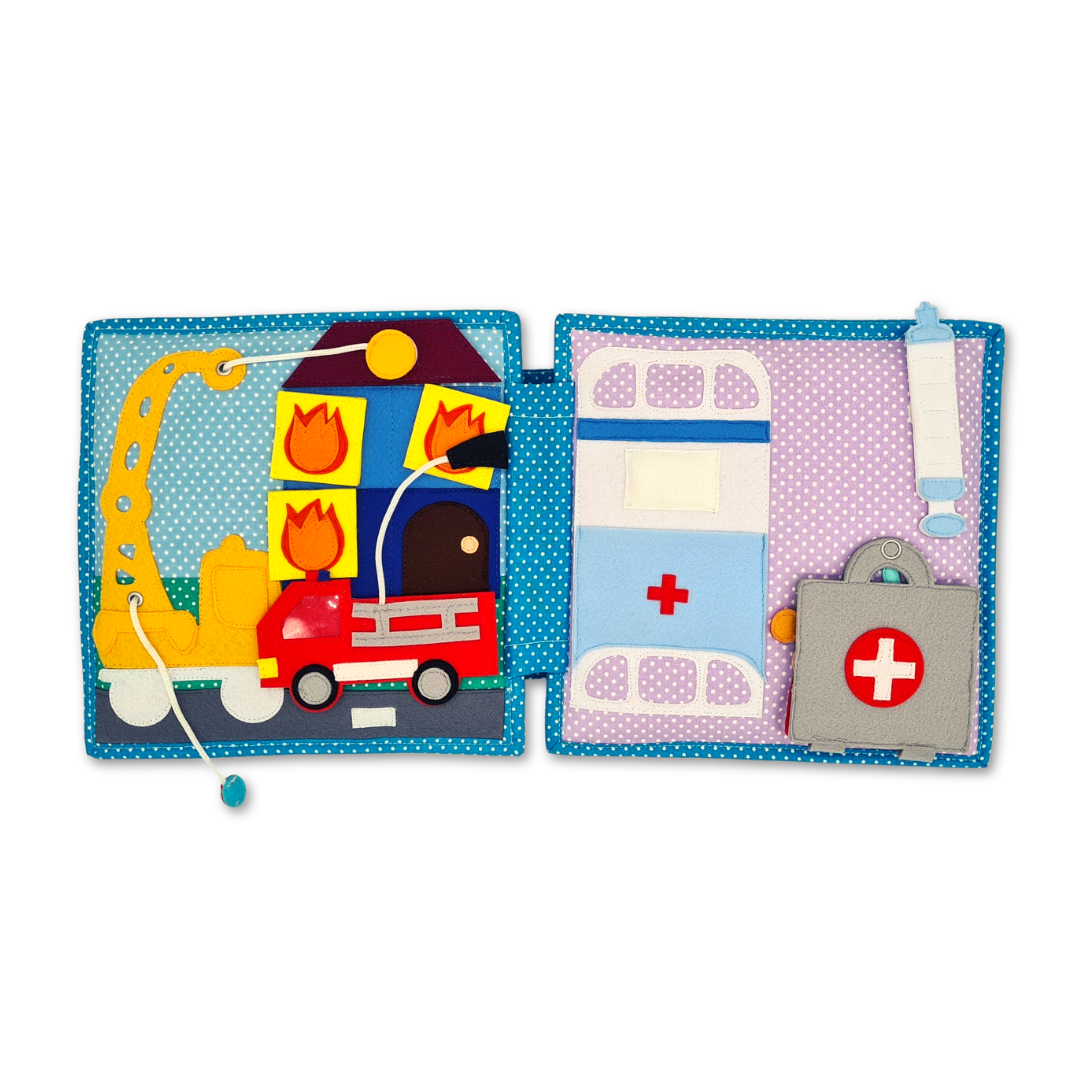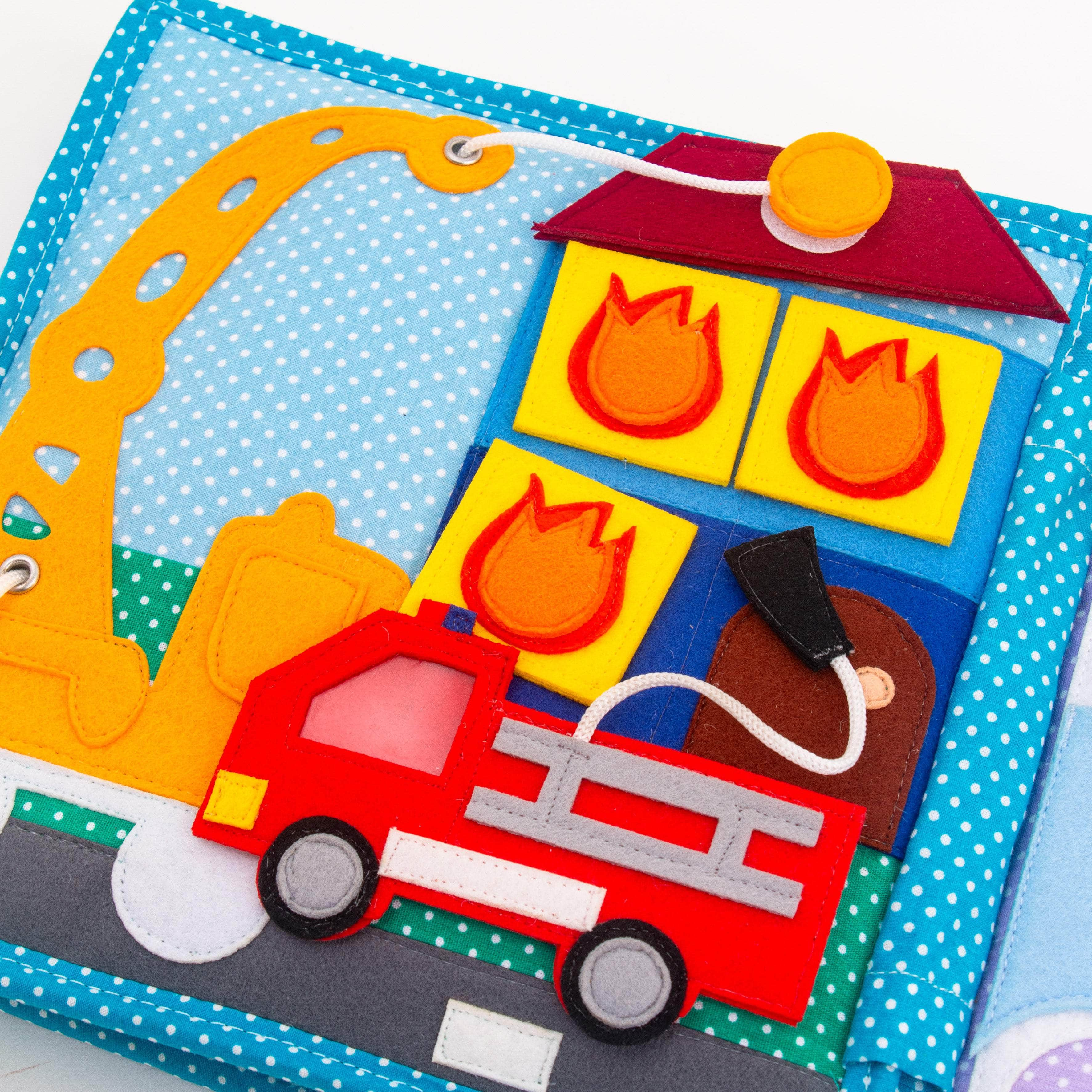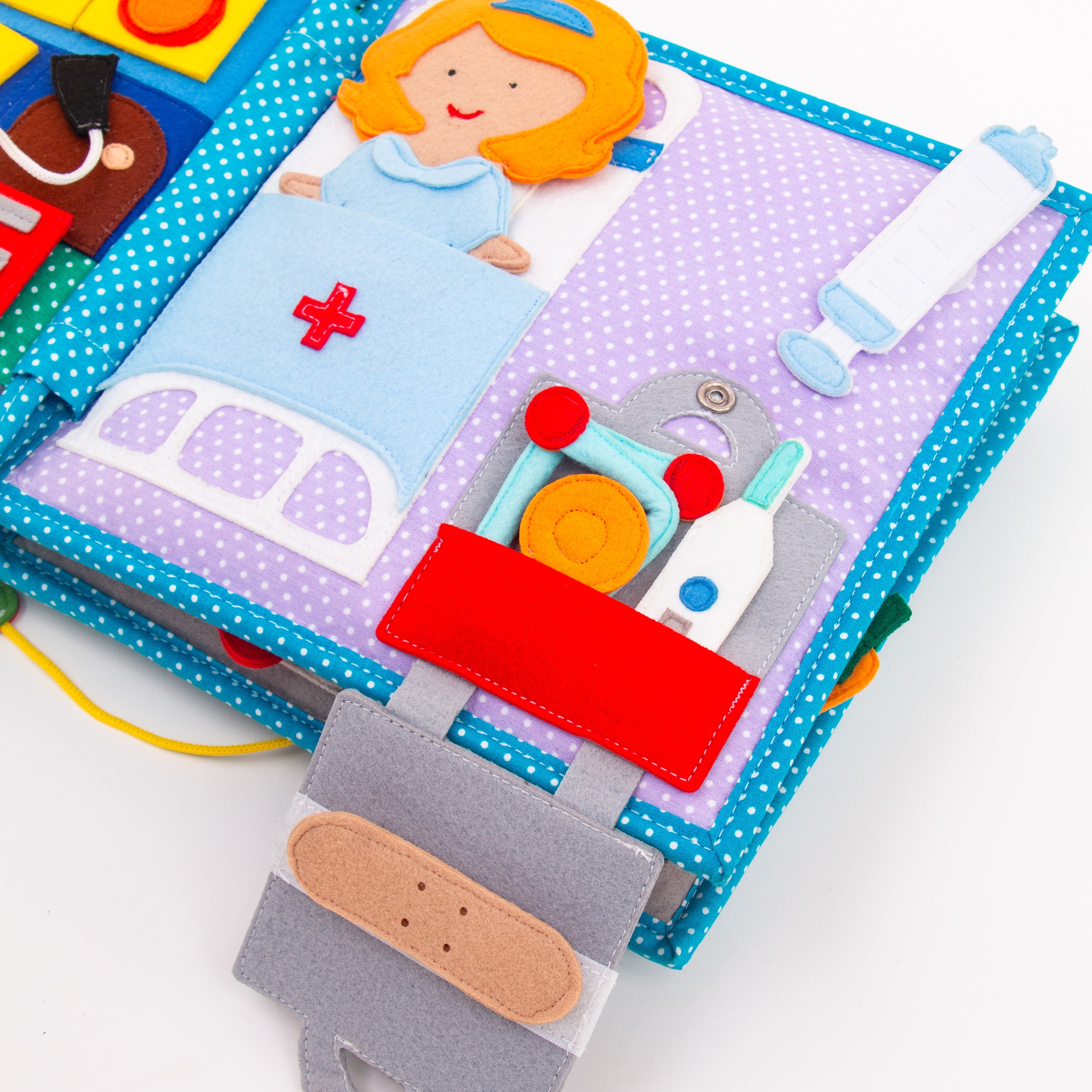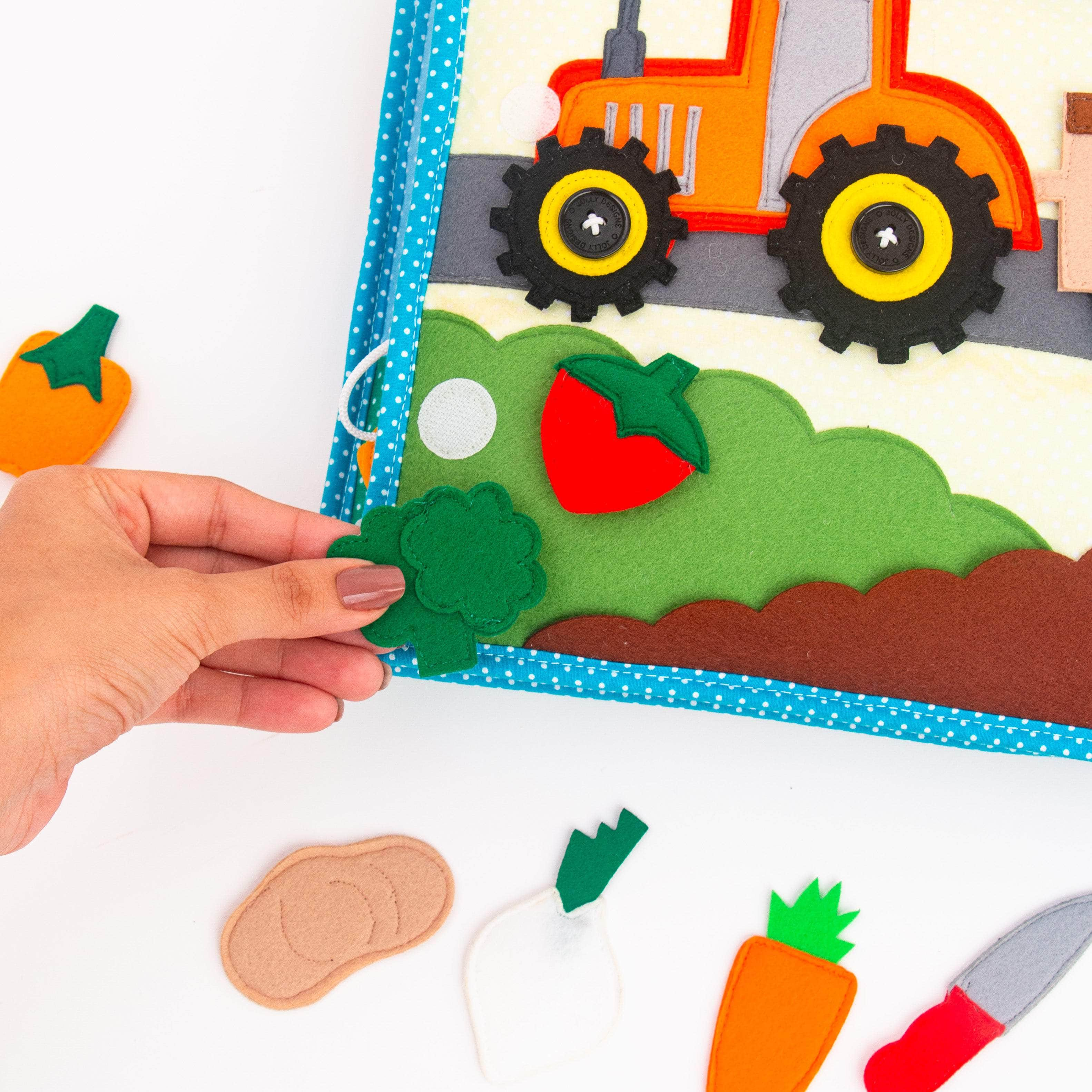 Dream Big Little One - 6 Pages Quiet Book
Discover the world of professions
On 6 well thought-out pages, your child can learn about different areas of work and further develop their own skills with "dream big little one". A children's toy that is perfect as a motor skill toy and also promotes the development of your child. Pedagogically valuable Get to know new things, play and have fun at the same time from 3 years.
Boosts Brain Development
Independent Play
Free Parts Replacement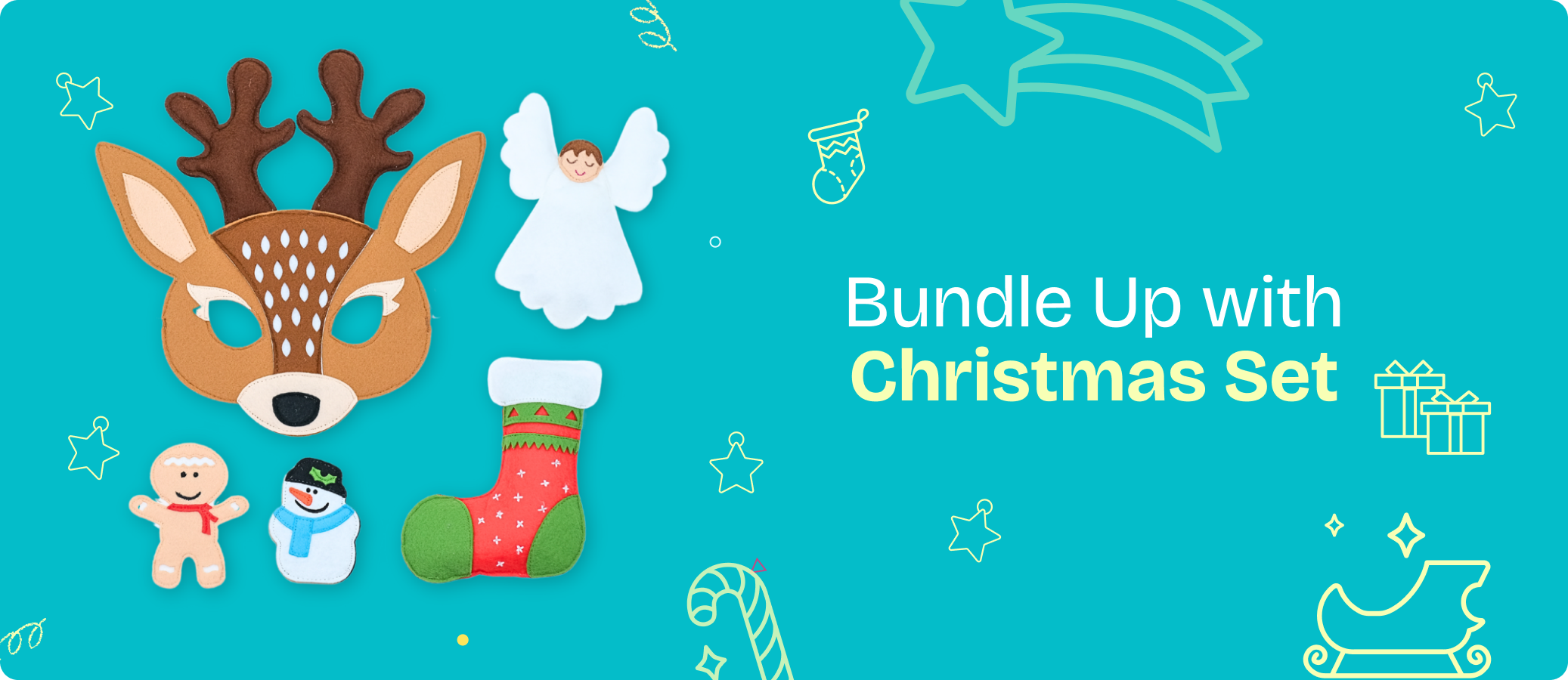 Beautifully designed books that entertain and at the same time promote the child's cognitive, motor and social development
- Bonita Turner, Junior Editor
Meaningful Play
This play essential enhances specific cognitive, fine motor and social & emotional skills. Find out which milestones they cover below.
Social and emotional development
Sehr gut und tolle Qualität
Gamechanger
Haben es eigentlich für die lange Autofahrt im Urlaub gekauft. Er hat schon zu Hause wirklich viel und intensiv damit gespielt, gerade für Rollenspiele wirklich toll. Und dann im Urlaub vor allem beim Essen wirklich eine Beschäftigung, wo alle Erwachsenen am Tisch sotzen bleiben können 💪🏼
Quiet book
Amazing book! Good quality and my daughter loves playing with it!
Mein Traumjob – 6 Seiten Quiet Book
Mein Traumjob – 6 Seiten Quiet Book
As seen in