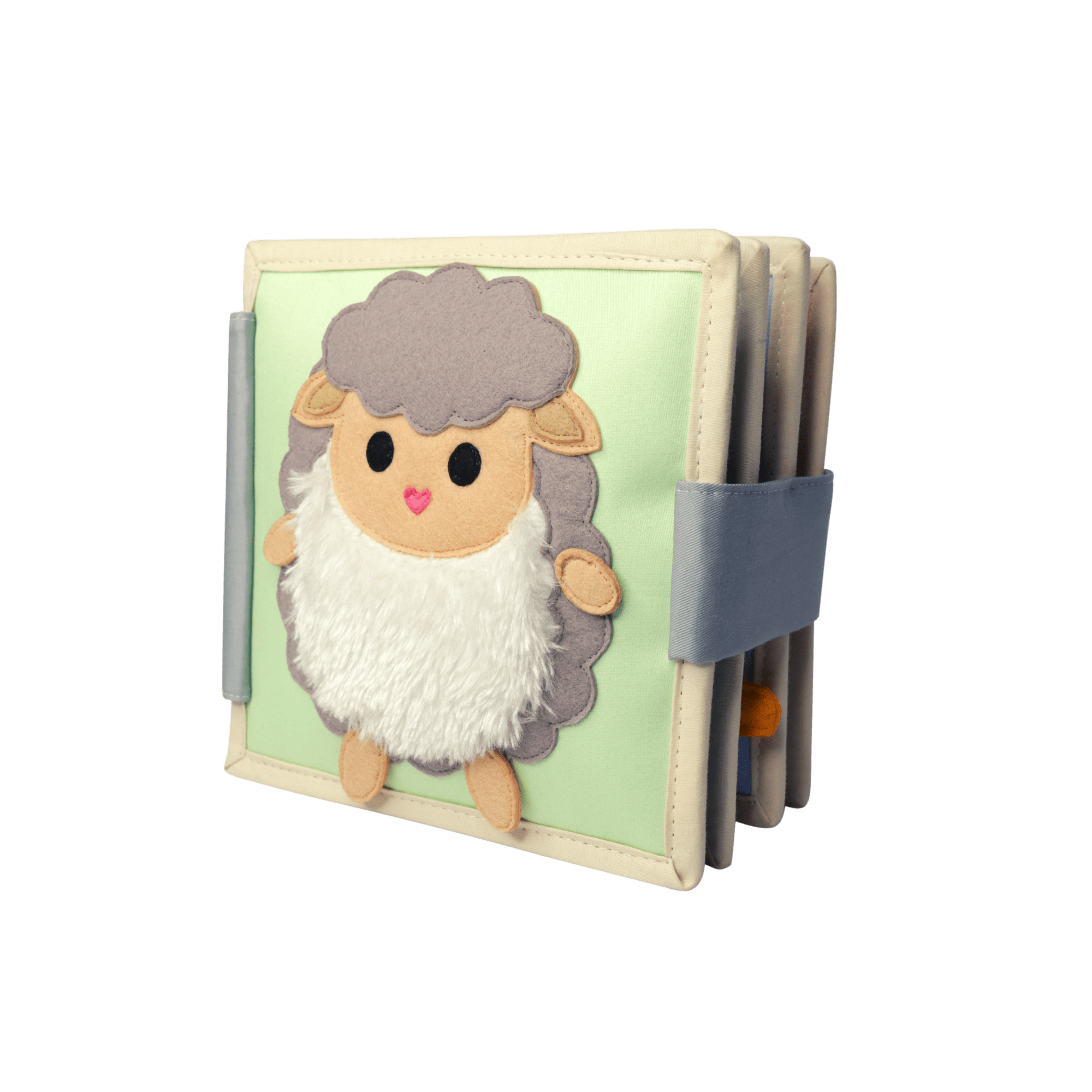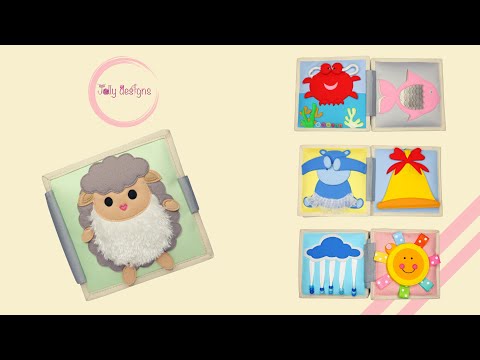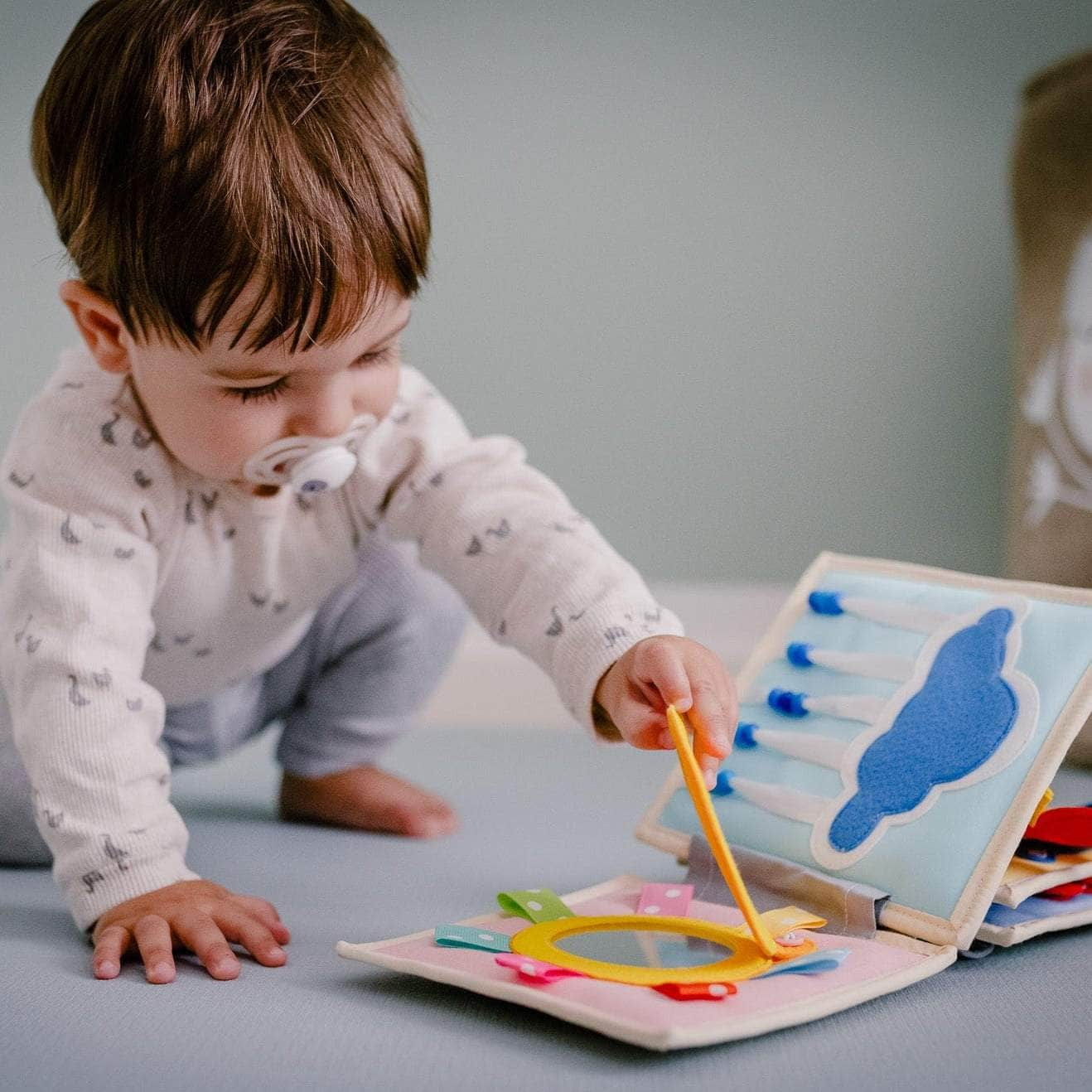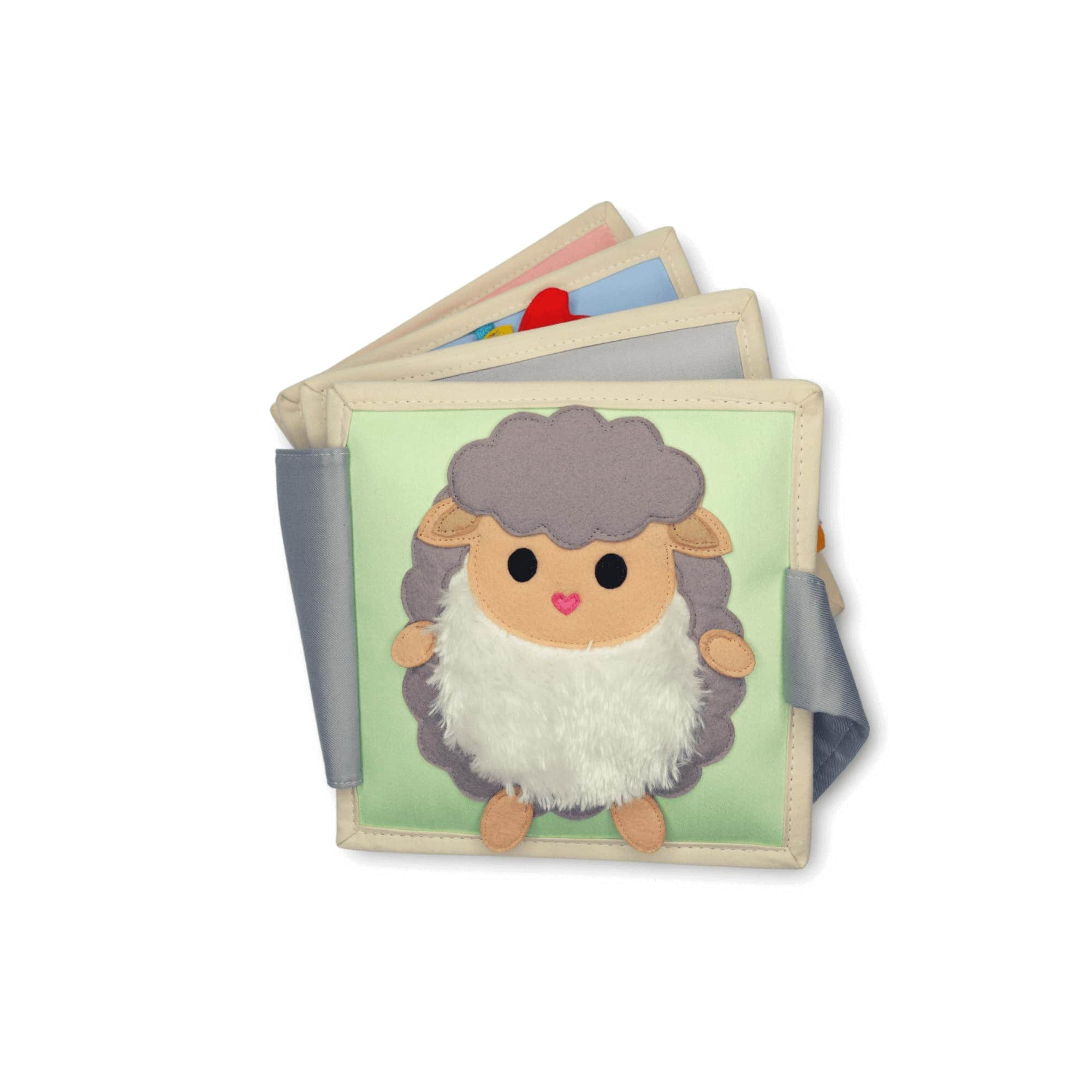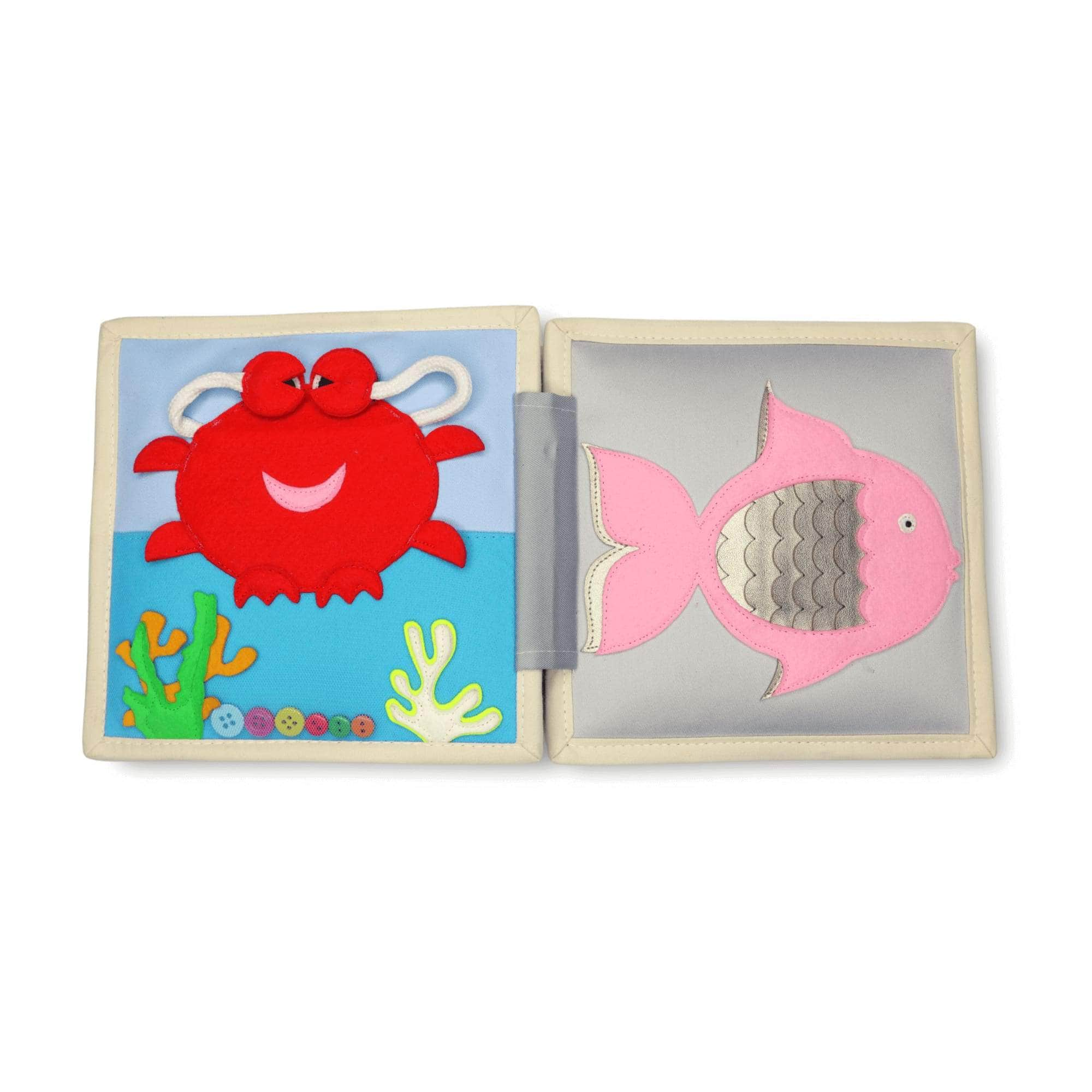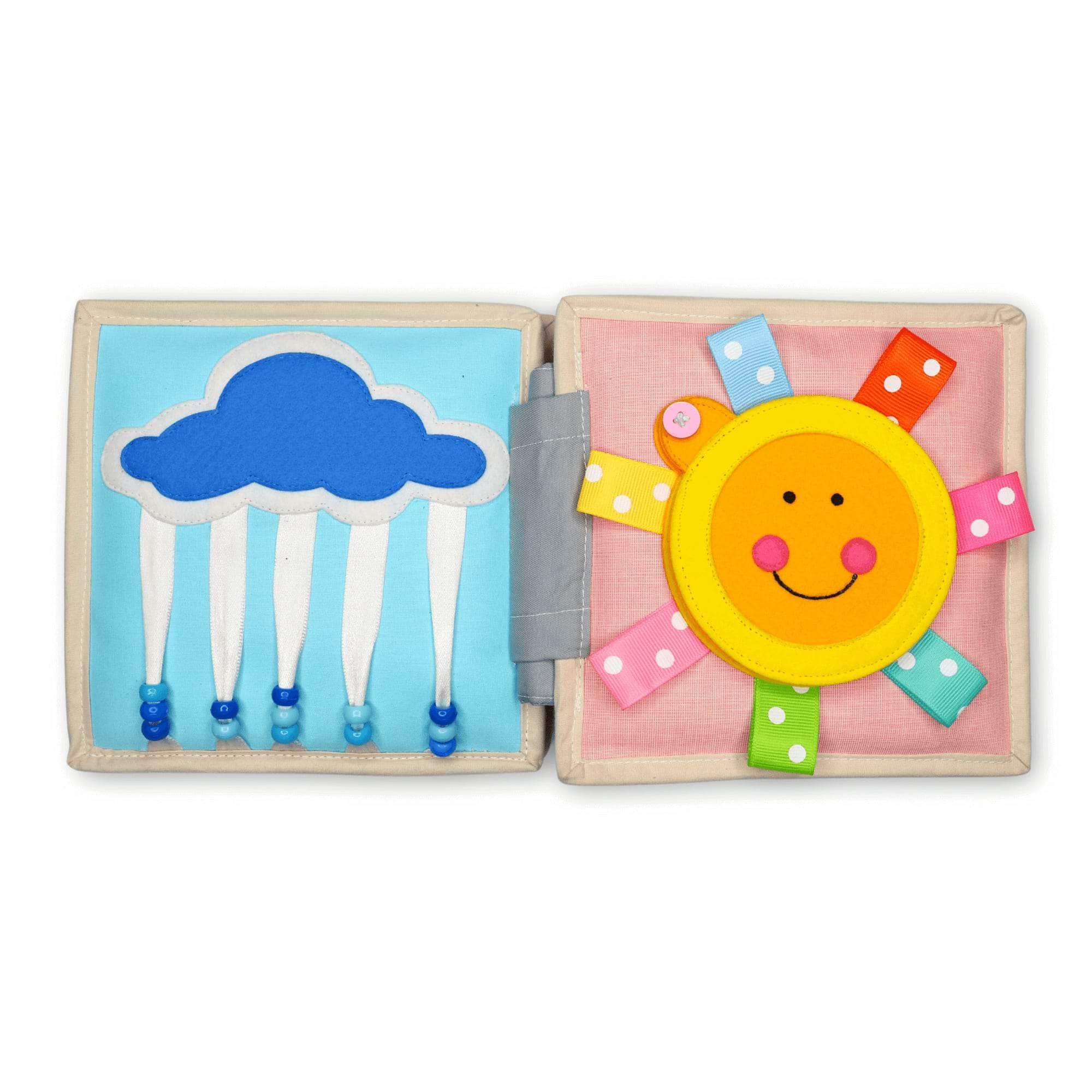 Happy Sheep - 6 Pages Mini Quiet Book
Meaningful toys to feel and discover
Our Happy Sheep quiet book has 6 pages to introduce fun animals and objects to your baby even if they are as young as 4 months old. This book fosters sensory exploration and visual perception. Perfect for tummy time and improving focus and concentration. Use this book till your lil one turns 12 months or more.
Boosts Brain Development
Independent Play
Free Parts Replacement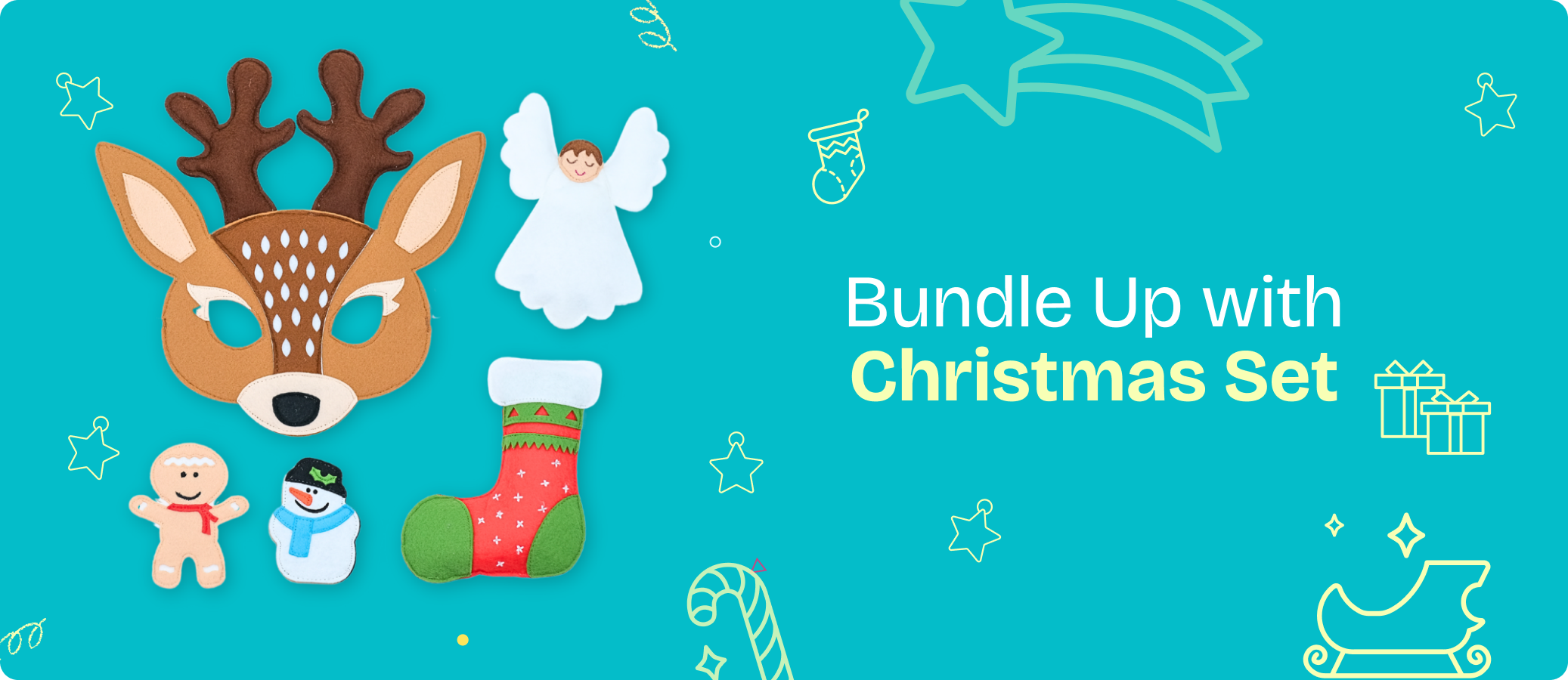 Beautifully designed books that entertain and at the same time promote the child's cognitive, motor and social development
- Bonita Turner, Junior Editor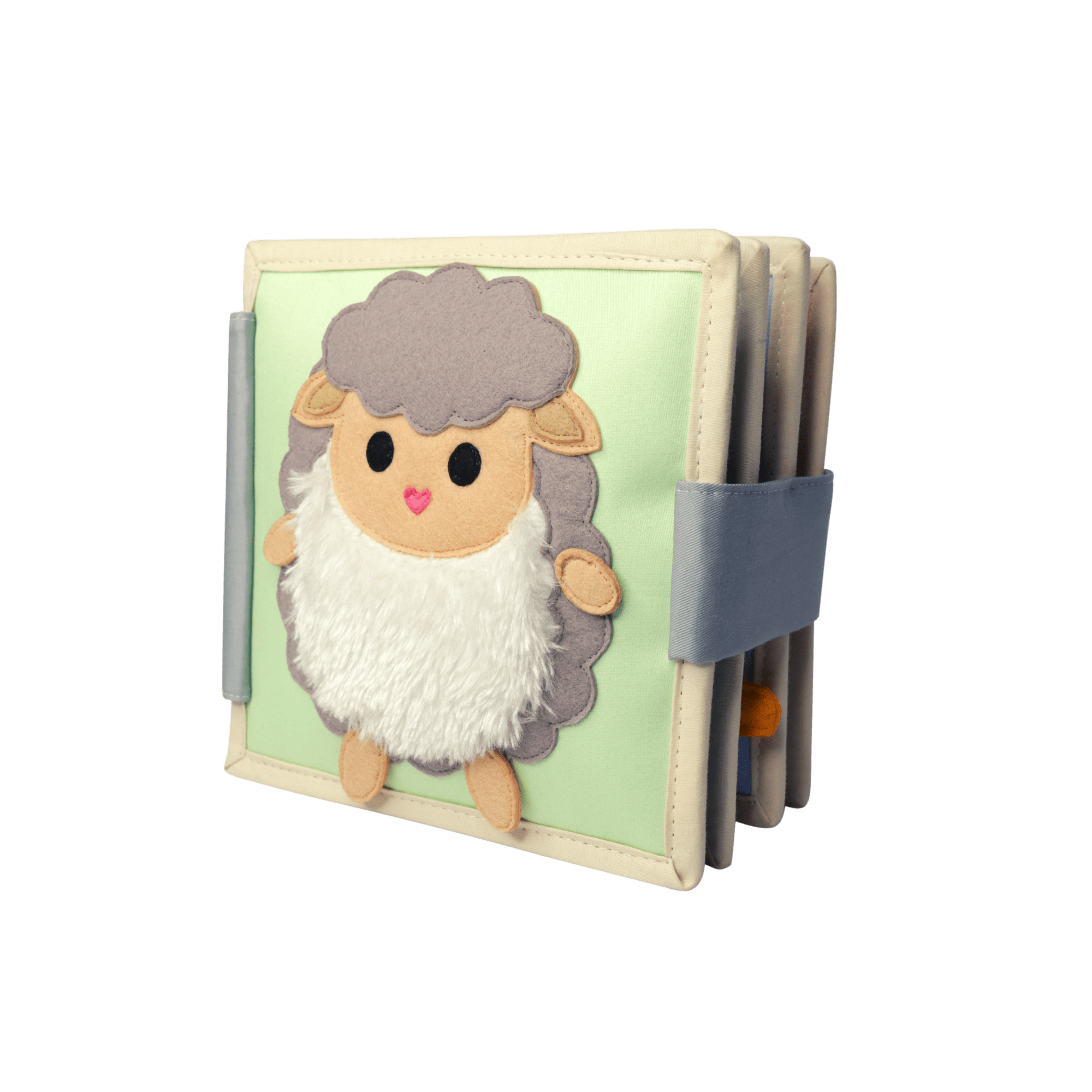 Meaningful Play
This play essential enhances specific cognitive, fine motor and social & emotional skills. Find out which milestones they cover below.
Social and emotional development
Unglaublich schön!
Habe das Quiet Book Happy Sheep gekauft und den Namen unseres Kindes darauf sticken lassen. Es ist so liebevoll gearbeitet und mit unglaublichen Details versehen! Noch dauert es ein paar Wochen, bis er damit spielen wird.
100% Zufrieden
Das Buch ist liebevoll verarbeitet und weißt keinerlei Verletzungsgefahren oder ähnliches auf. Es war eine Freude es zu verschenken und kam bei 6 Monats Baby super an!
So etwas kriegt man sonst nirgends!
Tolle Verarbeitung, liebevoll gestaltet, einfach klasse! Personalisiert mit Namen war es perfekt
Happy Sheep - Happy Baby
Unser Baby (6 Monate) liebt das Buch.
Wir sehen es uns regelmässig an, bewegen alles was geht und anschliessend wird es voller Liebe als Beissring genutzt.
Es ist super verarbeitet und echt schön gemacht.
Wir waren gerade im Urlaub und Baby hat sich ganz wunderbar alleine damit unterhalten.
Wir werden definitv weitere Quiet Books kaufen wenn Baby gewachsen ist.
Quiet Book Liebe hier!
Happy sheep
Tolles Buch und eine hohe Qualität. Perfekt auch für die Feinmotorik und vieles mehr. Mein Baby liebt es :)
As seen in