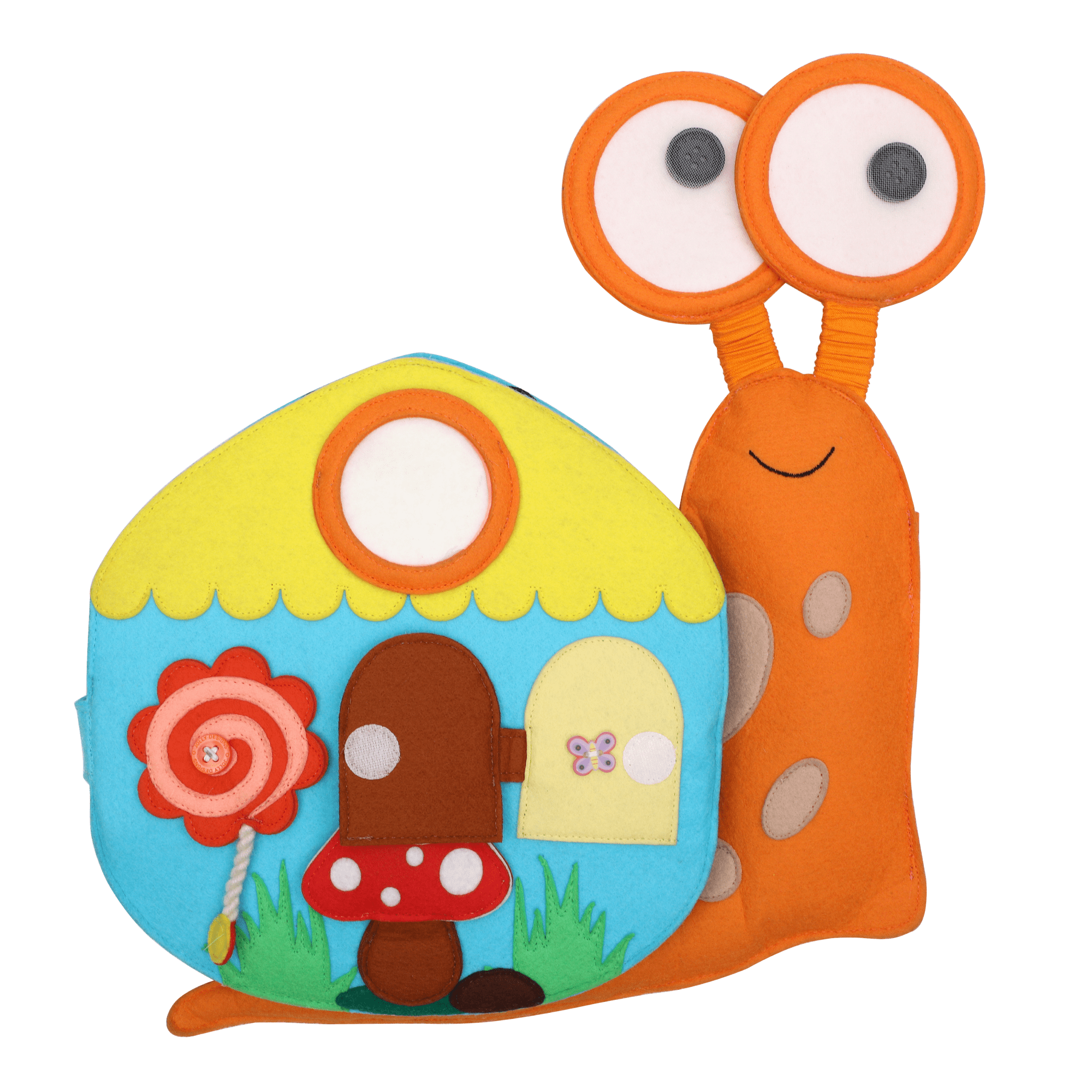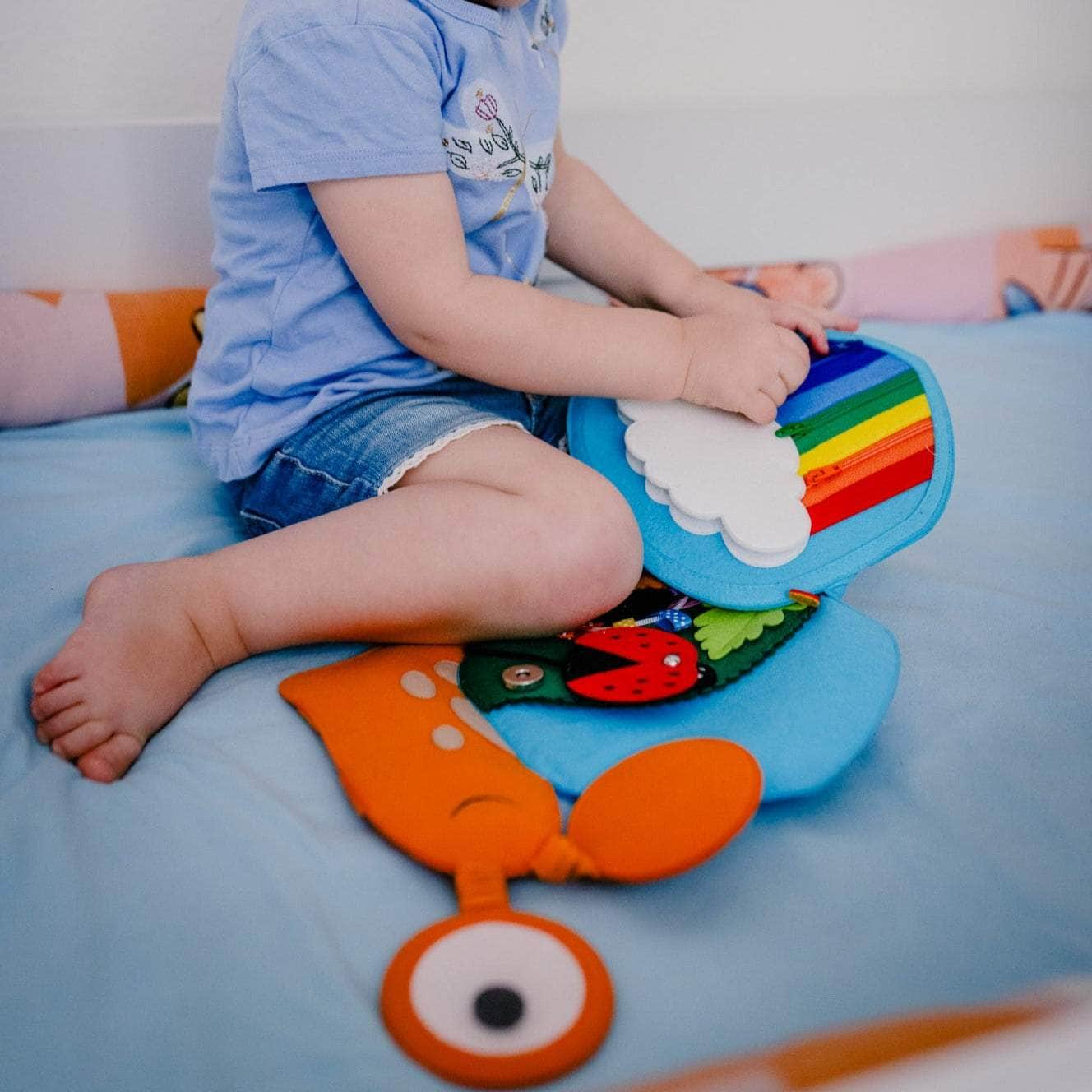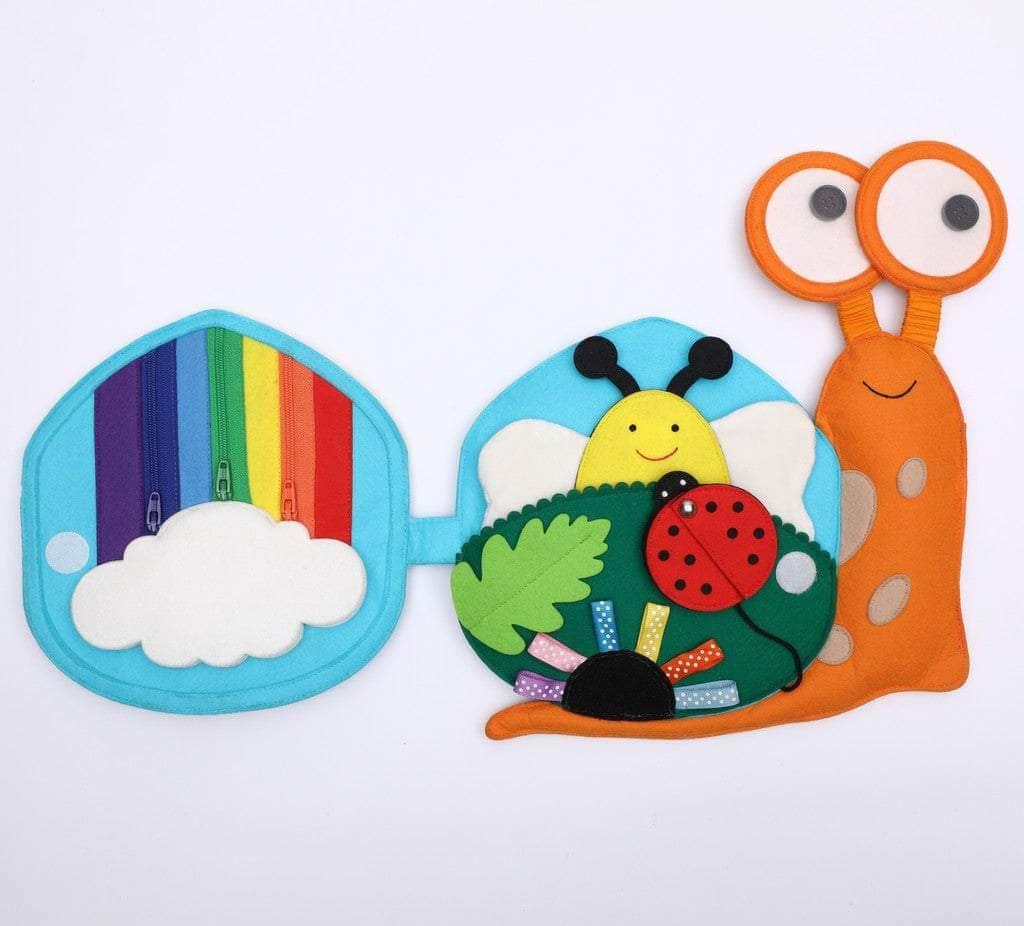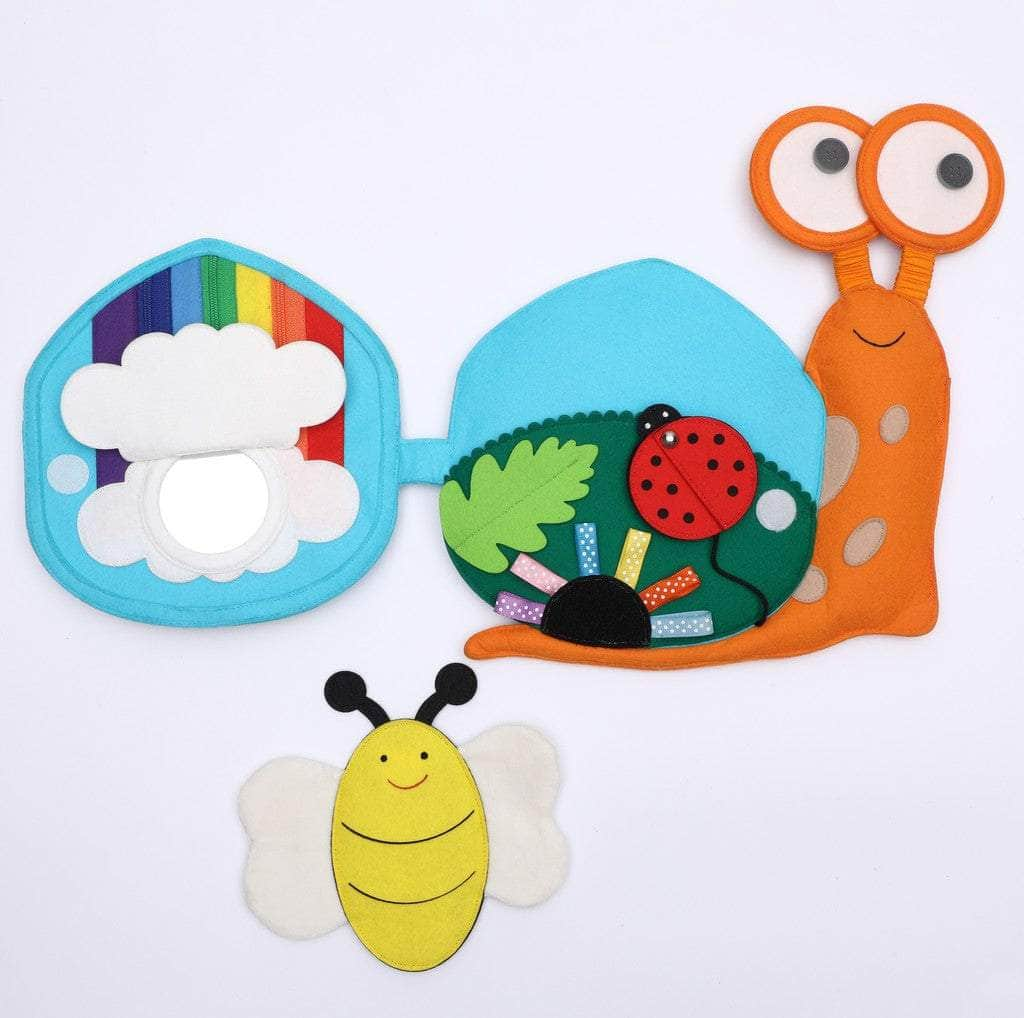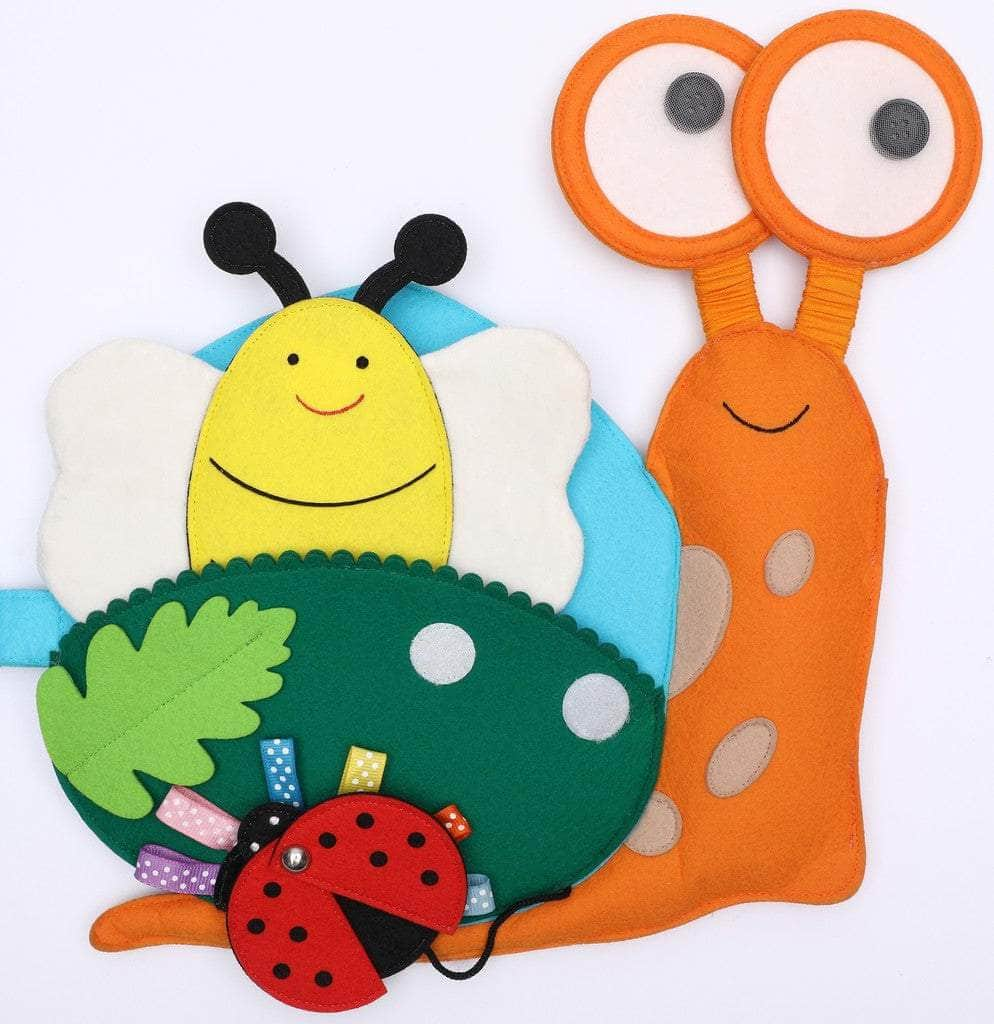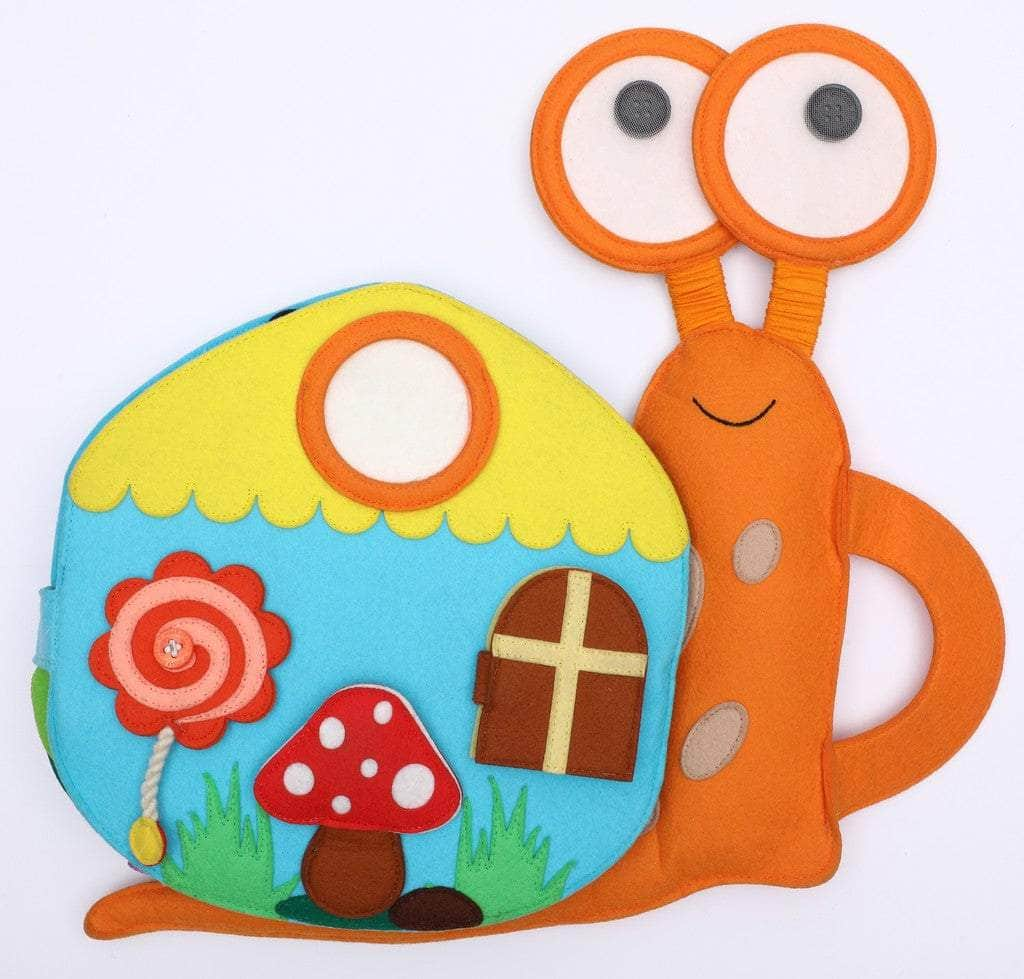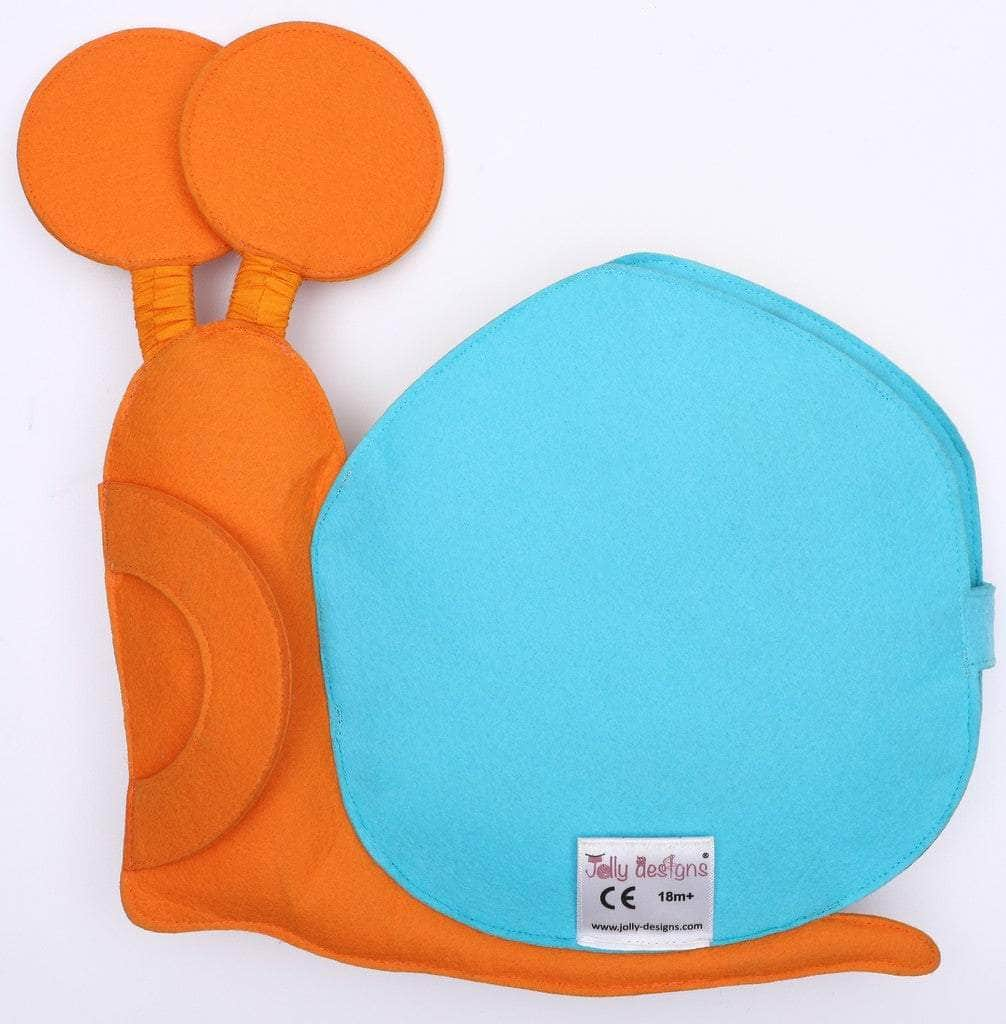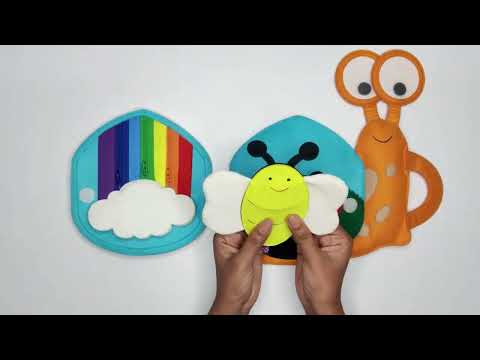 Travel Buddy Snail
A cozy friend with a colorfully filled snail shell
The Travel Buddy snail moves into the nursery with heavy luggage. The little house holds colorful and motor activities for your child from 18 months.
Boosts Brain Development
Independent Play
Free Parts Replacement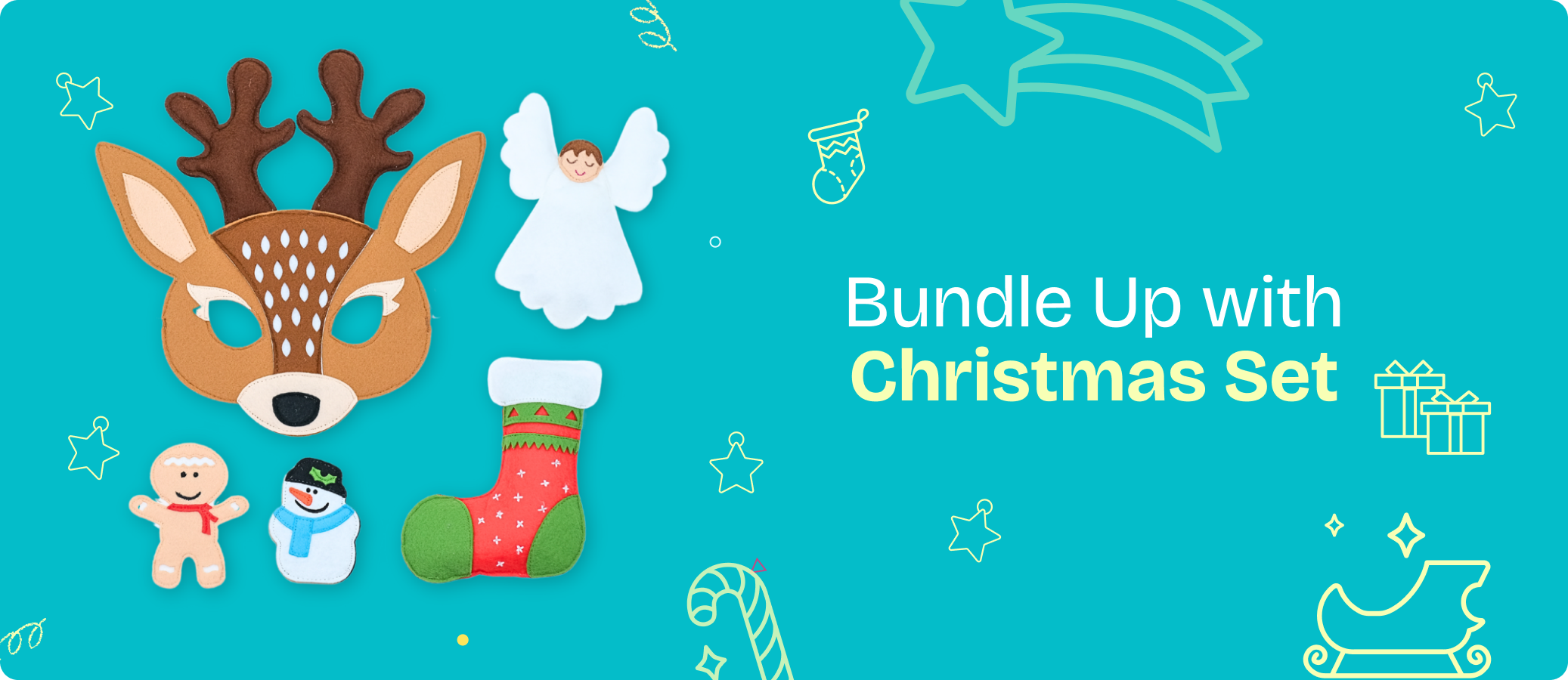 Beautifully designed books that entertain and at the same time promote the child's cognitive, motor and social development
- Bonita Turner, Junior Editor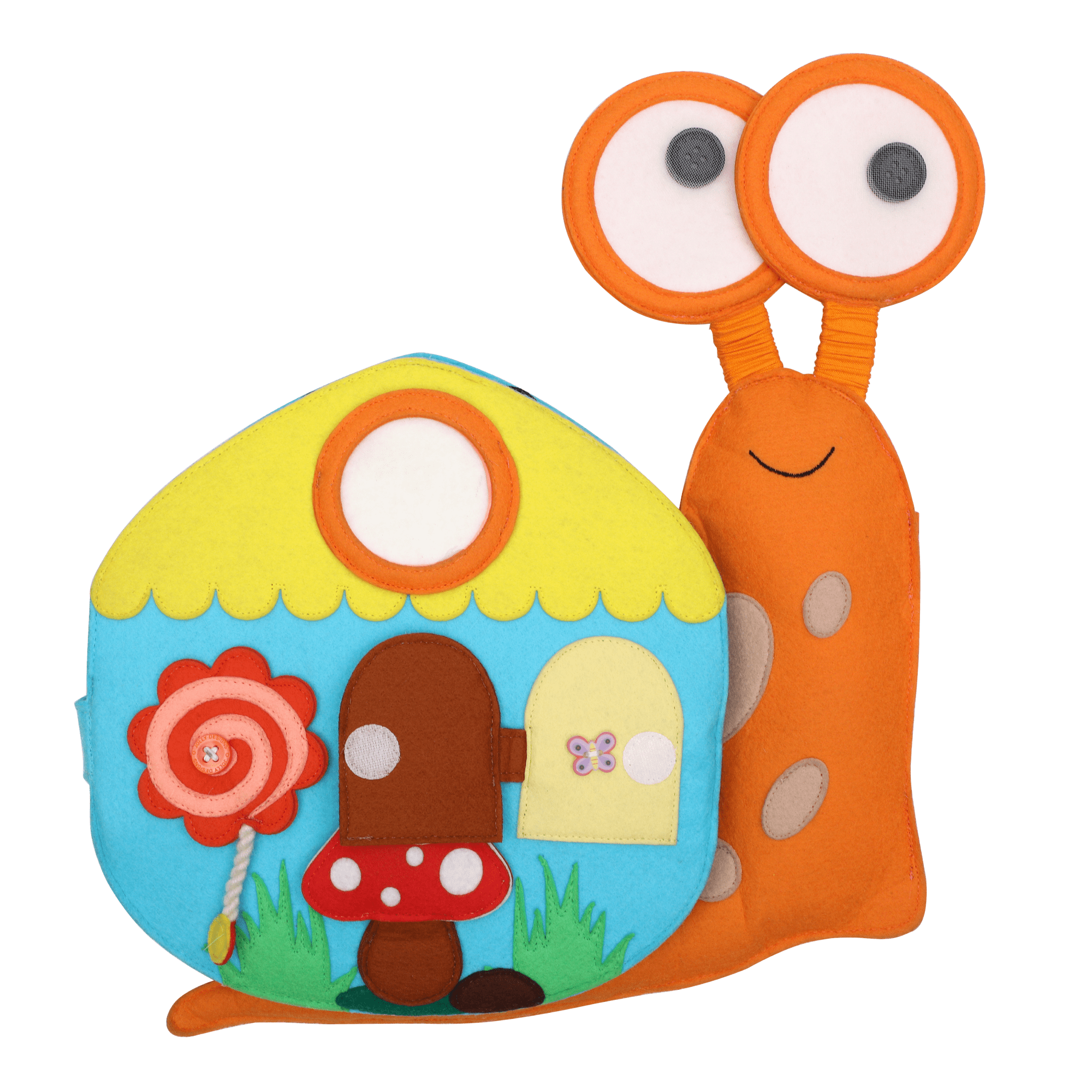 Meaningful Play
This play essential enhances specific cognitive, fine motor and social & emotional skills. Find out which milestones they cover below.
Social and emotional development
Tolle Schnecke
Tolle Schnecke, meine Kinder mögen sie.
Allerdings kommt sie nicht an den Traktor dran, der ist und bleibt unser Highlight!
sehr schöne Beschäftigung
Haben wir als Beschäftigung im Flieger gekauft und der Kleine war begeistert.
Toll verarbeitet und es gibt viel zu entdecken
Schönes Buch
Wir haben die Schnecke für unser Kind für eine lange Zugfahrt gekauft. Noch hat sie nicht damit gespielt, aber ich bin sehr zufrieden mit der Qualität. Ein rundum schönes busy book - ich freu mich es ihr zu geben!
Toller Zeitvertreib
Toller Zeitvertreib für lange Autofahrten oder Flugreisen.
As seen in