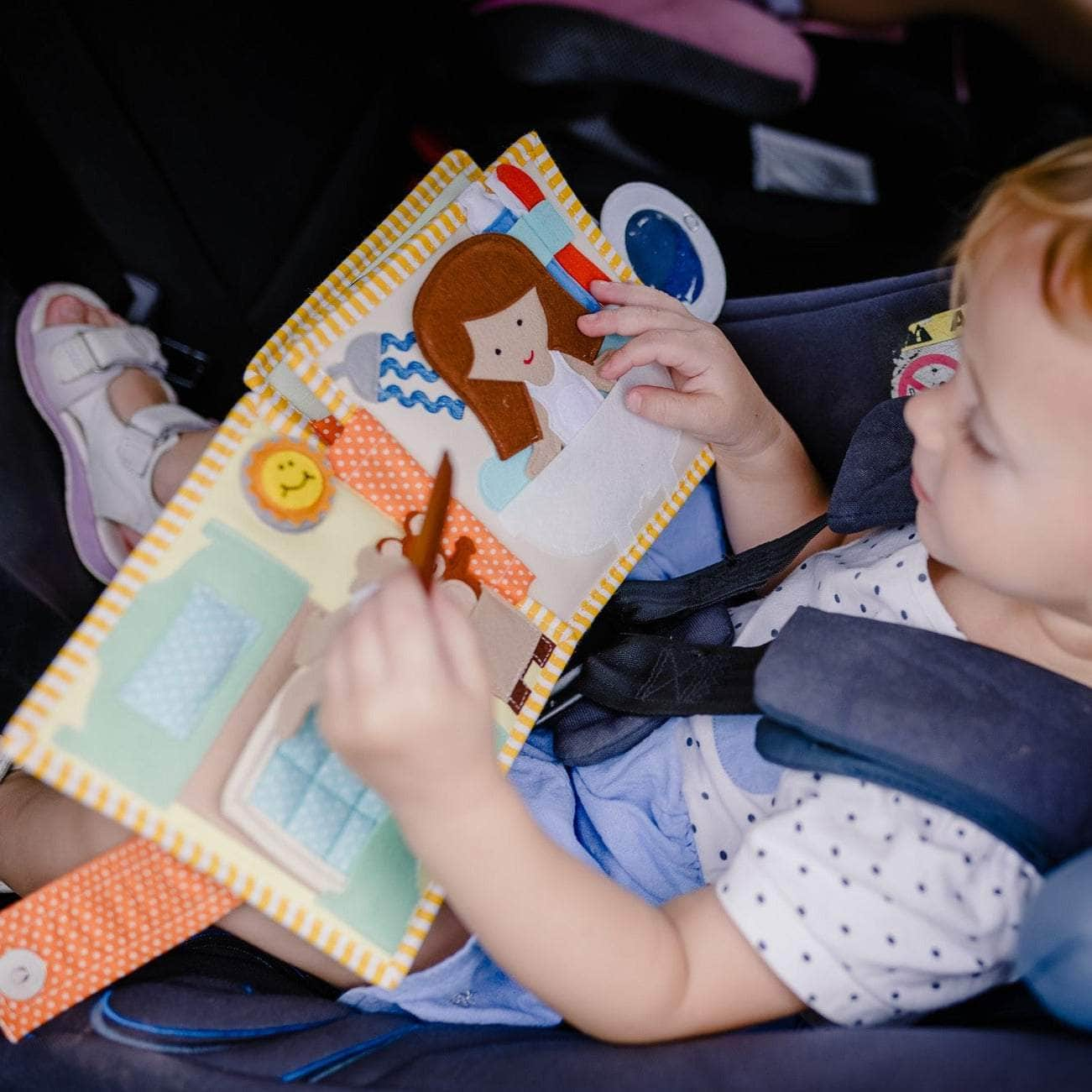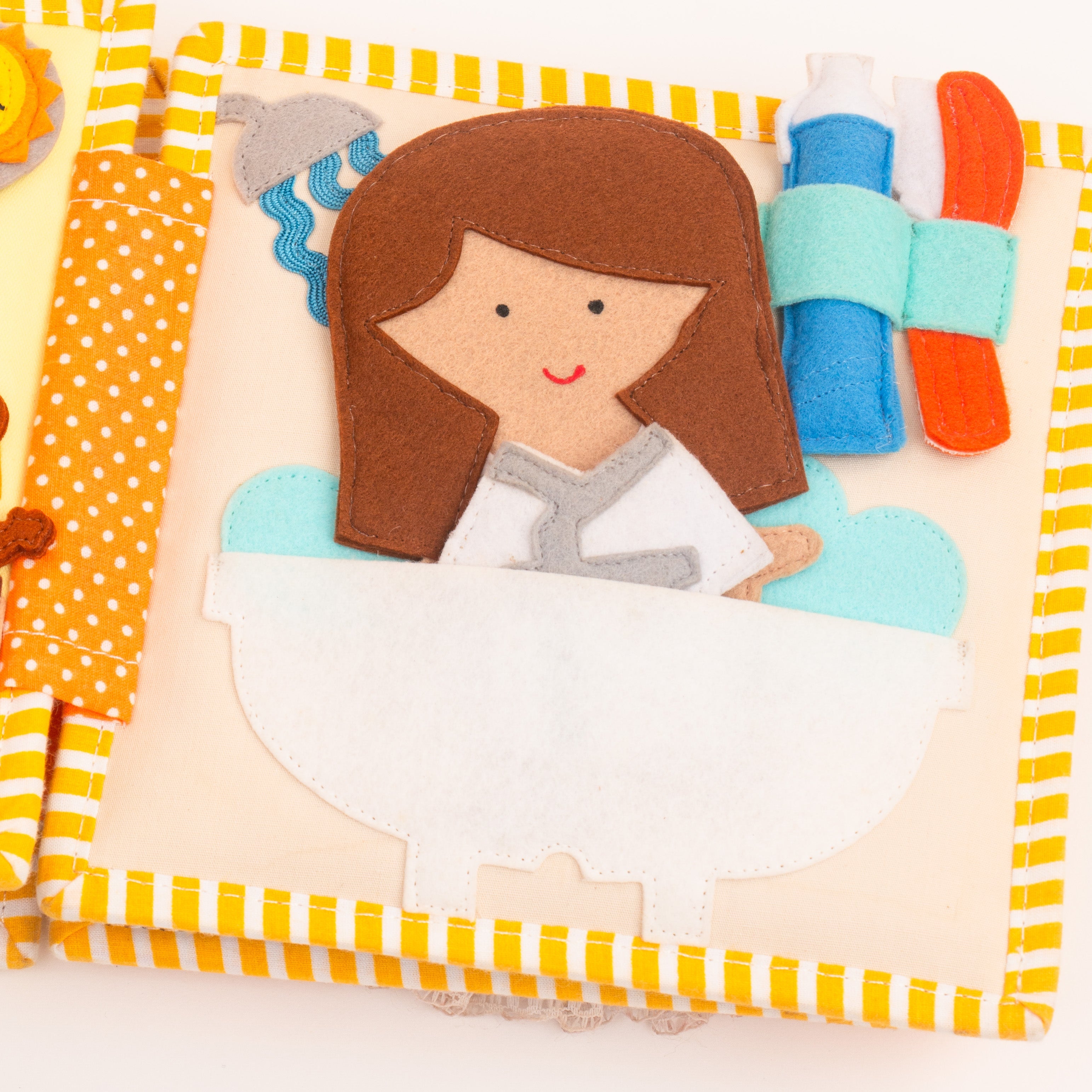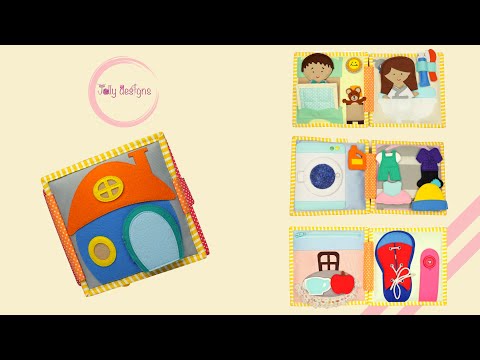 Home Sweet Home - 6 Pages Mini Quiet Book
Helps to practice routines together in everyday life.
The Home Sweet Home Quiet Book brings the exciting topic of "daily routines" into the children's room. This colorful and thoughtful educational toy helps to practice routines in everyday life together. The 2 finger puppets accompany through everyday situations, bringing fun and making this toy educational for ages 2 and up.
Boosts Brain Development
Independent Play
Free Parts Replacement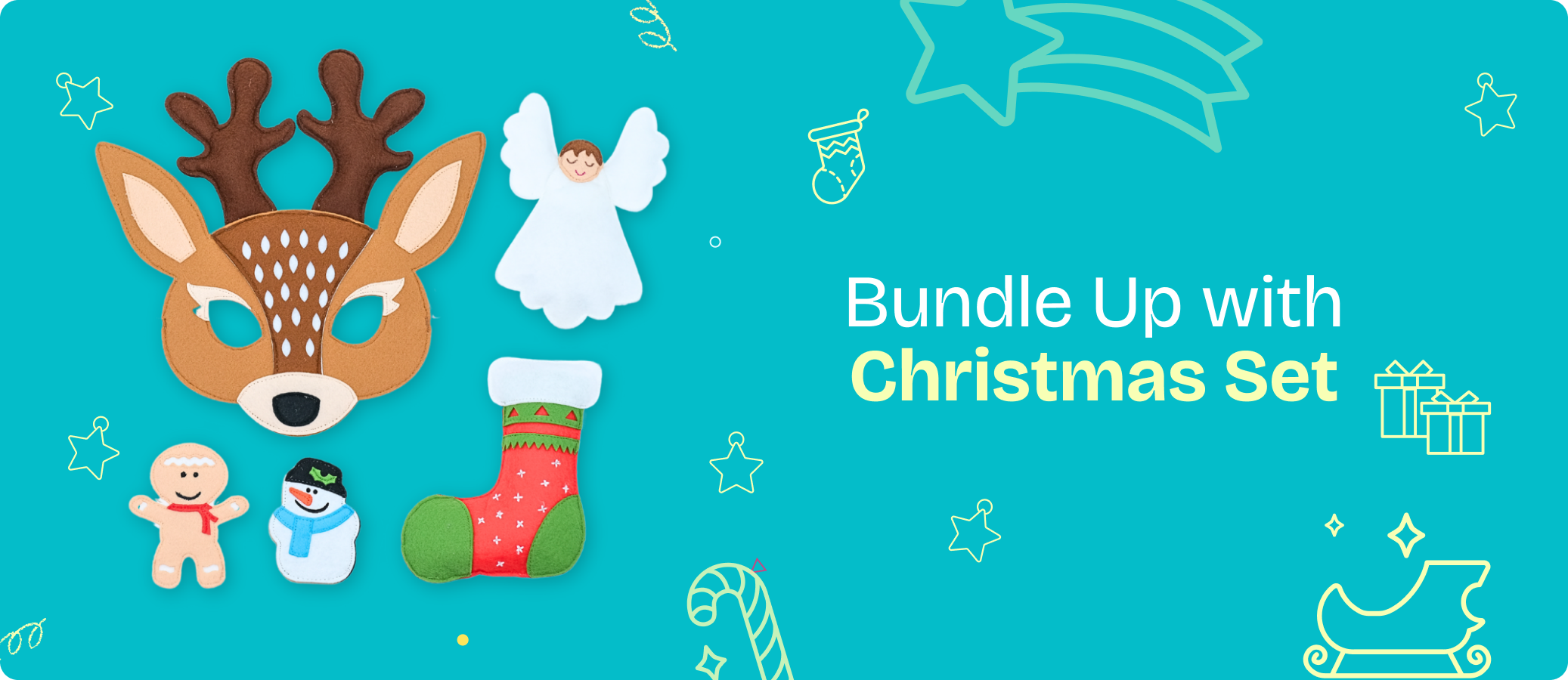 Beautifully designed books that entertain and at the same time promote the child's cognitive, motor and social development
- Bonita Turner, Junior Editor
Meaningful Play
This play essential enhances specific cognitive, fine motor and social & emotional skills. Find out which milestones they cover below.
Social and emotional development
Klare Empfehlung
Super tolle
Bücher, haben selbst eins und habe schon öfter welche verschenkt!
Freude
Der Titel sagt alles. Es war gleich nach dem auspacken eine Freude. Schlafen legen, aufstehen, Zähne putzen, Wäsche waschen. Genau wie zuhause. Ich bemerke wie jedes Kind erstaunt die einzelnen Teile fühlt und ansieht, selbst Wirbelwind-Kinder werden durch den Stoff entspannt und ruhiger. Das Fühlerlebnis ist auch für Erwachsenen oder große Kinder toll.
An das Service: Danke für den unkomplizierten Ersatz eines Einzelteils. Die Drachenbriefmarke des Kuverts war auch sehr lieb!
Super schönes Quiet Book & top Service
Das Quiet Book kam sowohl bei meiner Tochter (4 Jahre) als Probenutzerin als auch bei meinem beschenkten Neffen (1 Jahr) super gut an. Die Details sind sehr liebevoll und das Buch qualitativ sehr hochwertig verarbeitet. Eine kleine Reklamation wurde umgehend und sehr freundlich bearbeitet. Vielen Dank an das Team! Gerne wieder!
Bin begeistert
Das quiet book ist in liebevoller Handarbeit gemacht, das sieht man. Wir sind absolut begeistert. Der Preis ist es wert.
Tolles Buch
Liebevoll gestaltetes Buch mit vielen Details.
As seen in