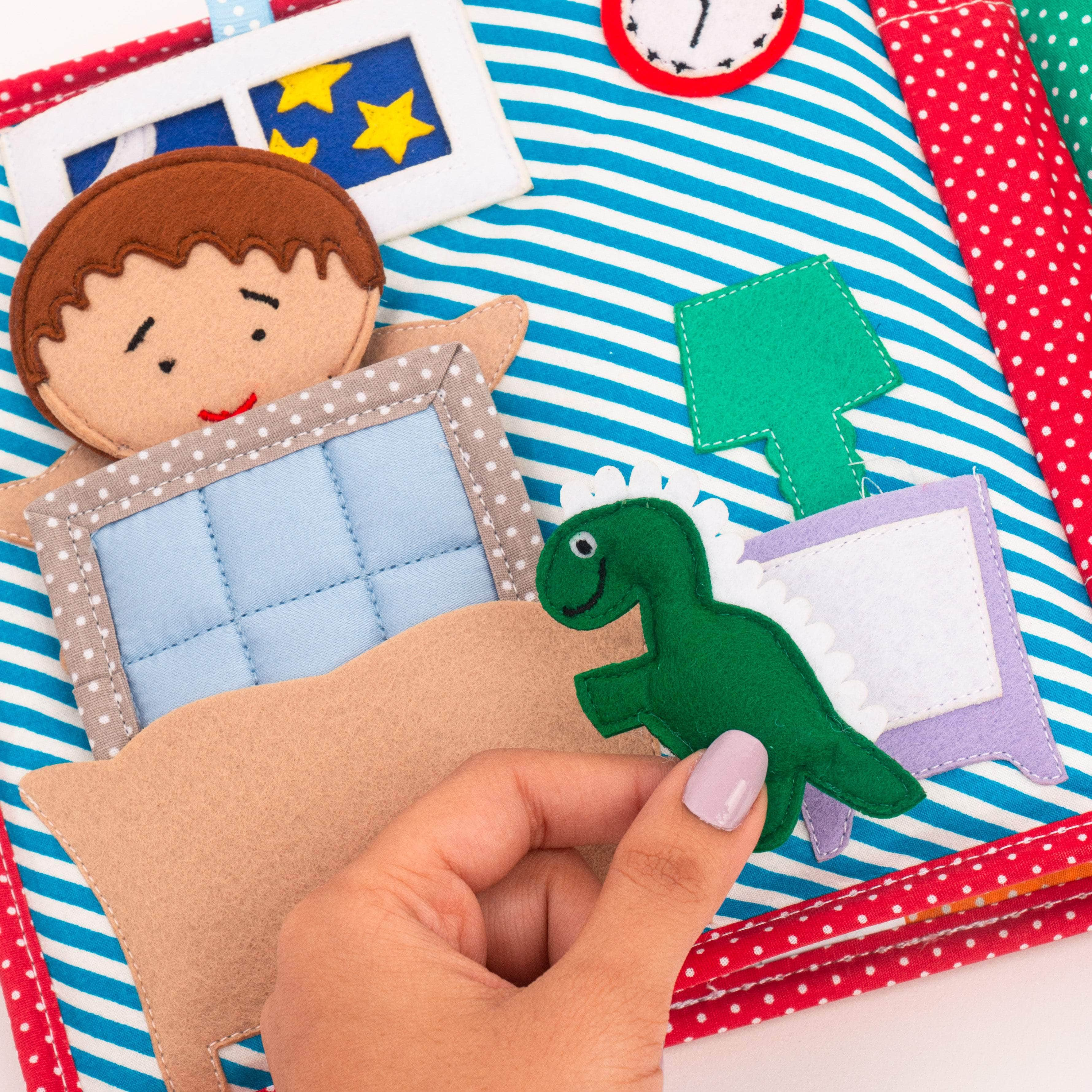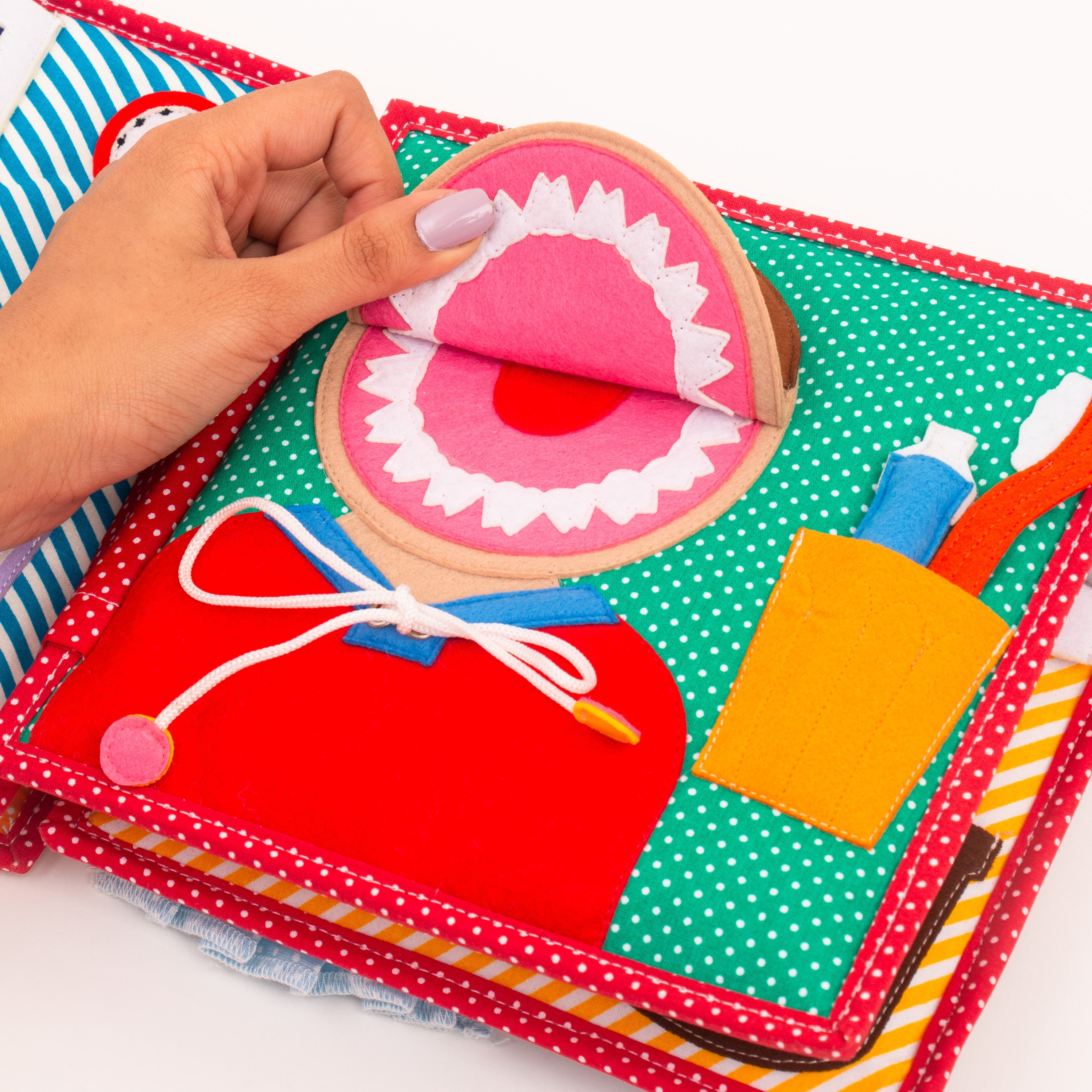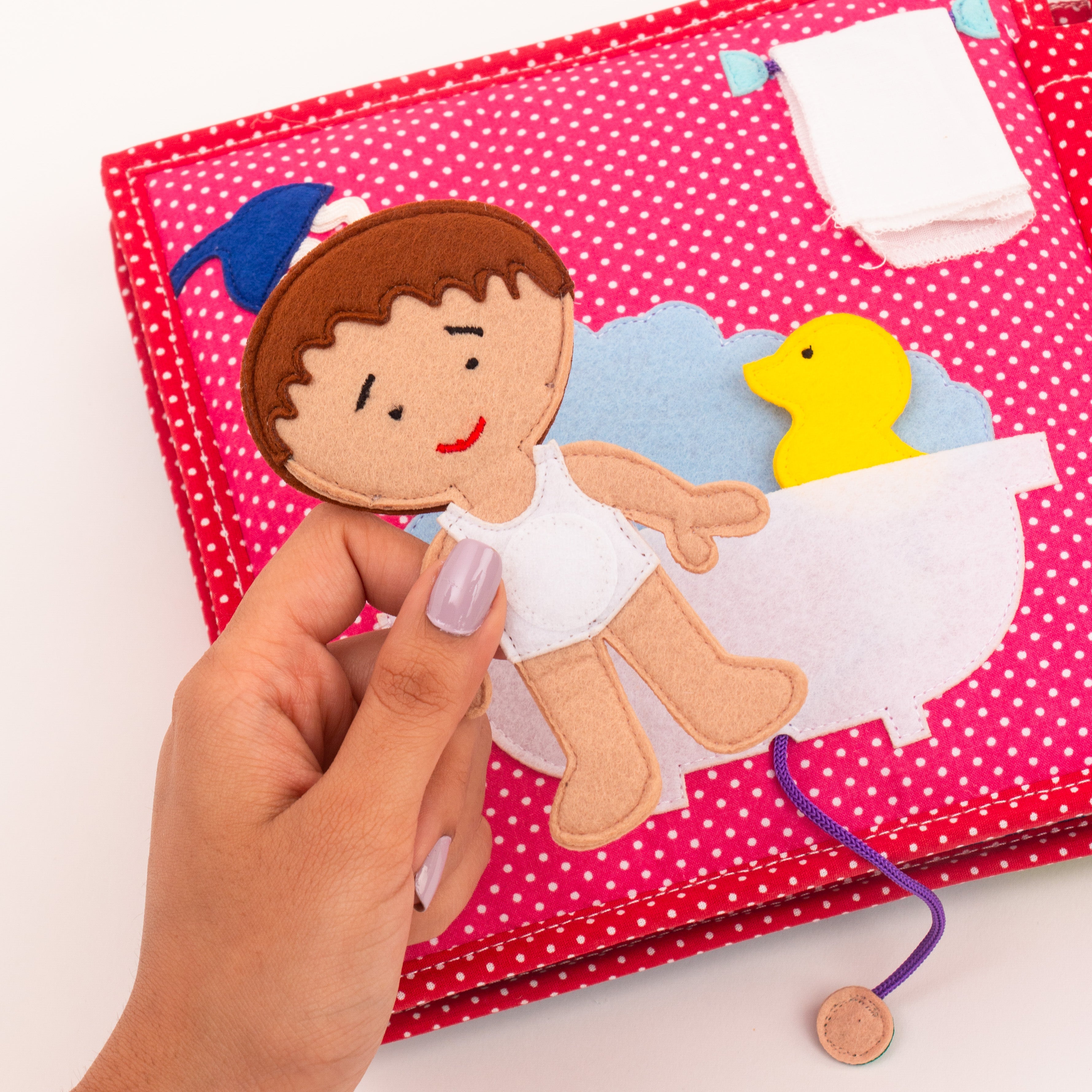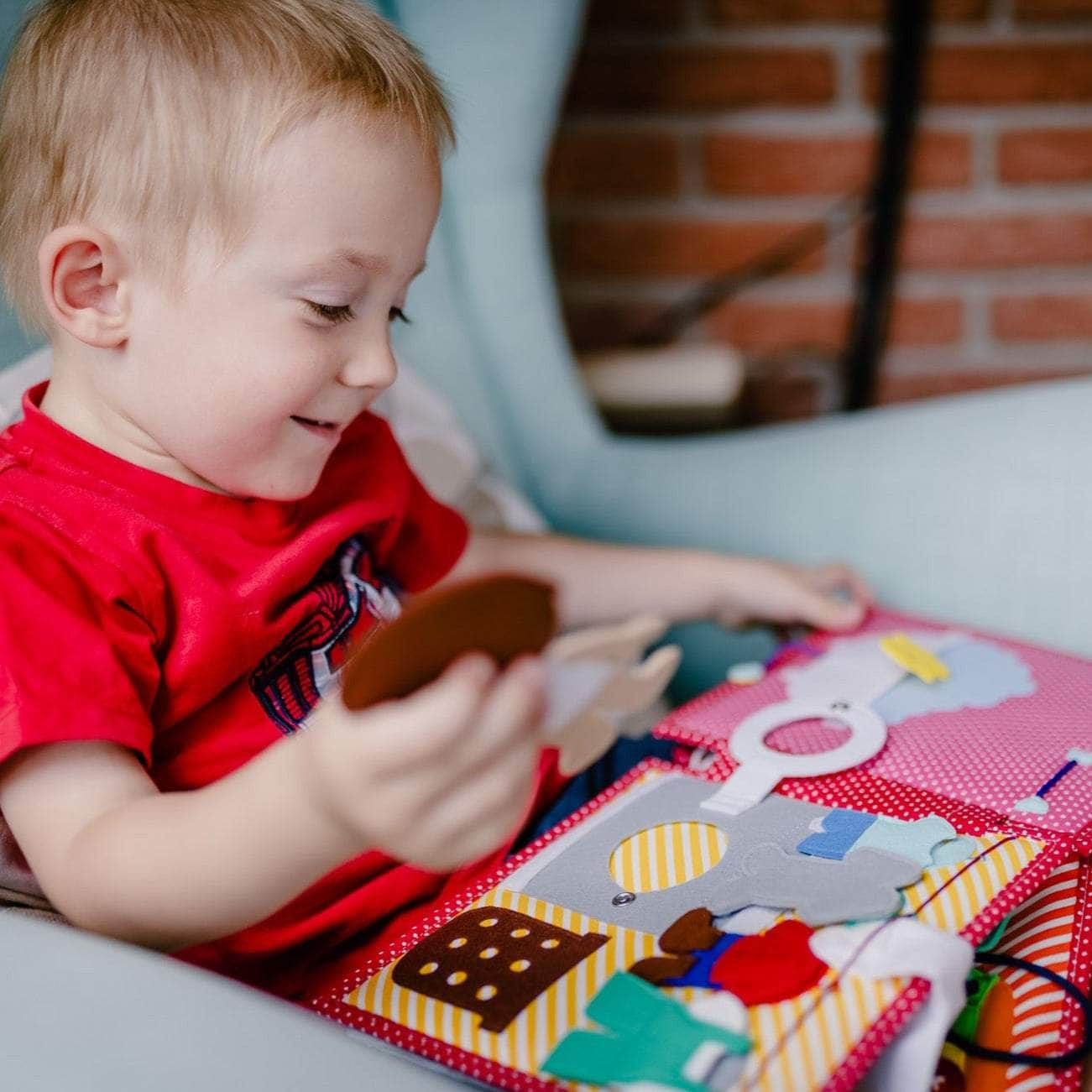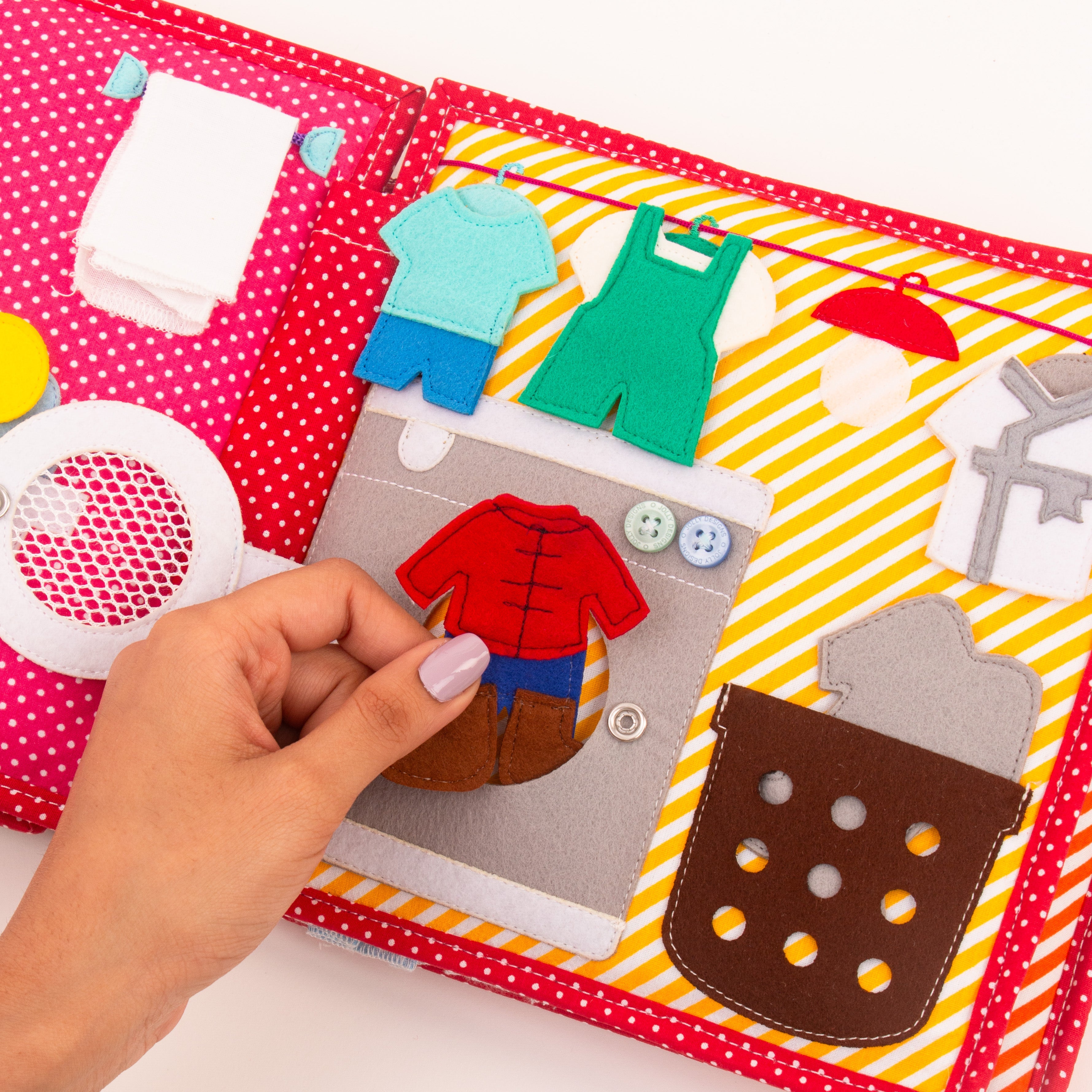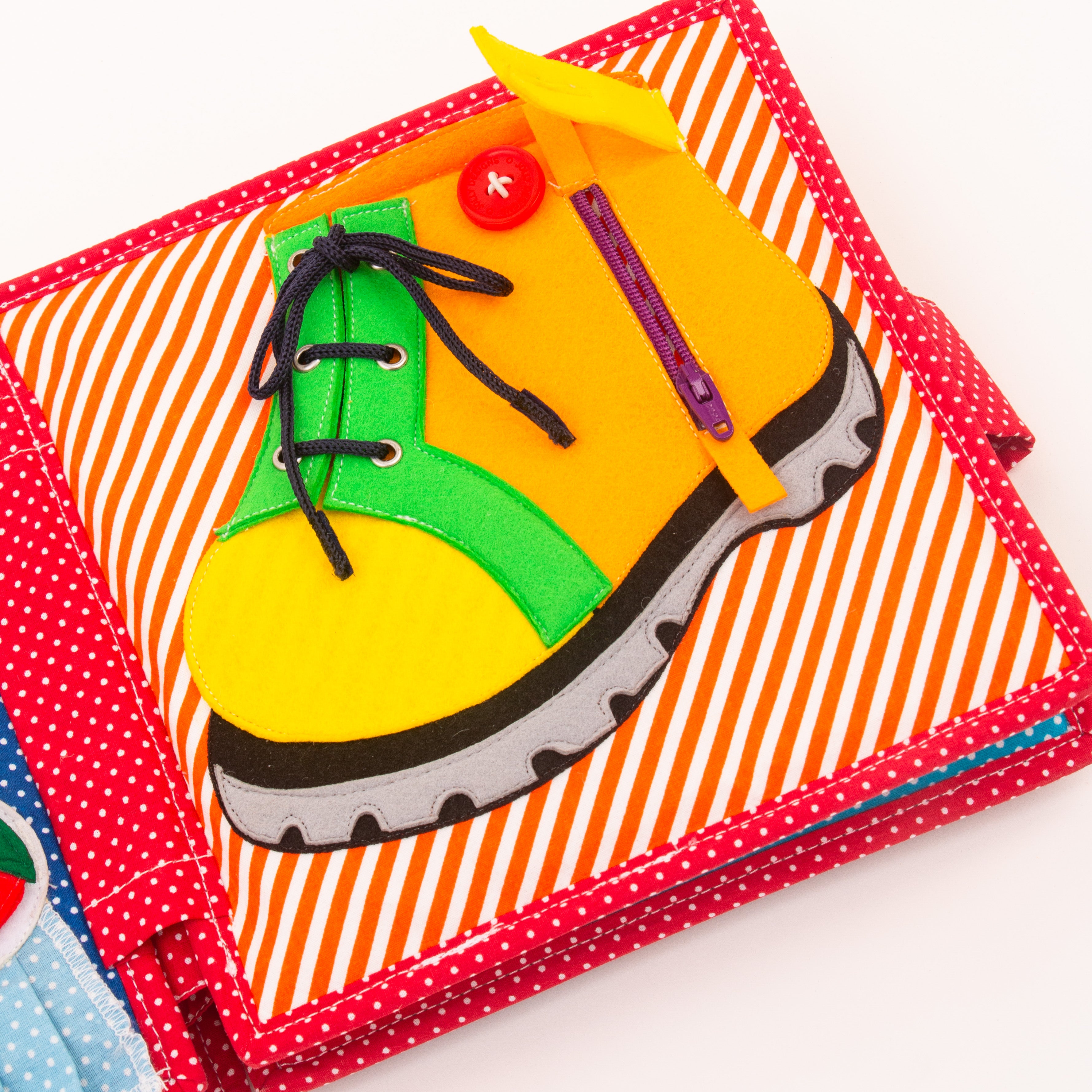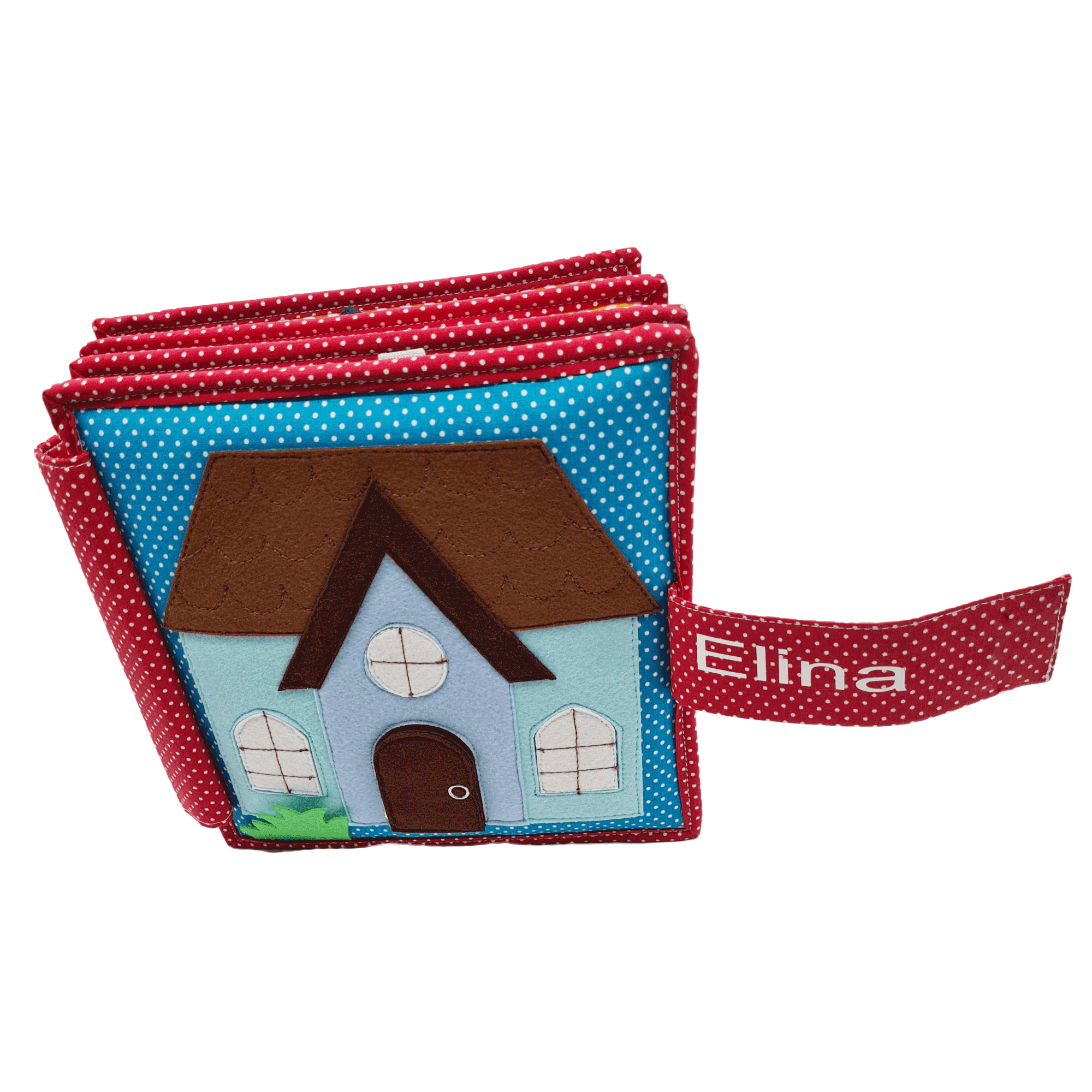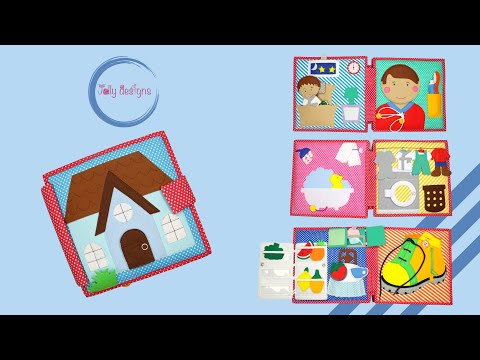 Hey You! - 6 pages Quiet Book
A toy to learn about the daily routine in a playful way.
With 6 lovingly designed pages, Hey You! - Quiet Book is perfect for play, but also to promote development in a gentle way. Skills such as eye-hand coordination, fine motor skills and logical thinking are combined with playfulness. Hey Du! brings your child from 2 years closer to everyday life and routines.
Boosts Brain Development
Independent Play
Free Parts Replacement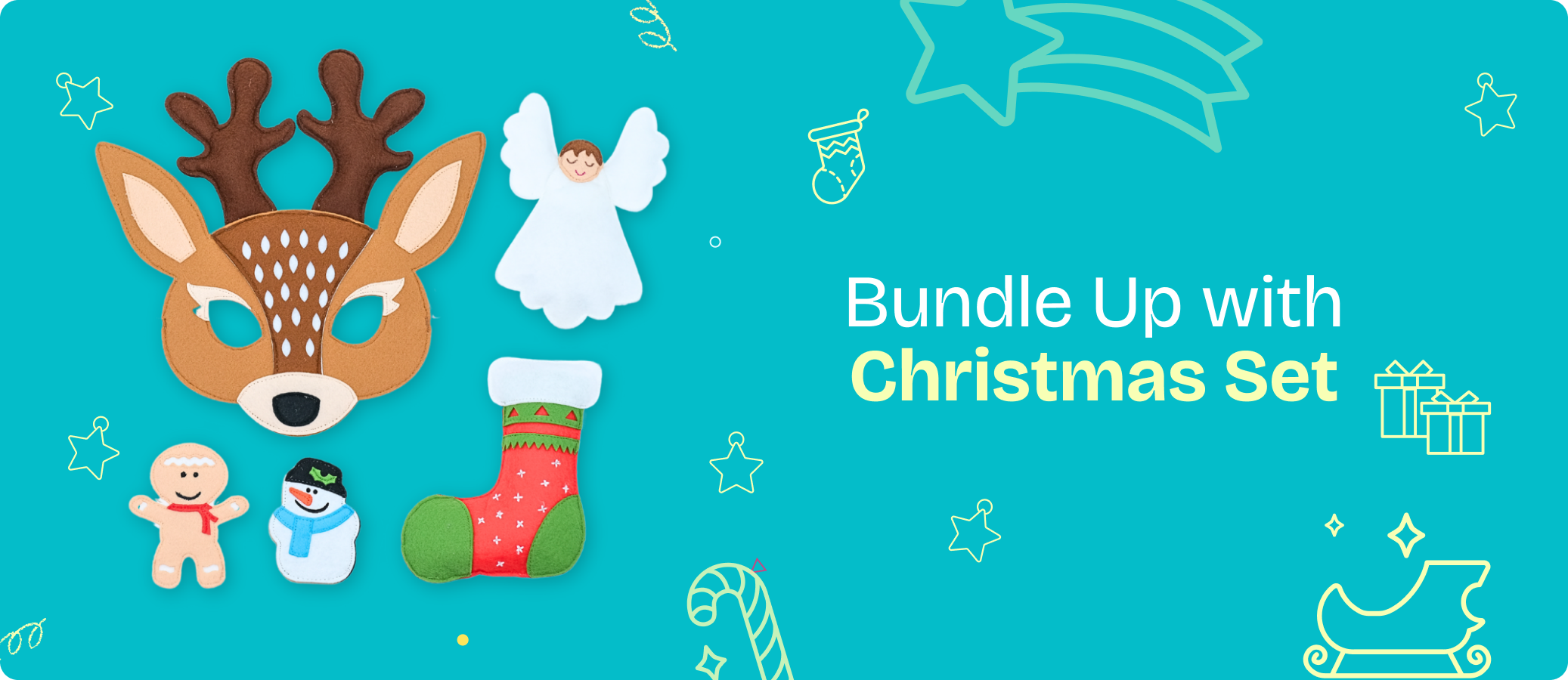 Beautifully designed books that entertain and at the same time promote the child's cognitive, motor and social development
- Bonita Turner, Junior Editor
Meaningful Play
This play essential enhances specific cognitive, fine motor and social & emotional skills. Find out which milestones they cover below.
Social and emotional development
Großartig!
Mit so viel Liebe im Detail gemacht.
Super gutes Buch
Es ist unser 4. Buch von euch, wir lieben sie alle und sie sind überall mit dabei😊
Freude am Spielen
Bin super begeistert und meine Tochter liebt das Buch, es gibt sovieles zu entdecken.
Der einzige aber winzige Kritikpunkt…..es ist einwenig Teuer, aber ich bin mir natürlich bewusst, dass dahinter viel Arbeit steckt.
Bereue es aber nicht gekauft zu haben!
Ein tolles Buch für die Reise
Meine kleine ist knapp 3 Jahre alt und wir sind begeistert von dem Buch! Sie beschäftigt sich sehr gerne und liebt die Waschmaschine
Mega tolles Quiet Book!
Ich muss sagen, dass ich lange gezögert habe, da die Bücher ja nicht so günstig sind. Wir haben inzwischen drei der Bücher und sind mega begeistert! Meine kleine Tochter (9 Monate) liebt es schon und meine Große (3,5 Jahre) beschäftigt sich ewig damit. Wirklich große Empfehlung!
As seen in