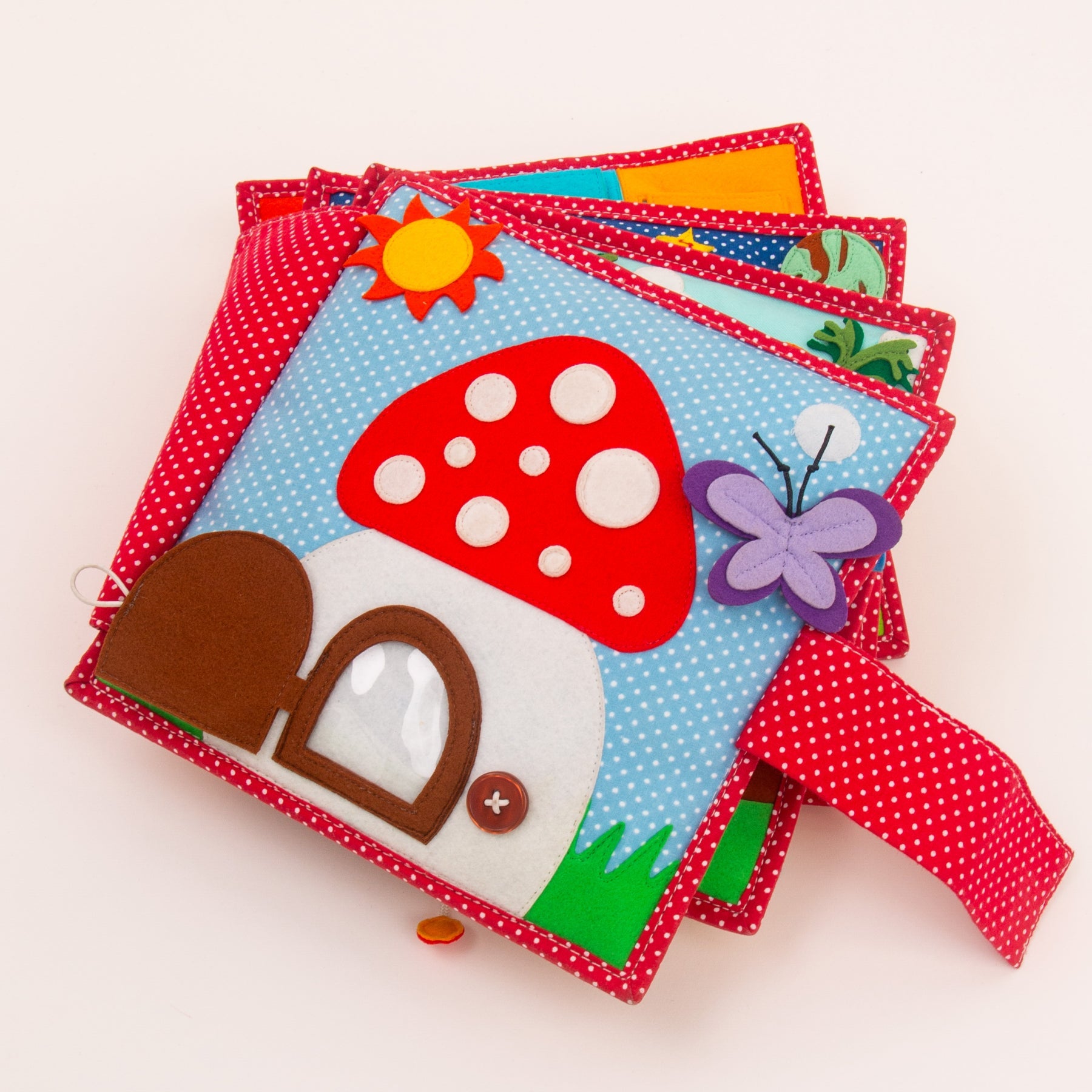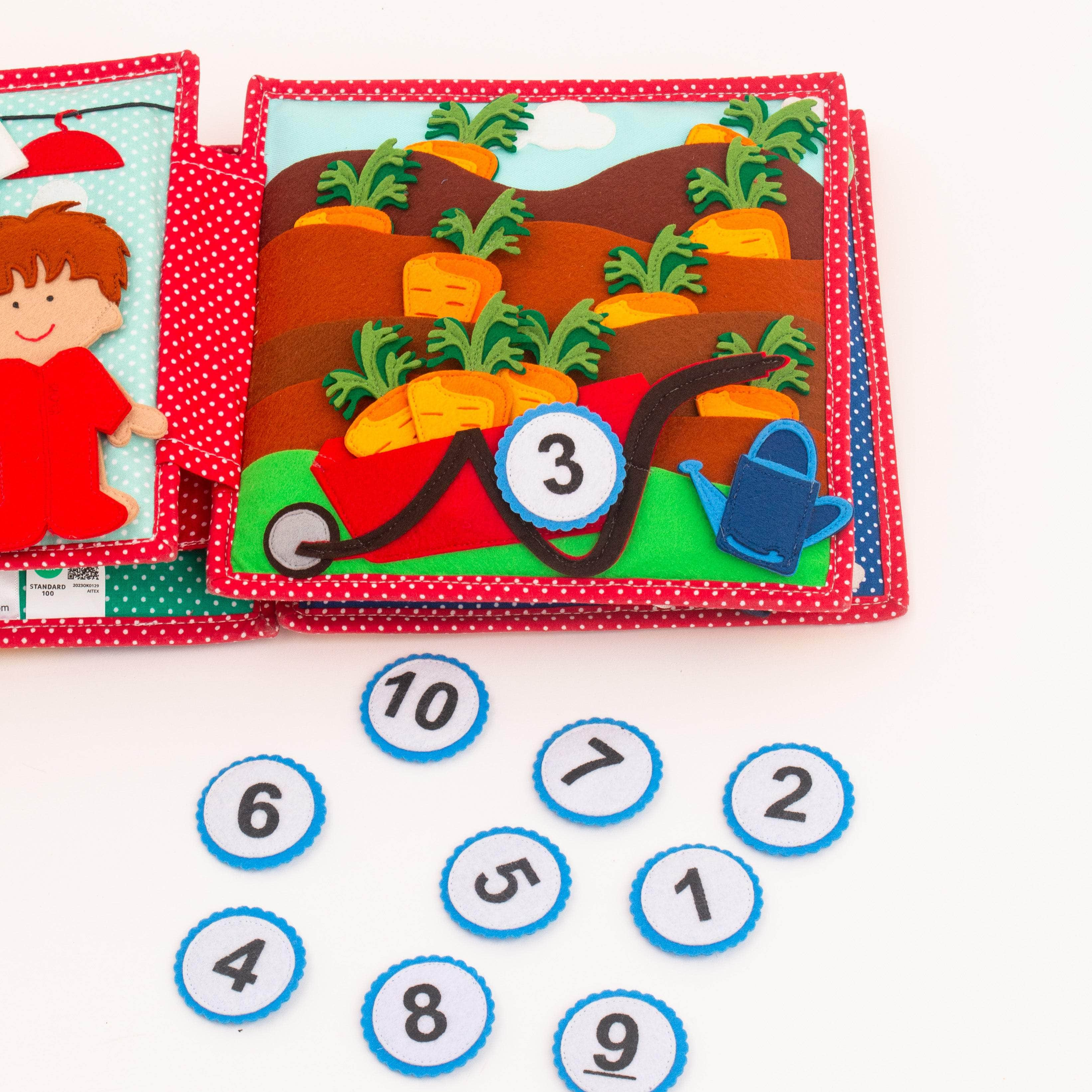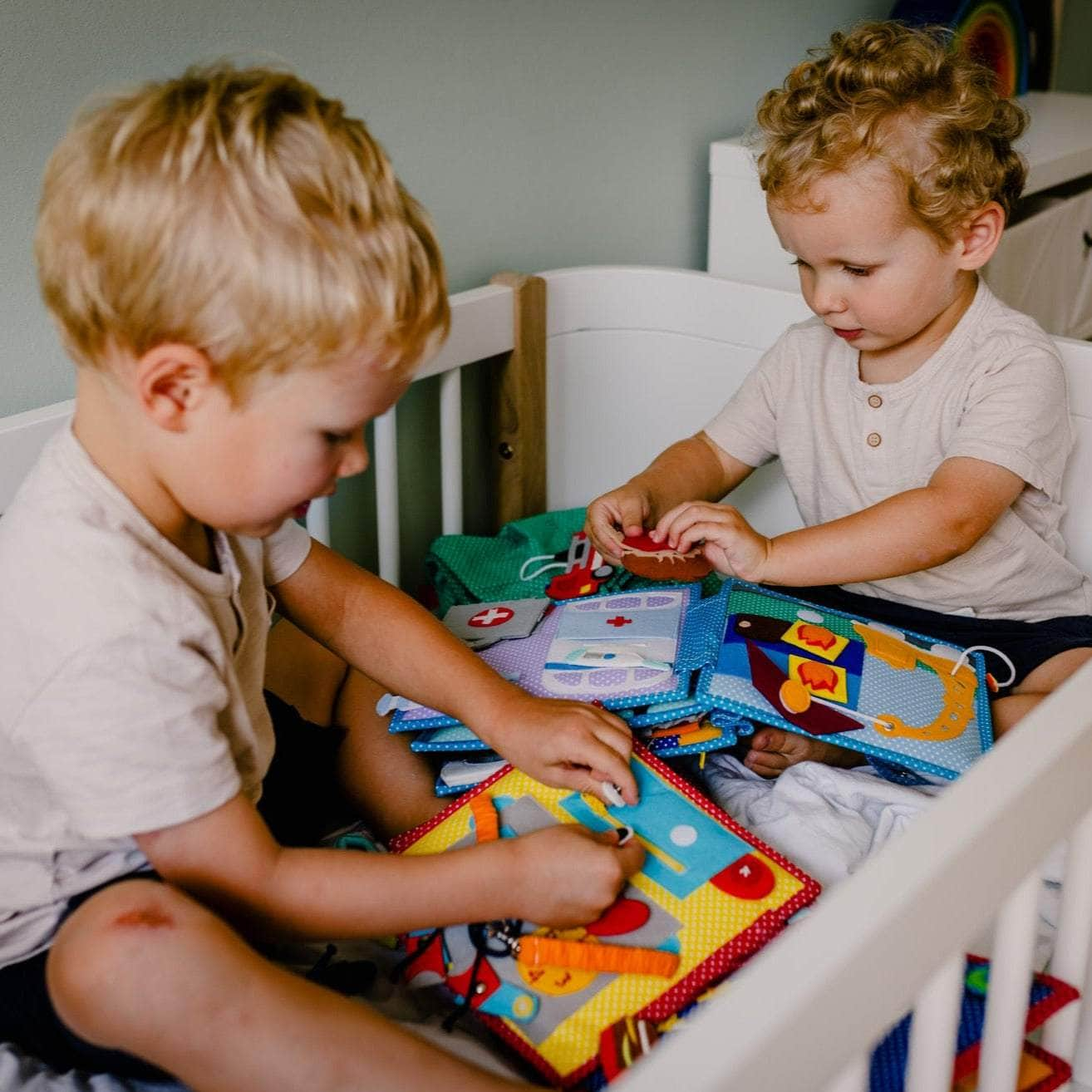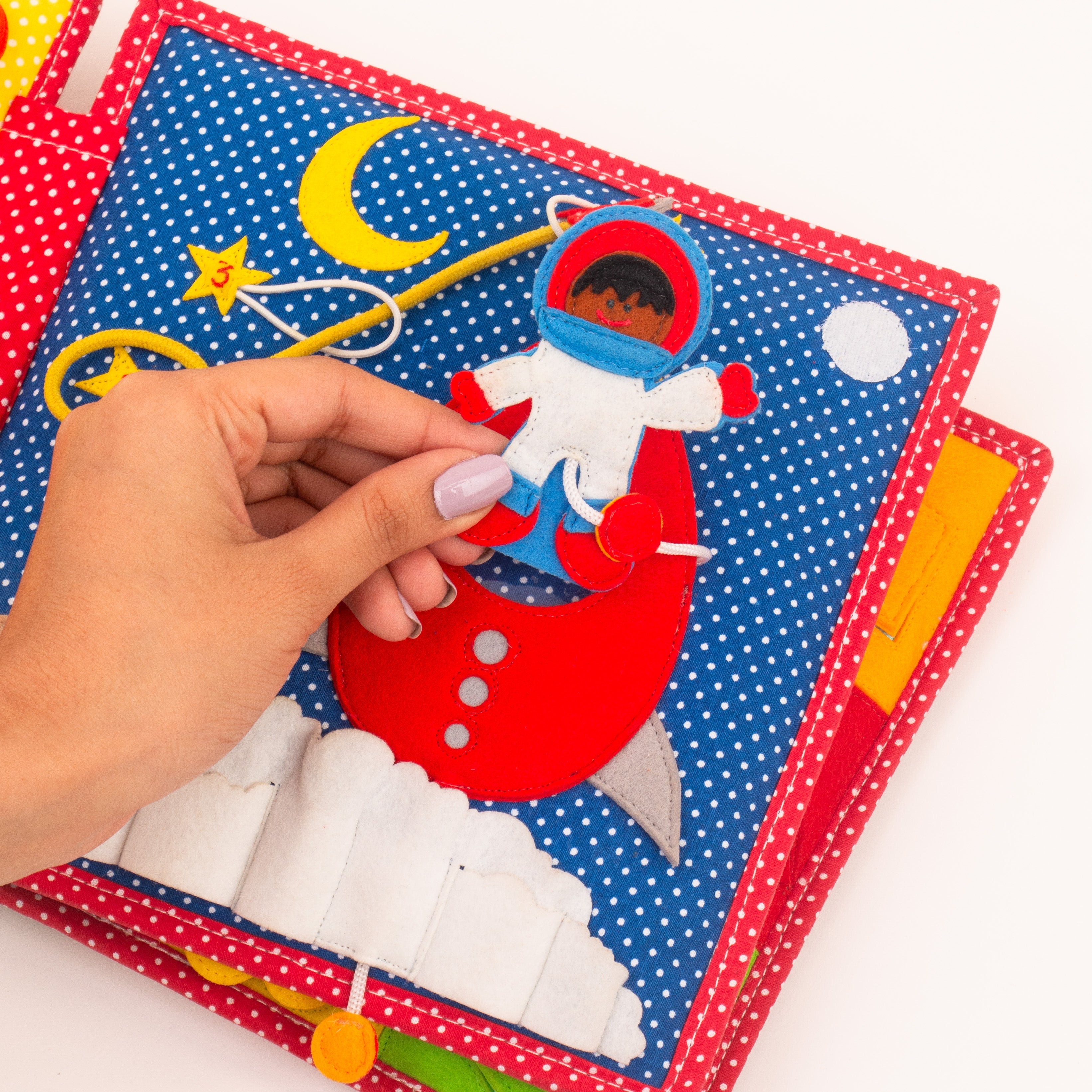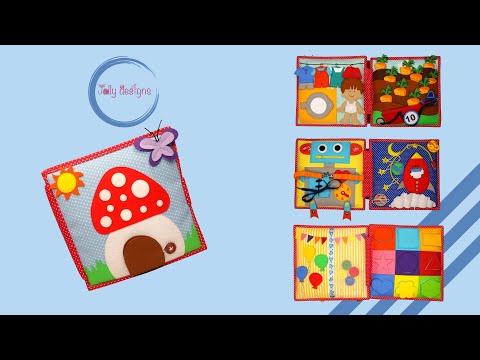 Lucky You! - 6 pages Quiet Book
Developed together with "Die Kindergartenpädagogin"
This creative Quiet Book - Lucky You was developed together with "Die Kindergartenpädagogin"and has 6 soft, uniquely designed pages and brings a lot of fun into the children's room. Pedagogically valuable, this motor activity toy supports the individual development of children and banishes any boredom. This Quiet Book is suitable for children from 2 years.
Promotes brain development
Independent play
free spare parts
I am 26 years old and a kindergarten teacher. I live in Vienna with my husband and my 3 wonderful children. Our children are the center of our lives and bring so much joy into our everyday lives. It fulfills me to spend a lot of time with my children, playing with them, learning, doing crafts and being creative.
Meaningful game
This toy promotes specific cognitive, fine motor, social and emotional skills. Find out more about which milestones it covers
Lucky you - 6 pages Quiet Book
You lucky devil - 6 pages Quiet Book
Lucky you - 6 pages Quiet Book
Great quality
Super high quality motoric toy for children
Known from