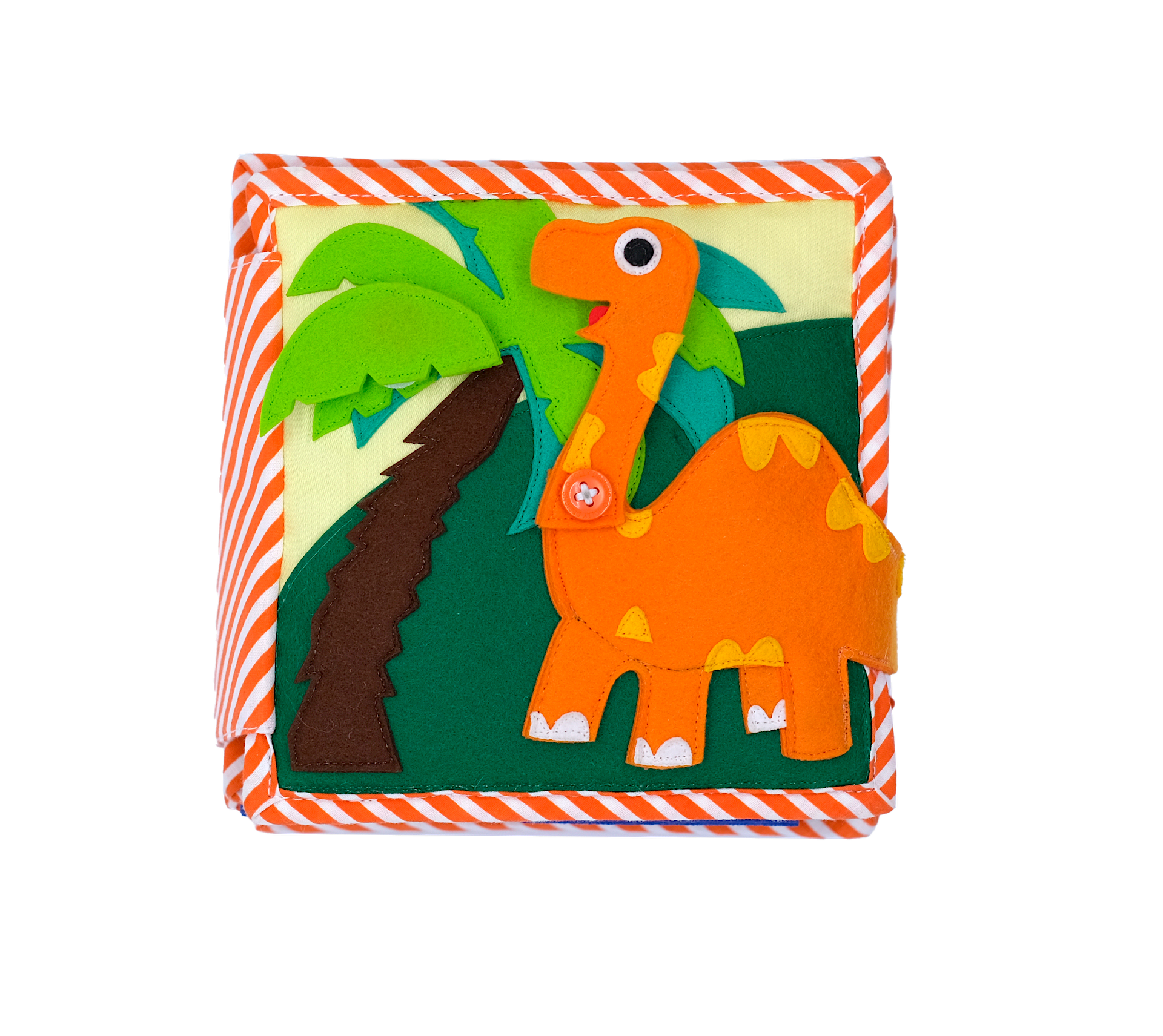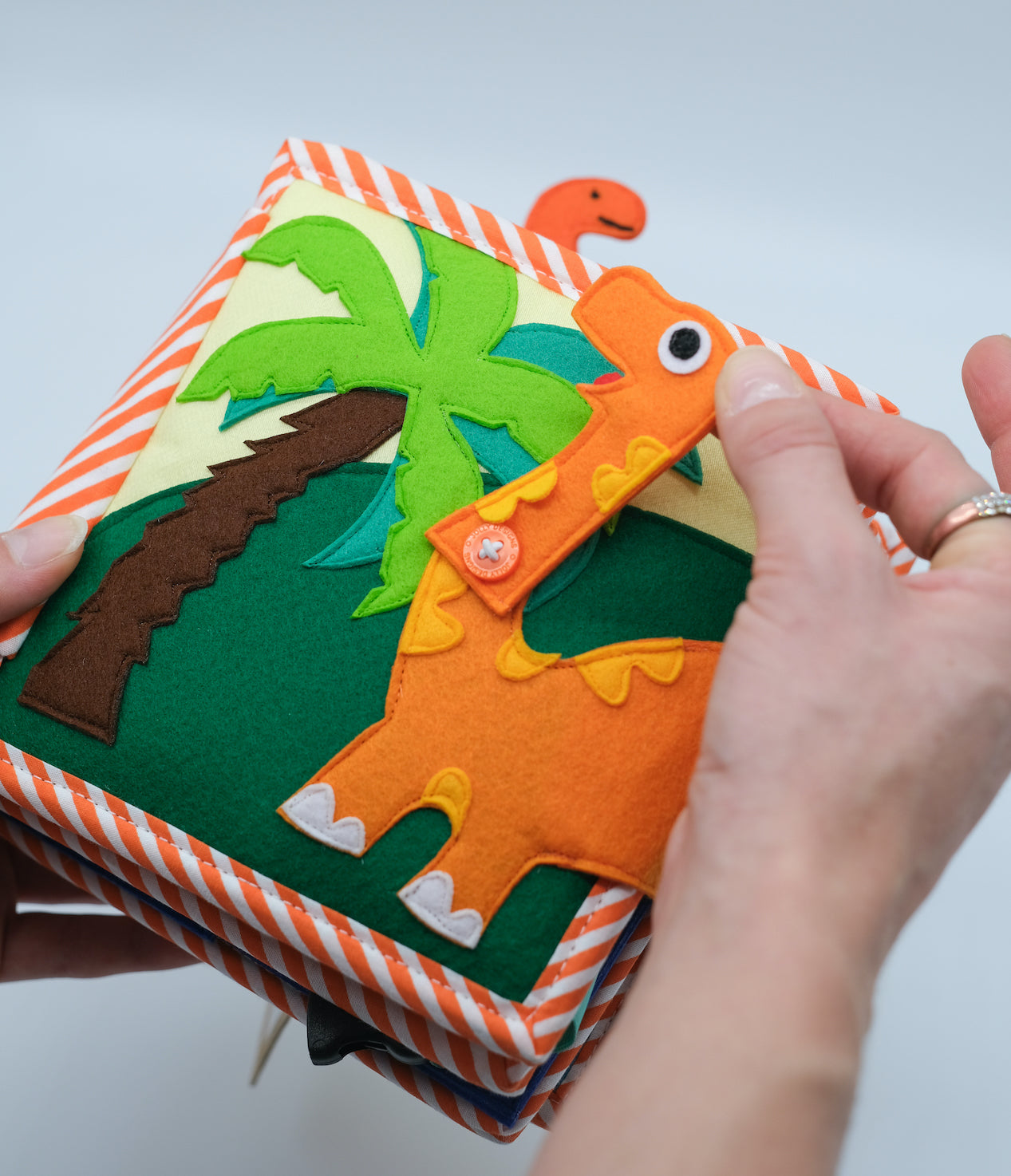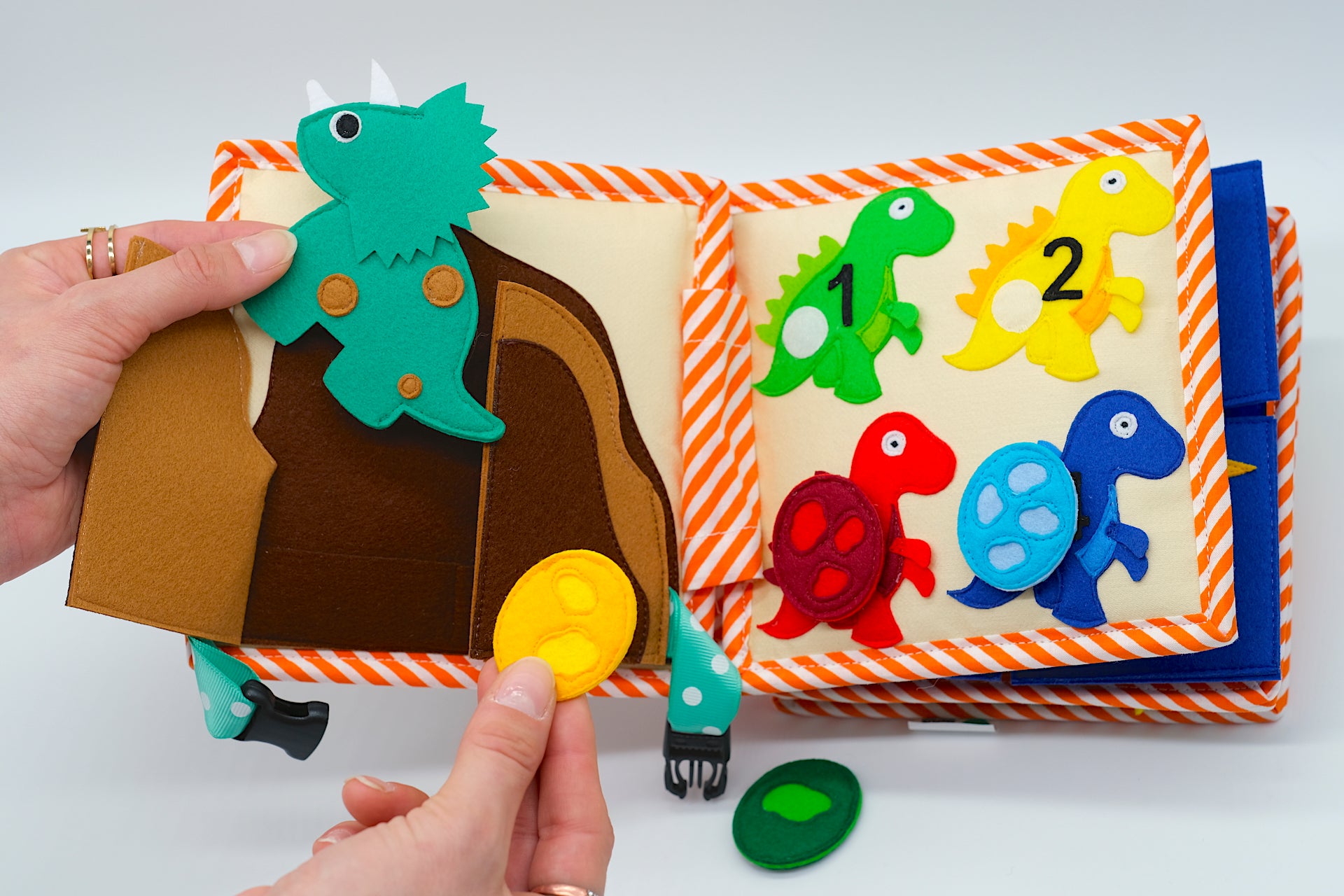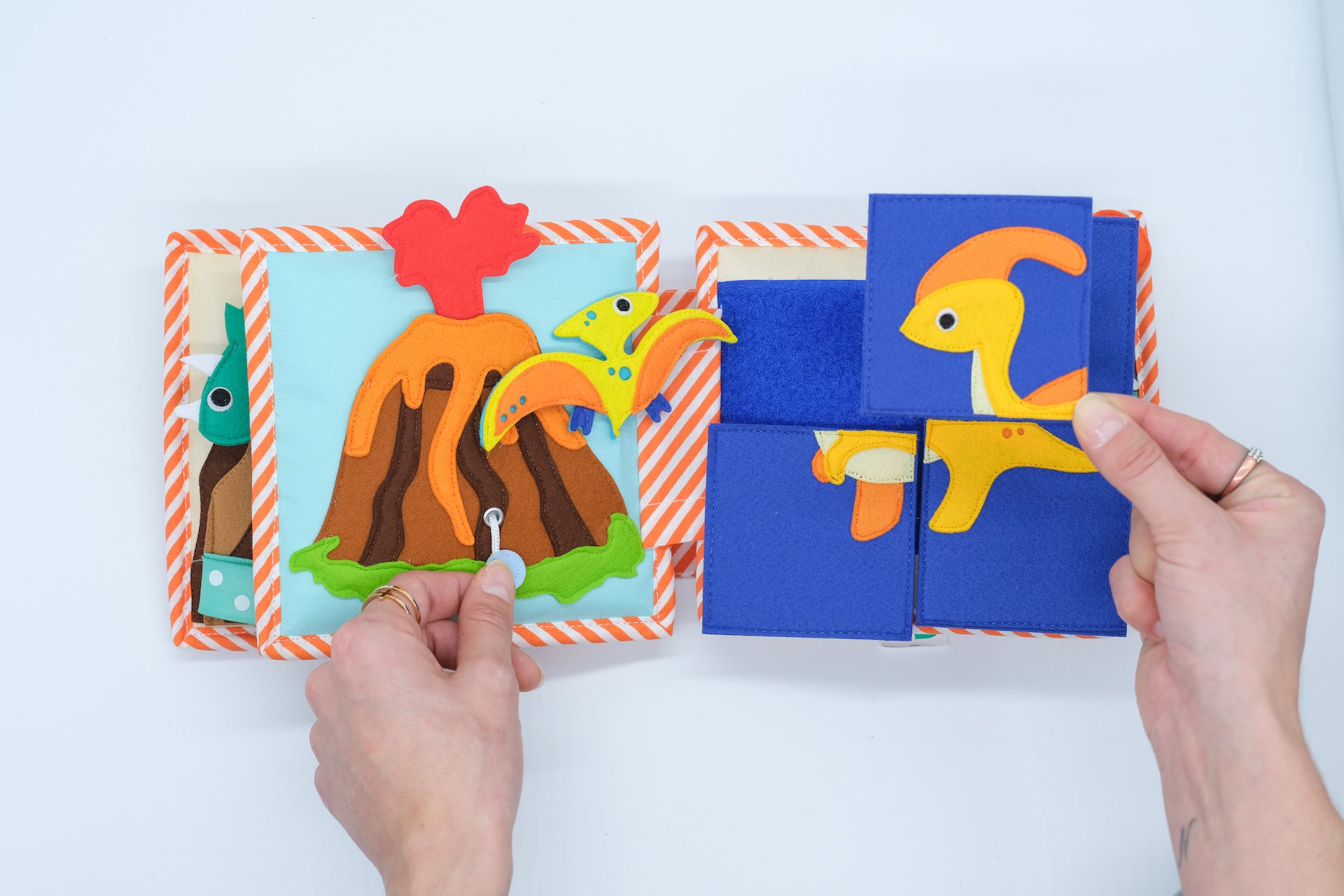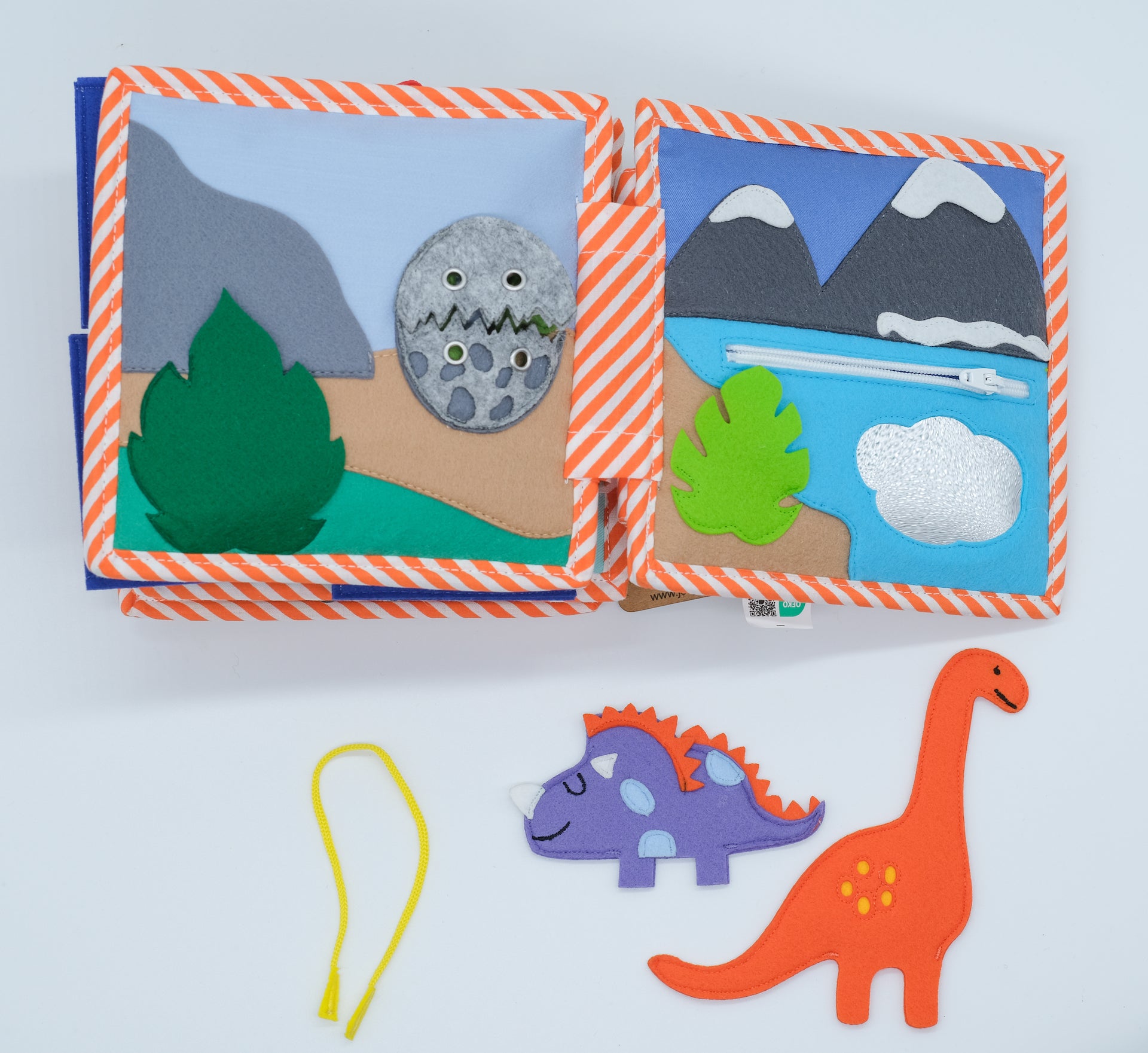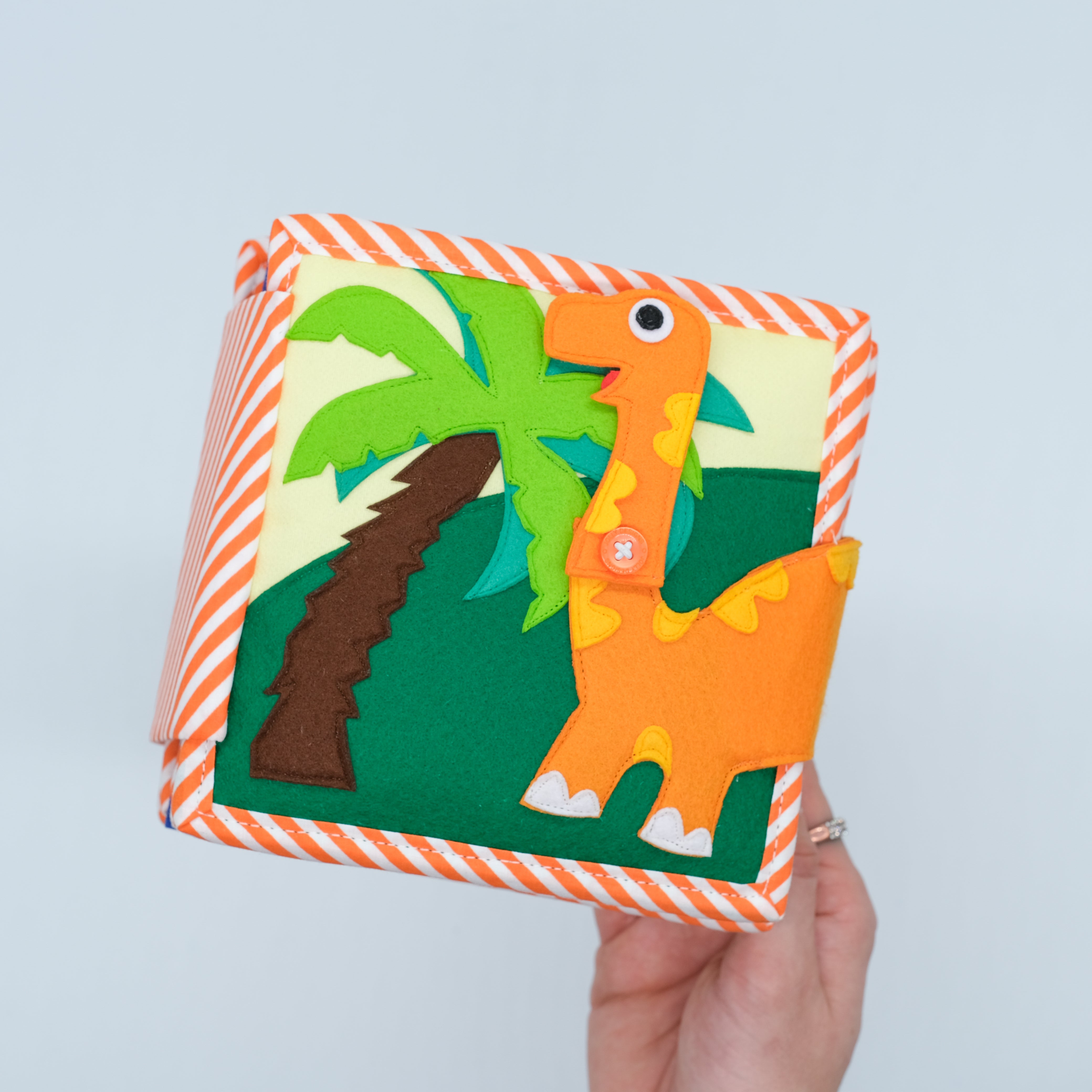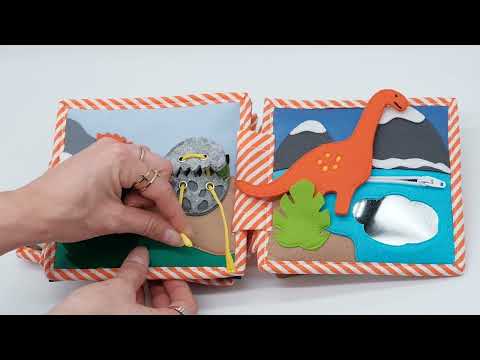 Dino Friends - 6 Pages Mini Quiet Book
Dinosaur-themed Mini Quiet Book with 6 pages of vibrant, interactive play to spark your baby's imagination & creativity. Includes mirror play and activities like puzzles, sorting & matching, zipping, lacing, pulling etc that enhance cognitive, socio-emotional, and fine-motor skills
This colourful Mini Quiet Book developmental essential uses Thematic Learning to boost 8 essential developmental skills. With children's cherished theme of 'Dinosaurs', this Quiet Book comes with various detachable parts, giving your baby countless possibilities for independent play & imagination.
Activities like buckling, zipping, lacing, pulling etc help enhance your baby's fine motor skills & develop various grips. Puzzles and Sorting and Matching help improve their hand-eye coordination, problem-solving, critical thinking & overall brain development. It enables your baby to come up with imaginative stories & enter into a world of exploration with their tiny dinosaur friends, thus boosting their creativity and language development.
Boosts Brain Development
Independent Play
Free Parts Replacement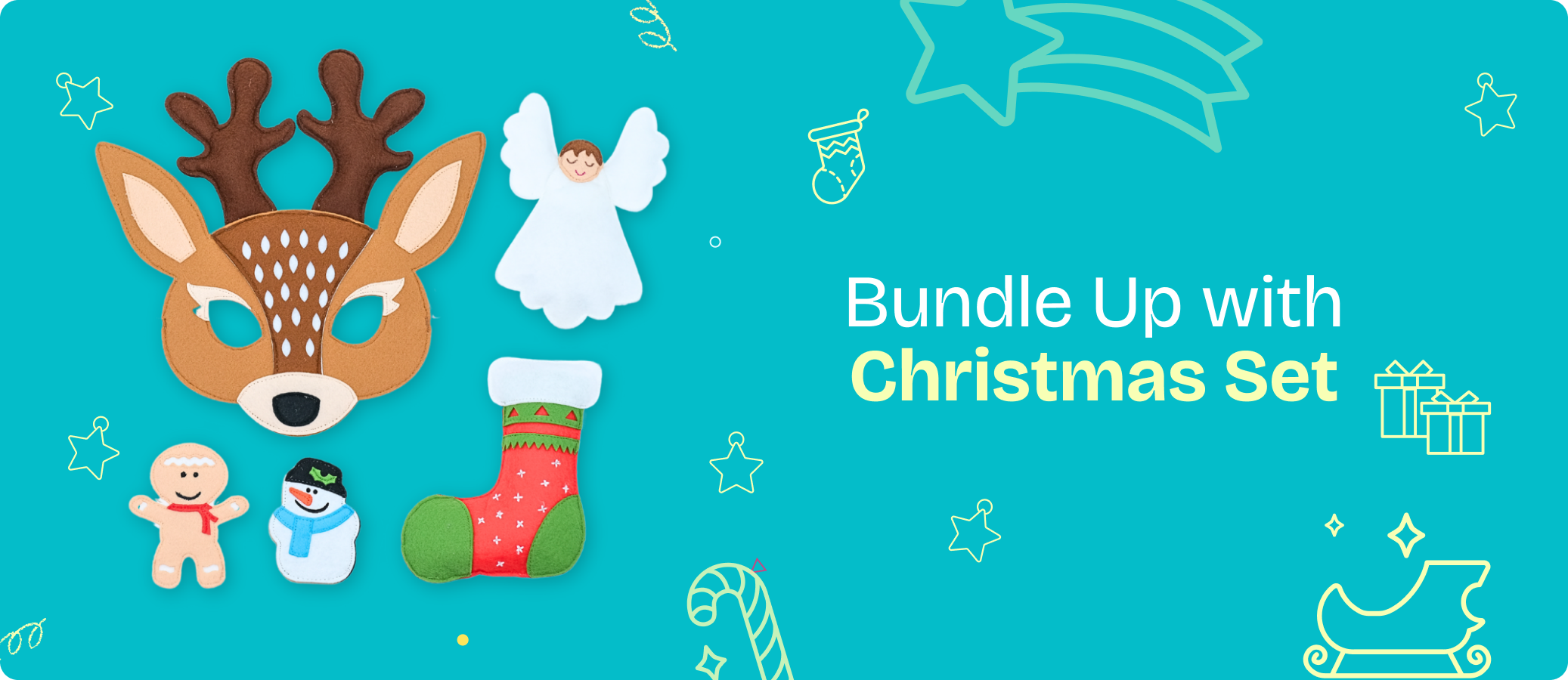 Beautifully designed books that entertain and at the same time promote the child's cognitive, motor and social development
- Bonita Turner, Junior Editor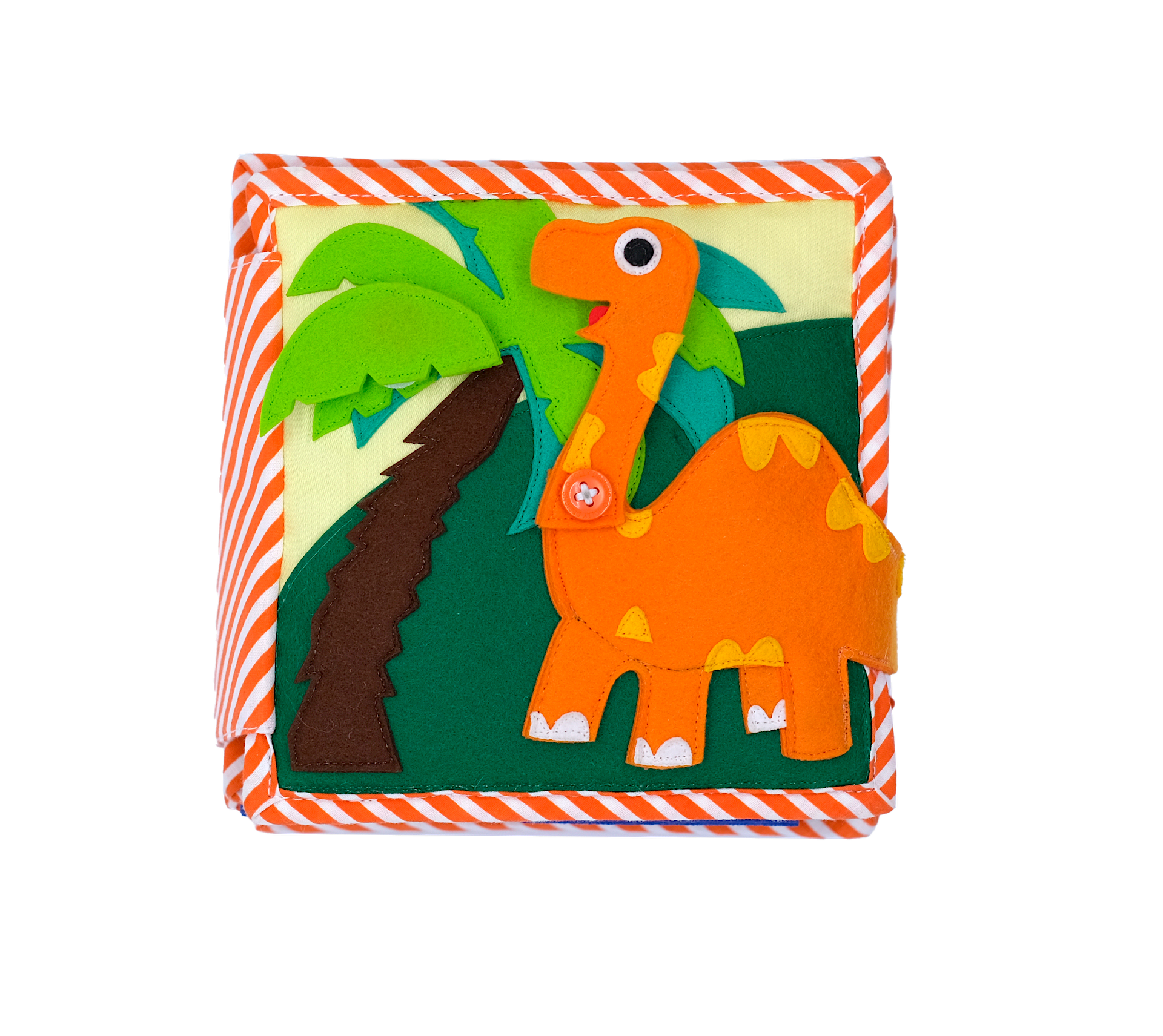 Meaningful Play
This play essential enhances specific cognitive, fine motor and social & emotional skills. Find out which milestones they cover below.
Social and emotional development
As seen in