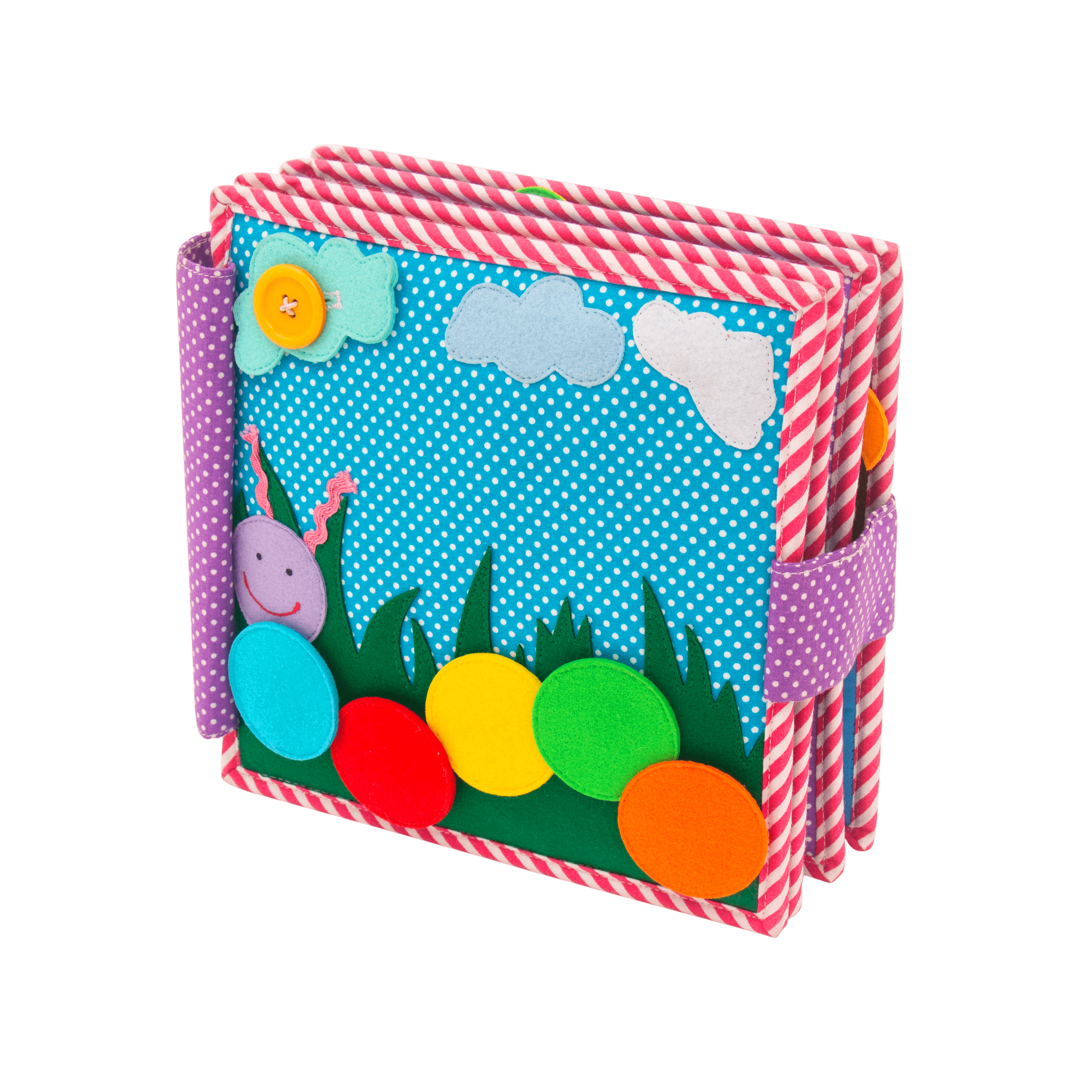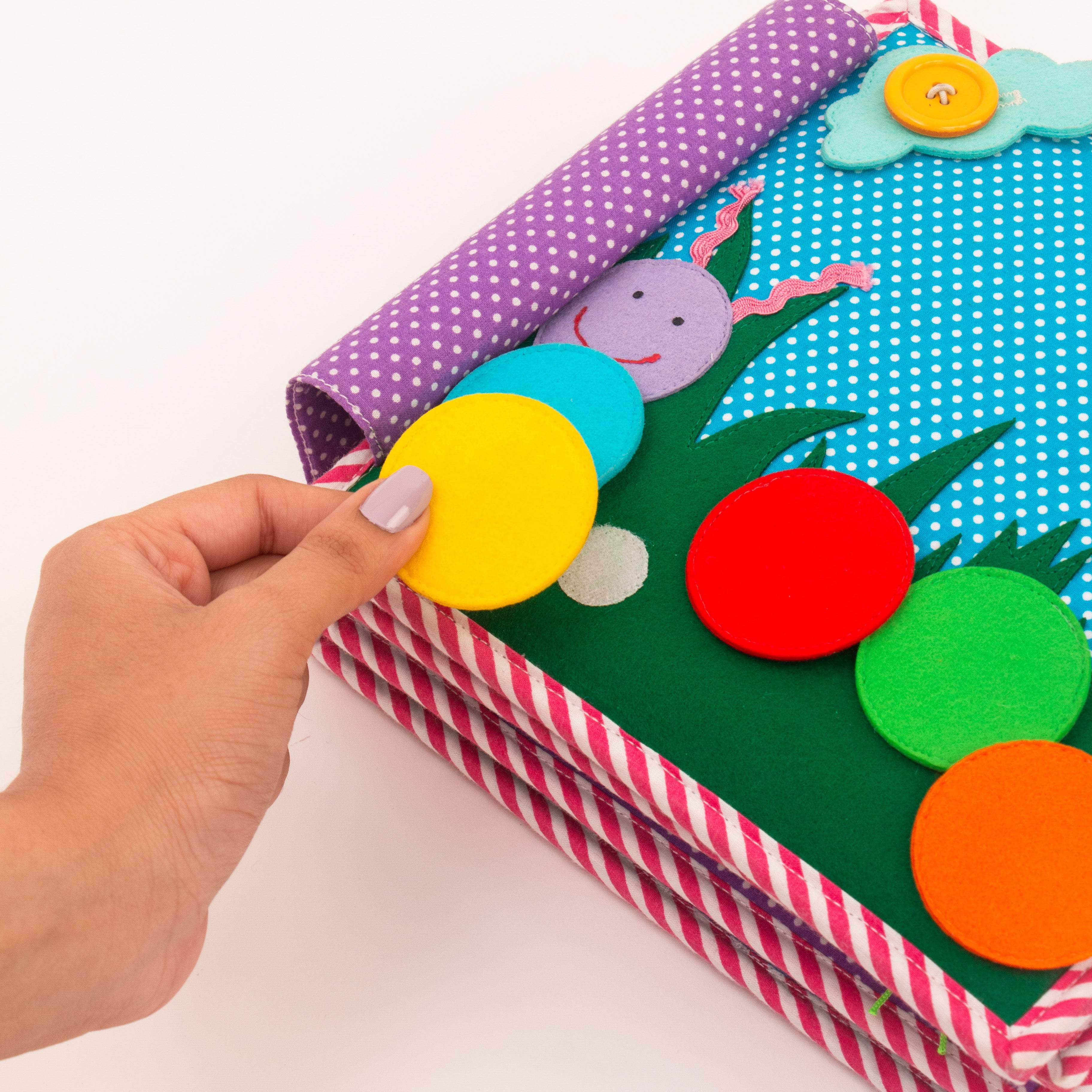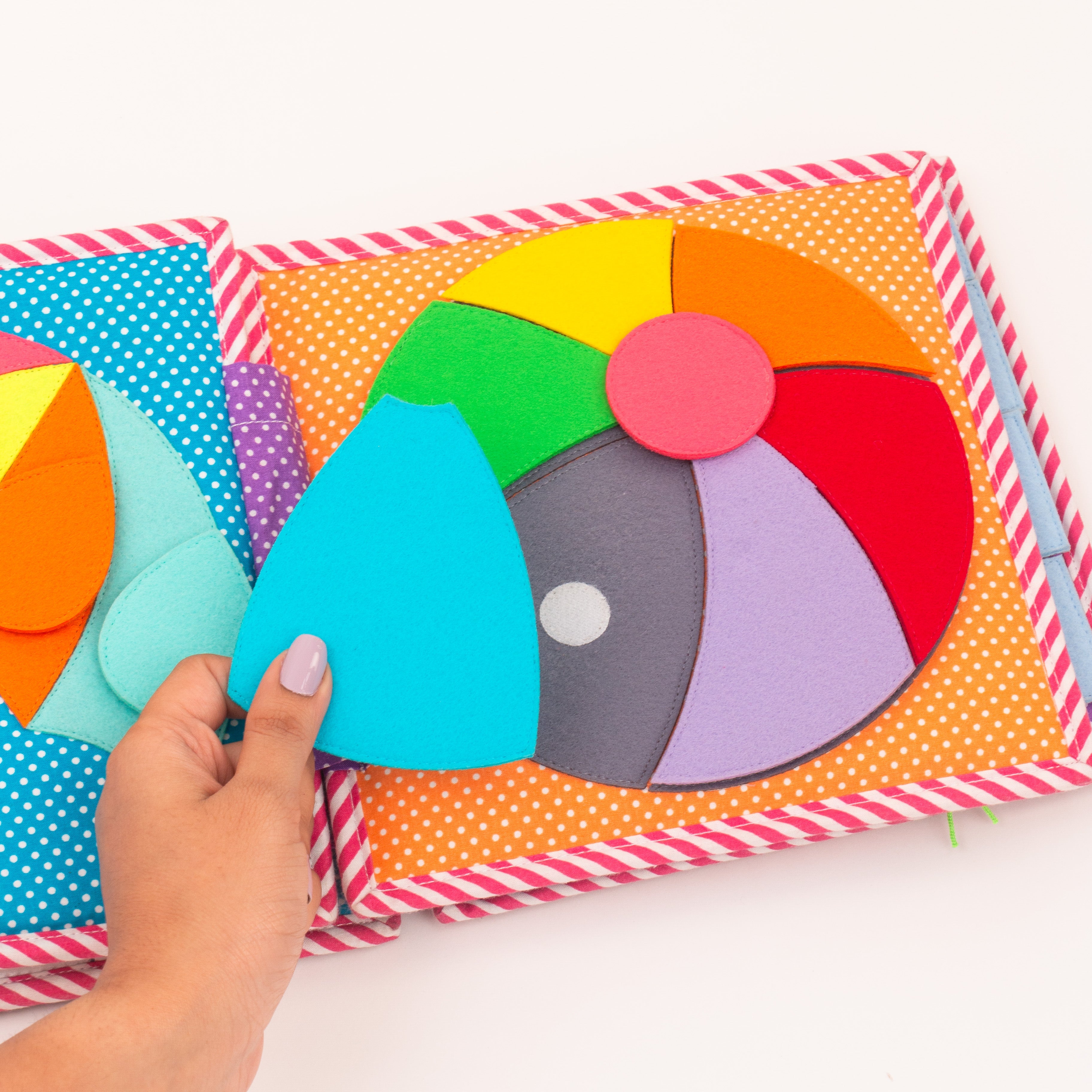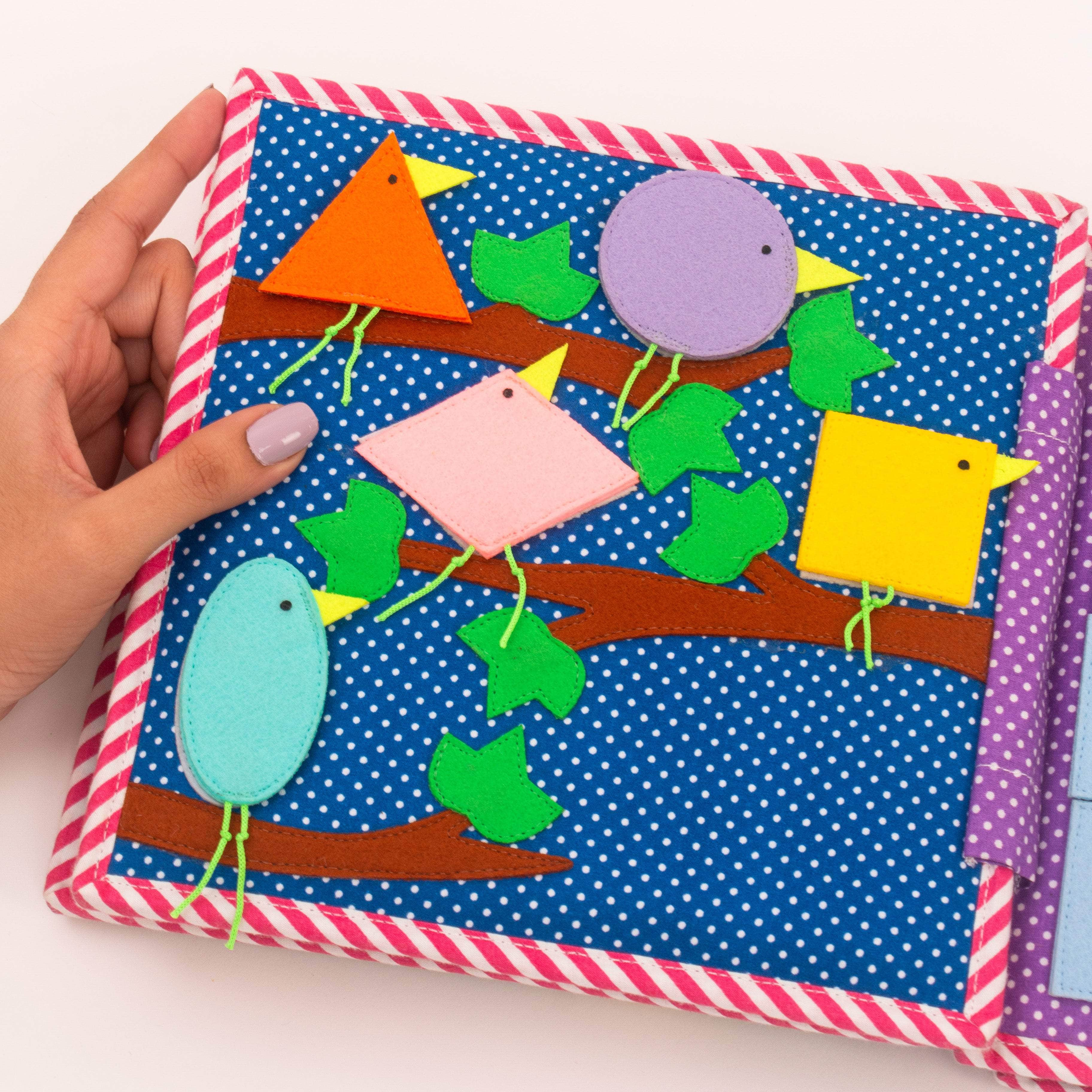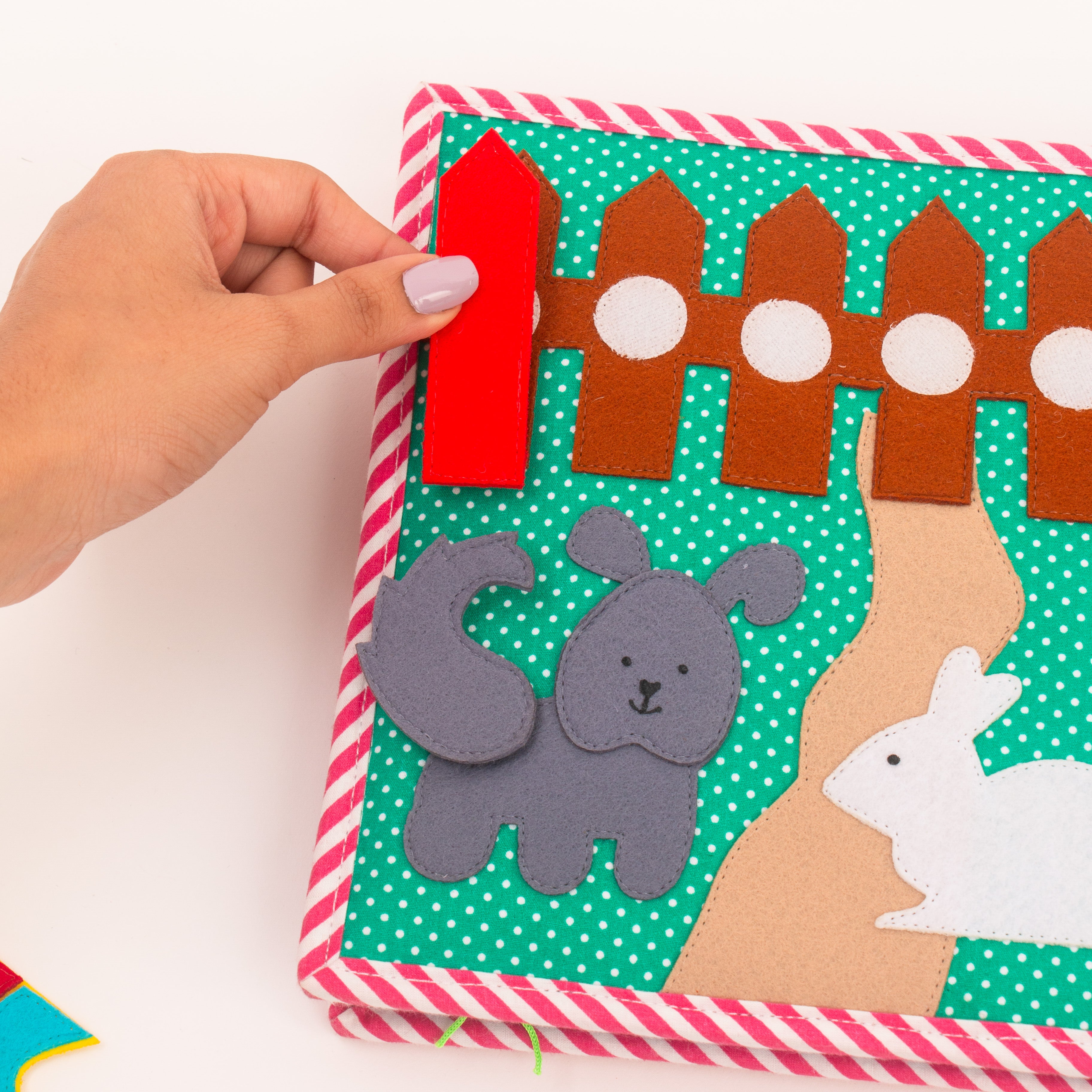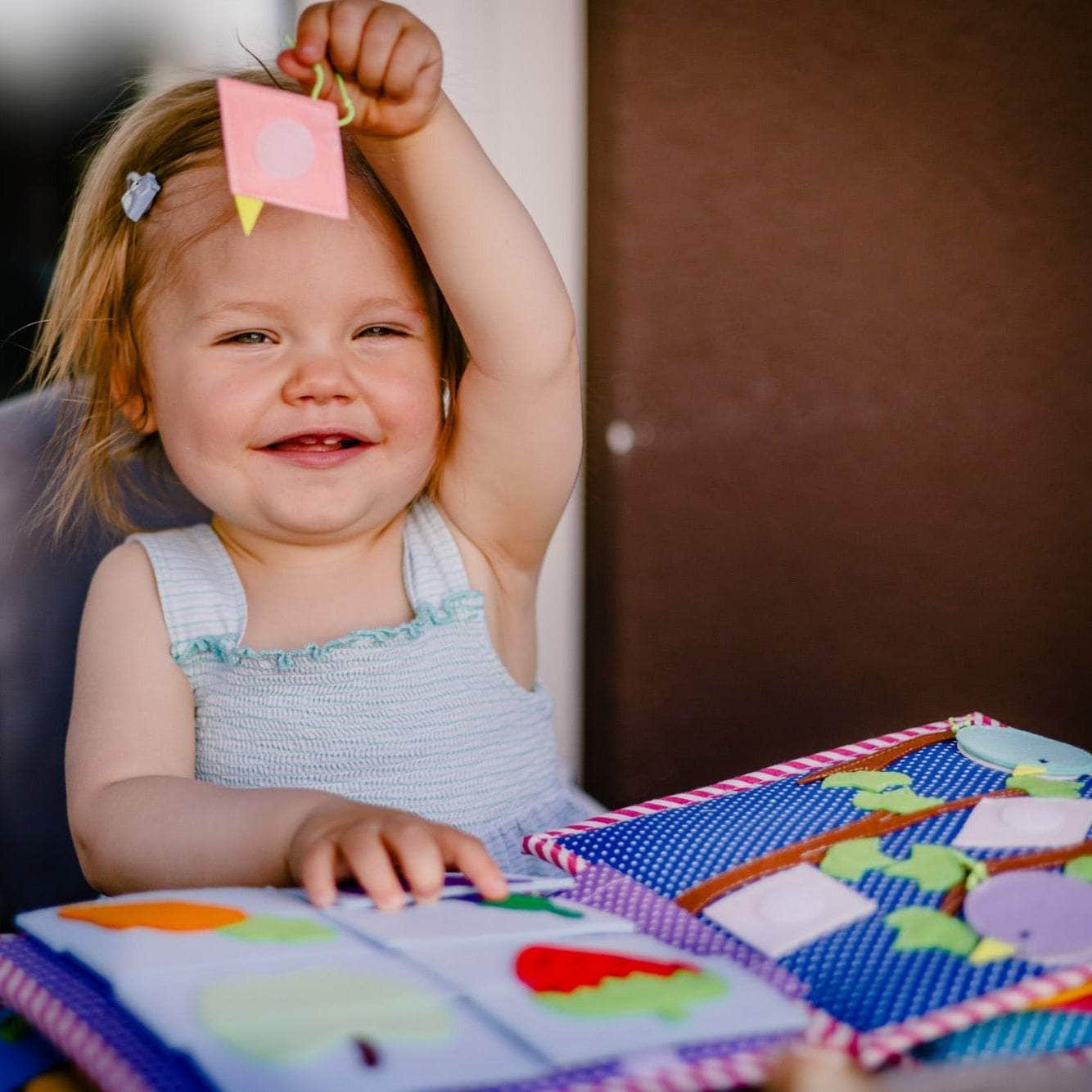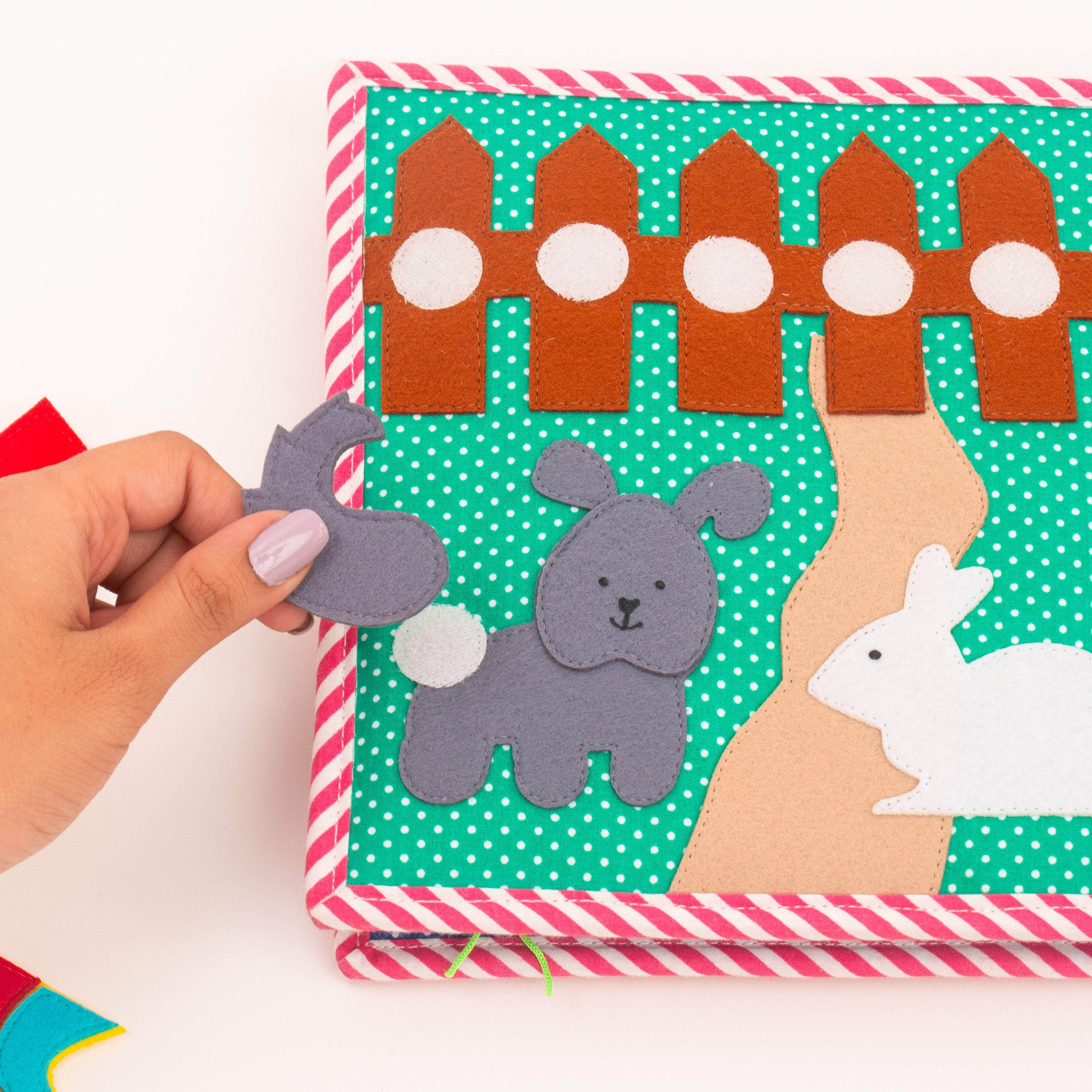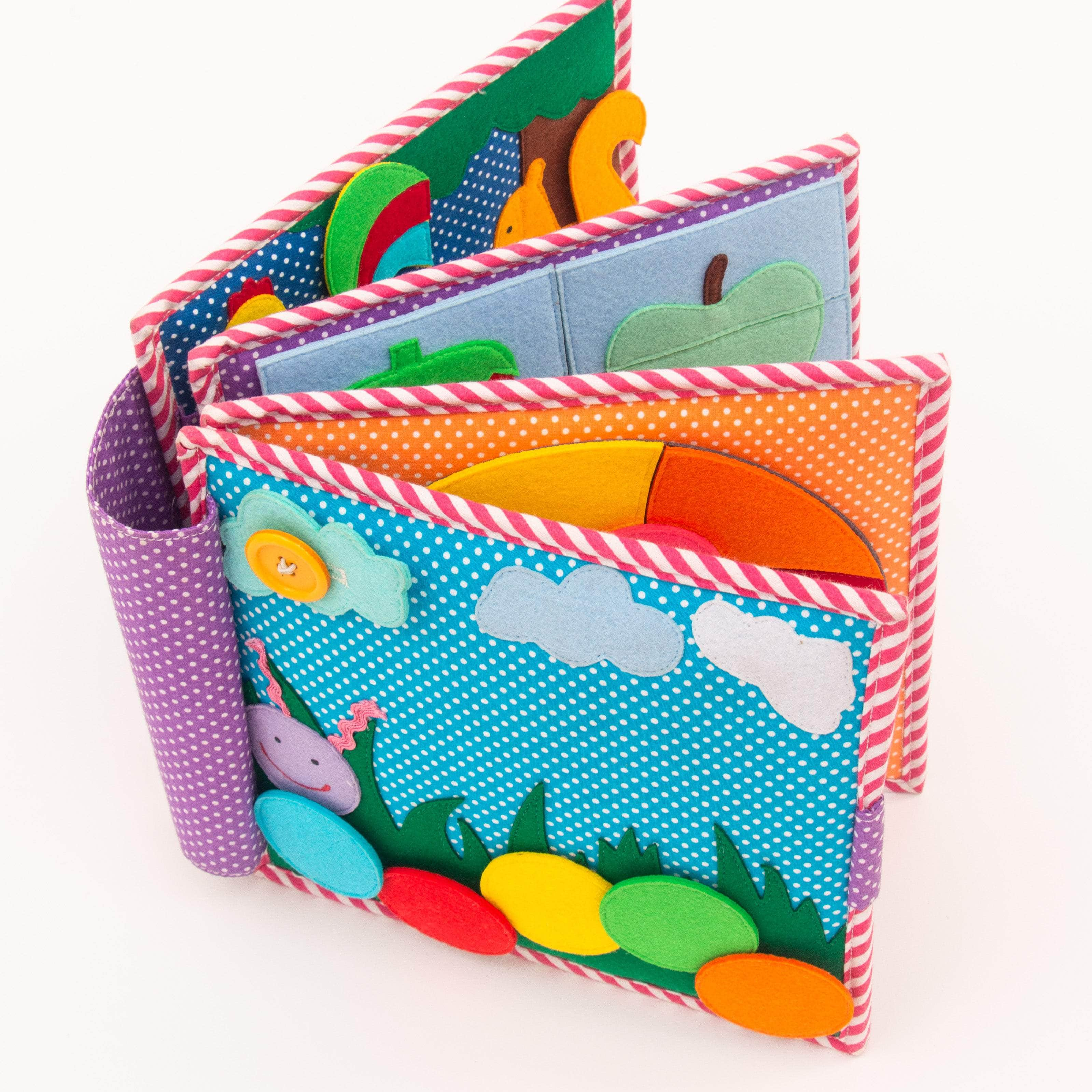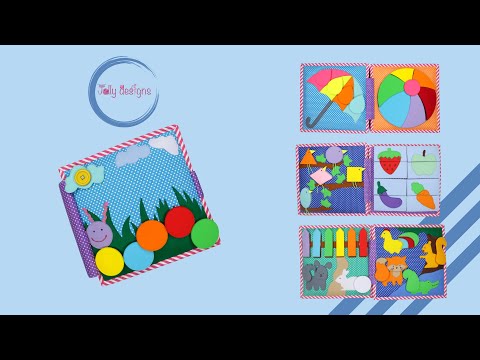 Color Crush - 6 Pages Quiet Book
Discover the world of colors
On 6 sweet, soft and thoughtful pages, your toddler can discover and strengthen different skills with Colorful Caterpillar - Quiet Book. This children's toy, which can also be used perfectly as a motor skill toy, banishes boredom and supports independent play from 18 months.
Boosts Brain Development
Independent Play
Free Parts Replacement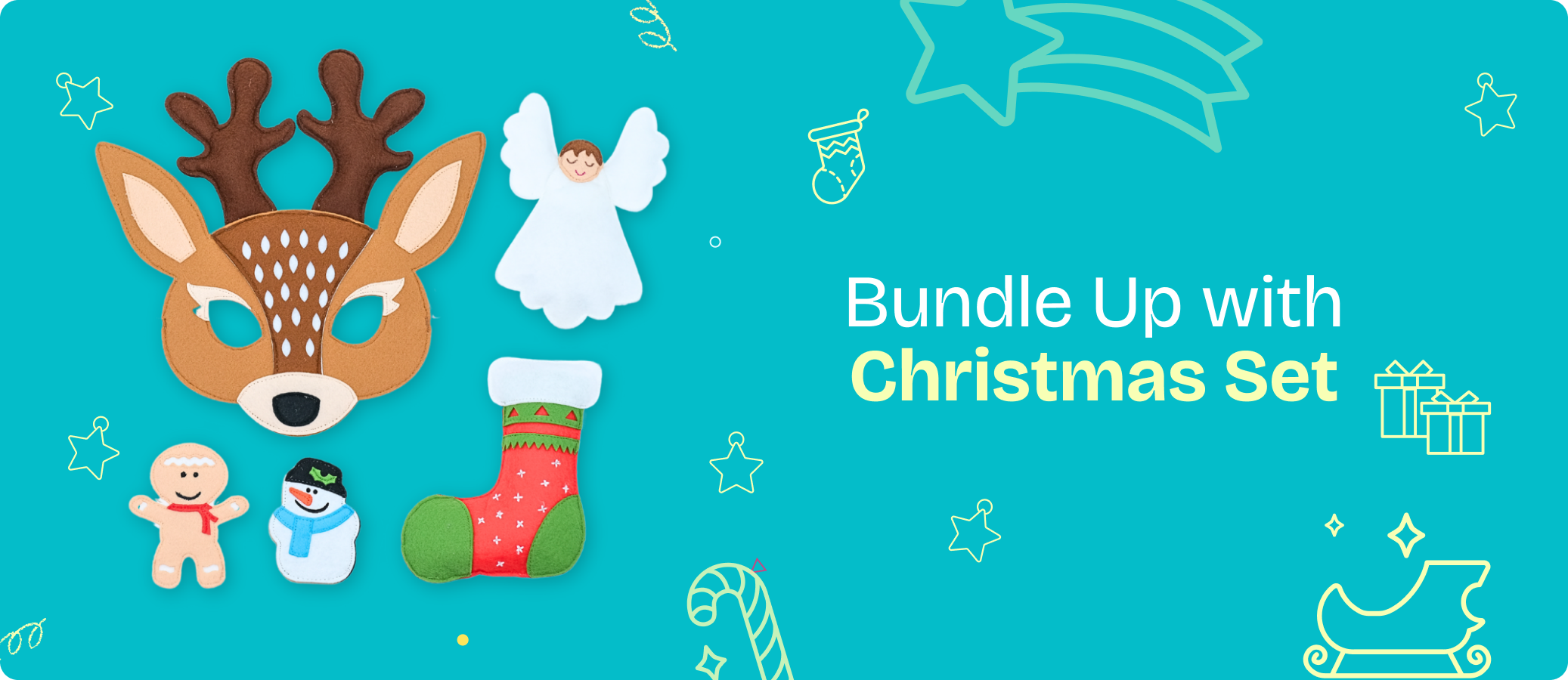 Beautifully designed books that entertain and at the same time promote the child's cognitive, motor and social development
- Bonita Turner, Junior Editor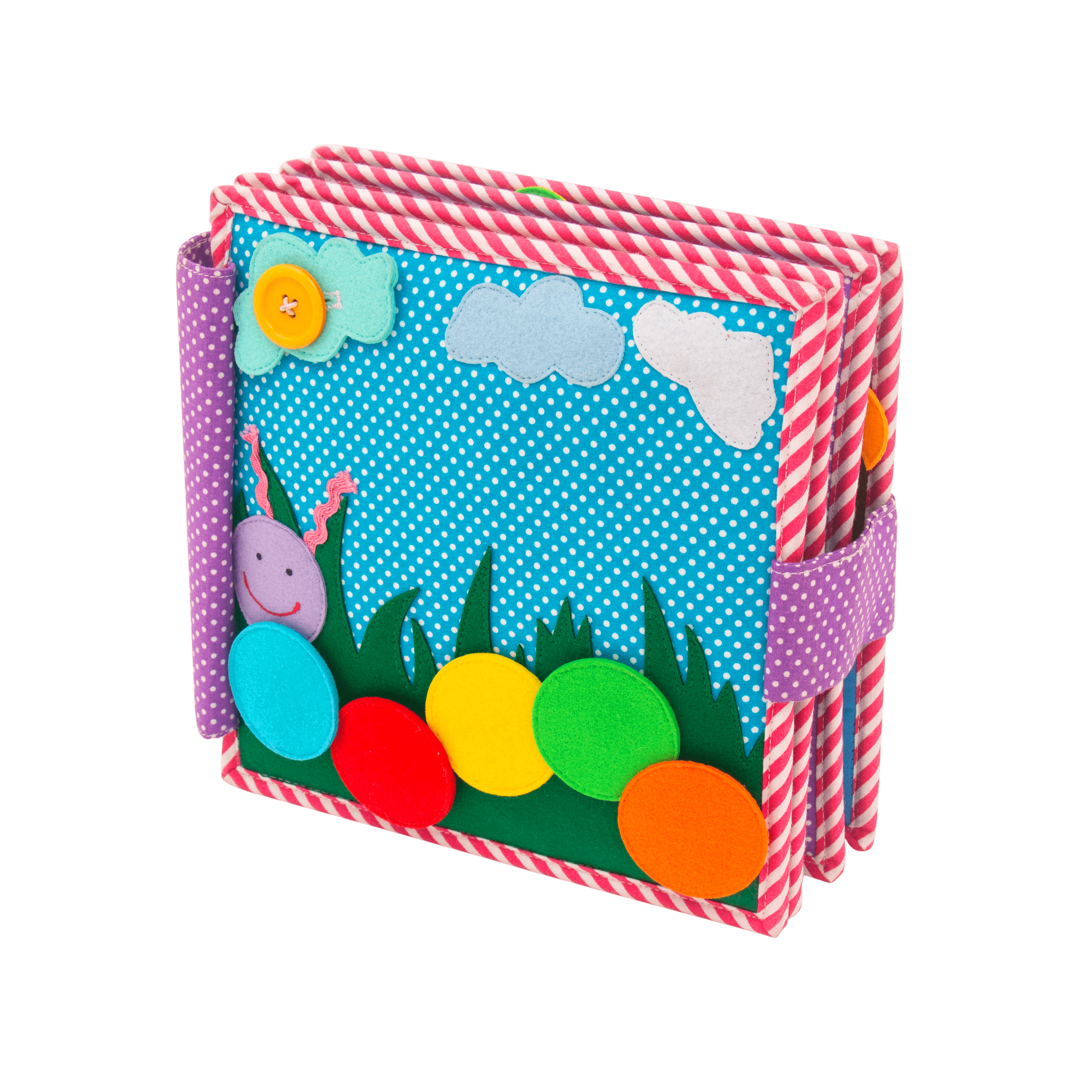 Meaningful Play
This play essential enhances specific cognitive, fine motor and social & emotional skills. Find out which milestones they cover below.
Social and emotional development
Bunte Raupe – 6 Seiten Quiet Book
4
Hallo! Ich bin begeistert von die Materiallen und Farben.
Nun 4 Sterne weil, Gefällt mir nicht dass Jede Seite nur Kleber System ist.
Ich hatte schon mal ein anderes Buch von euch bestellt (1,2,3, happy Birthday Bärchen) und da waren mehr verschiedene metoden zum spielen. Nicht nur kleben.
Aber trotzdem Danke.
Andrea
Schnelle Lieferung und sehr gute Qualität
Ein tolles hochwertiges besonders
Buch für Kinder
Super tolles Buch!
Ein so schönes Buch für die kleinen. Meine Tochter beschäftigt sich so gerne damit. Alles ist super verarbeitet und nichts geht auch nur ansatzweise kaputt. Wir lieben eure Bücher!
Bunte Raupe – 6 Seiten Quiet Book
As seen in