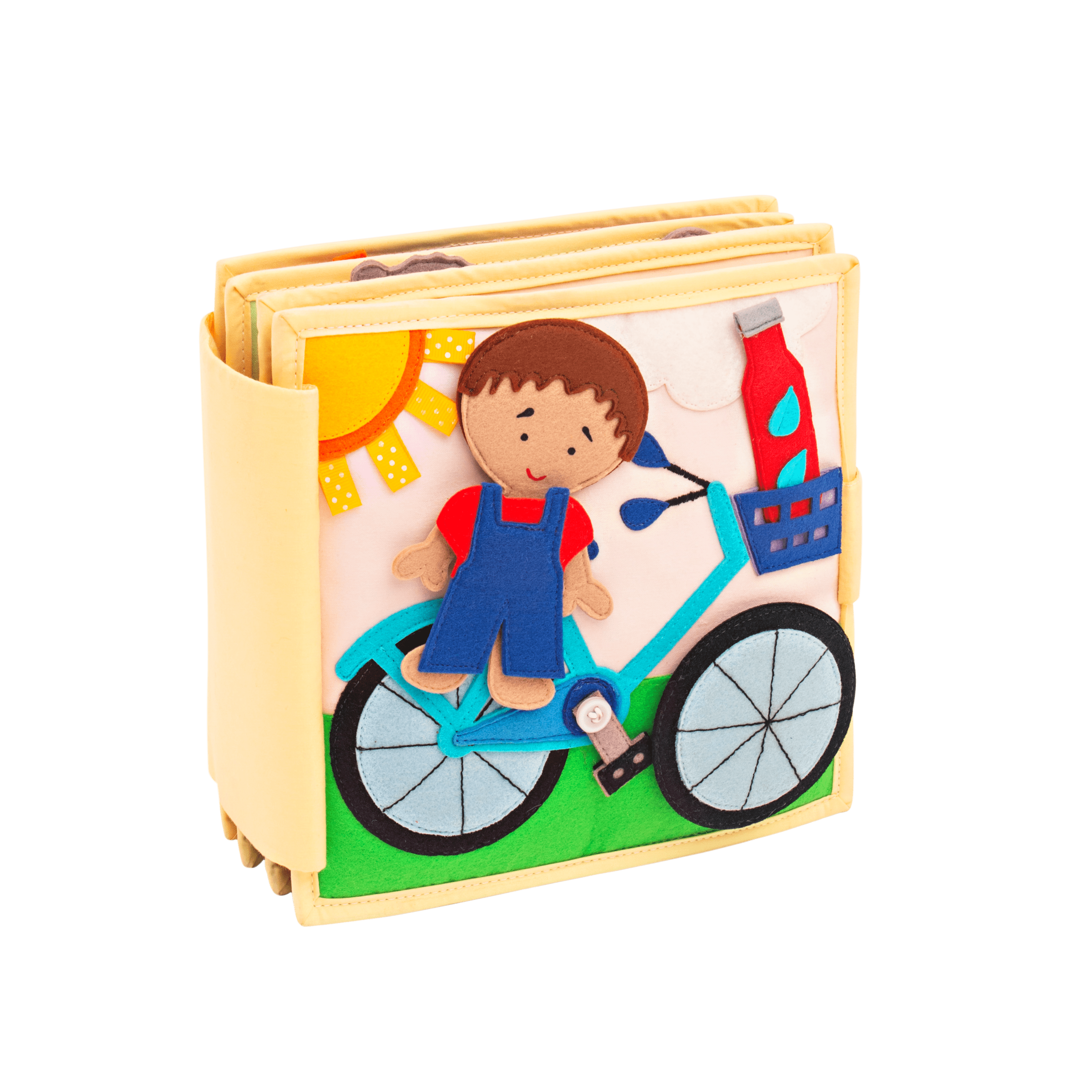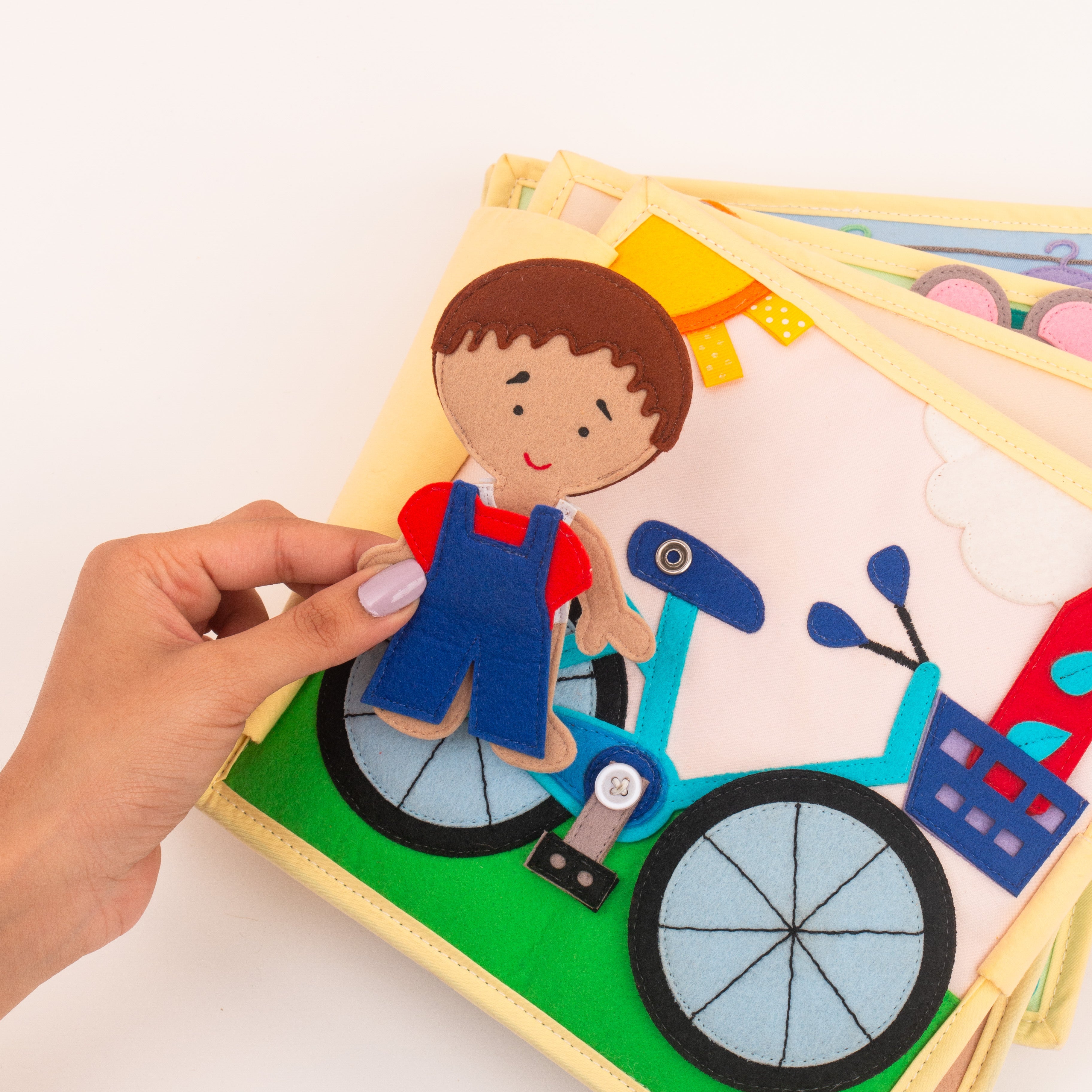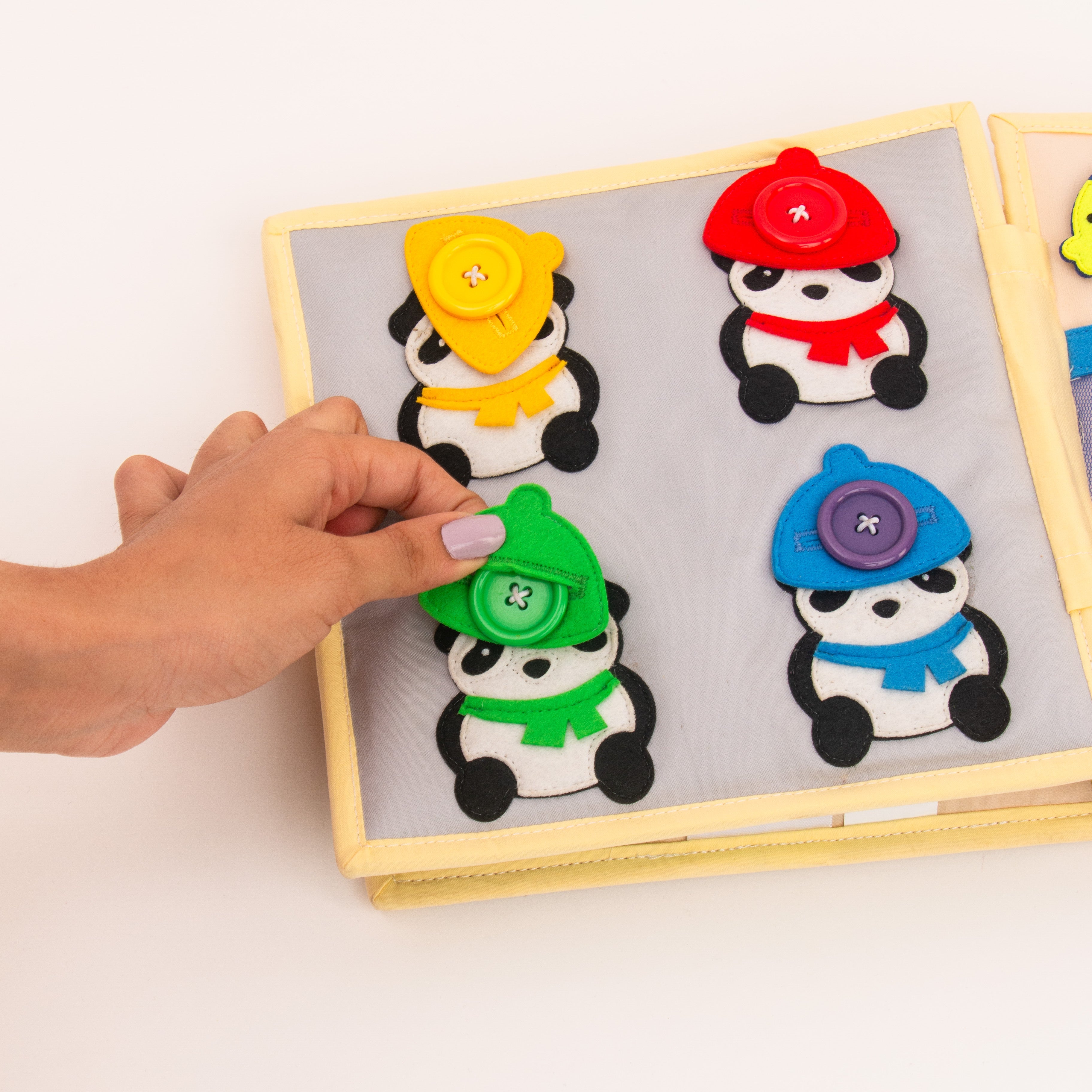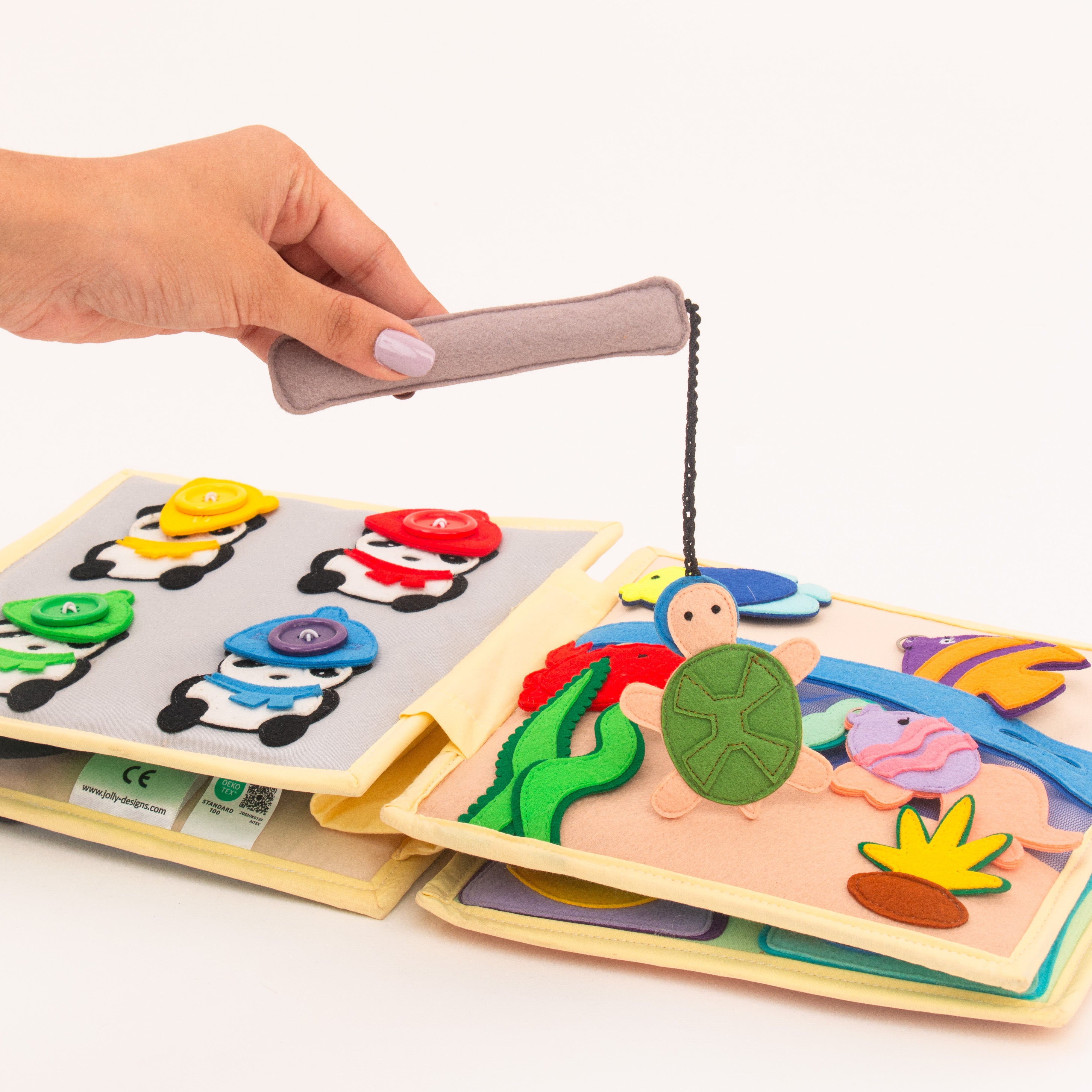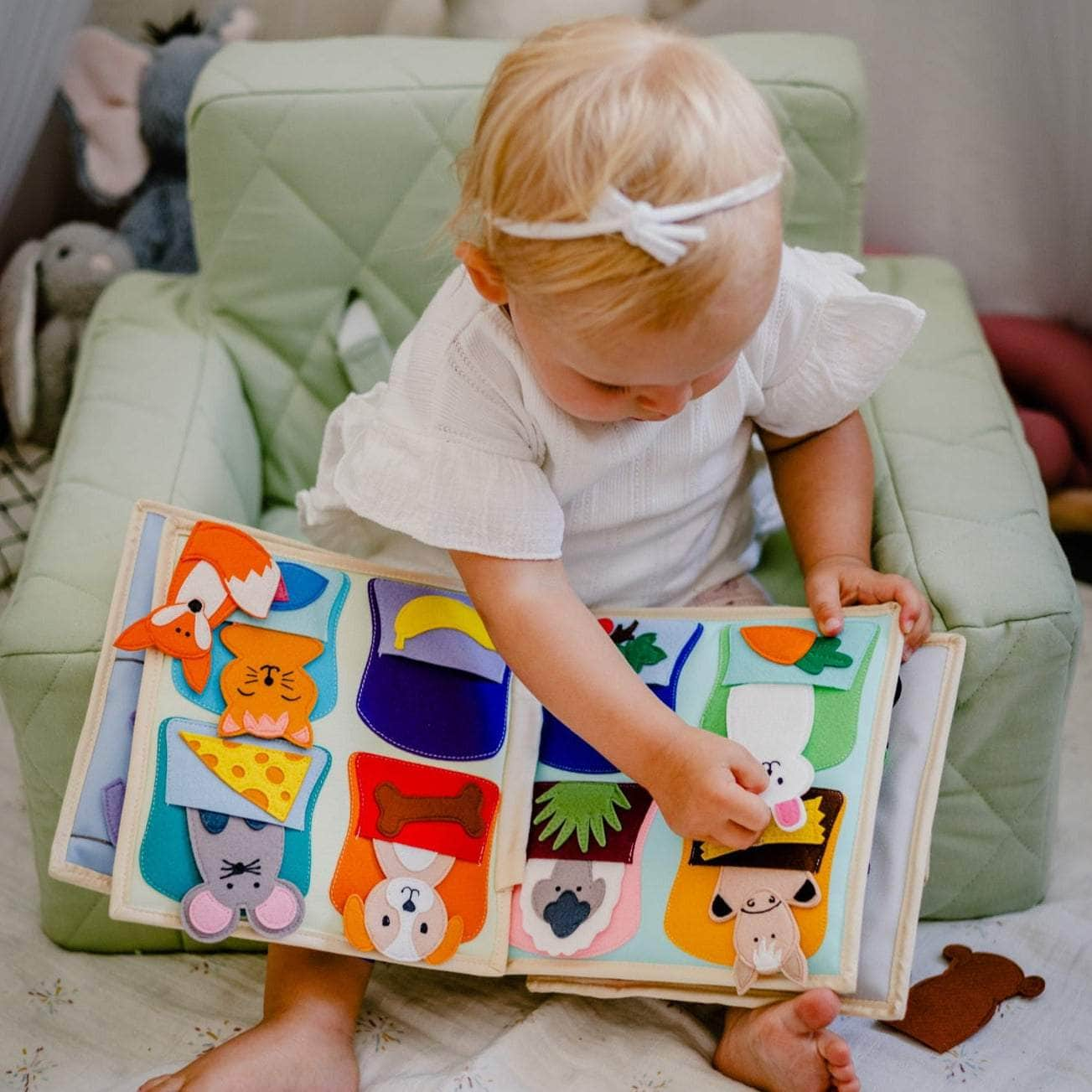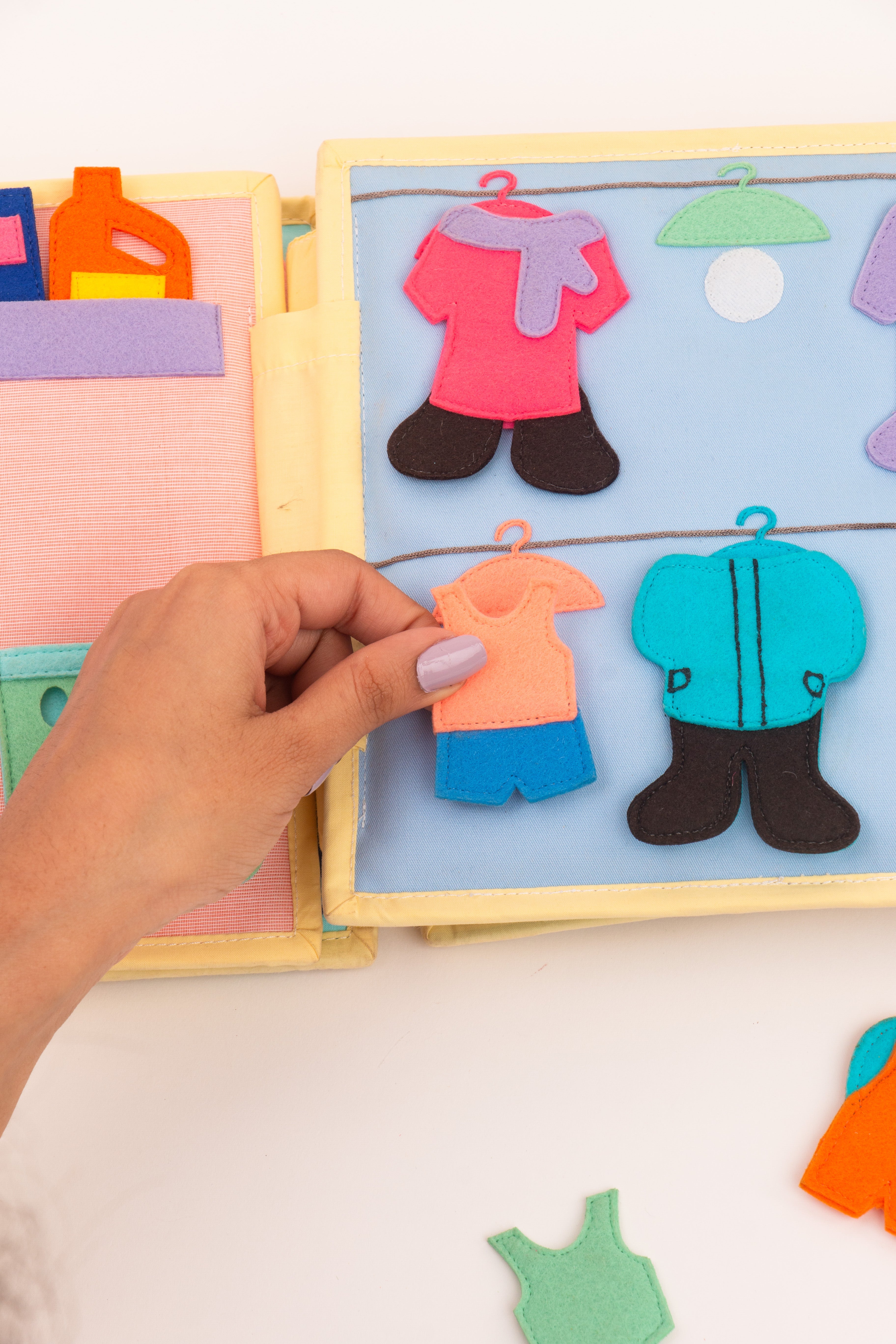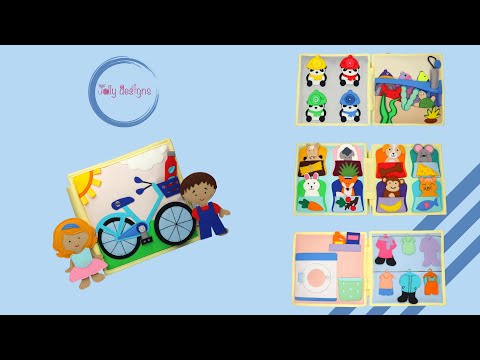 My First Bicycle - 6 Pages Quiet Book
My First Bicycle Quiet Book supports, on 6 creative and uniquely designed pages, to build skills while having fun. This tactile book is suitable as a child's toy for toddlers 18 months and older.
Boosts Brain Development
Independent Play
Free Parts Replacement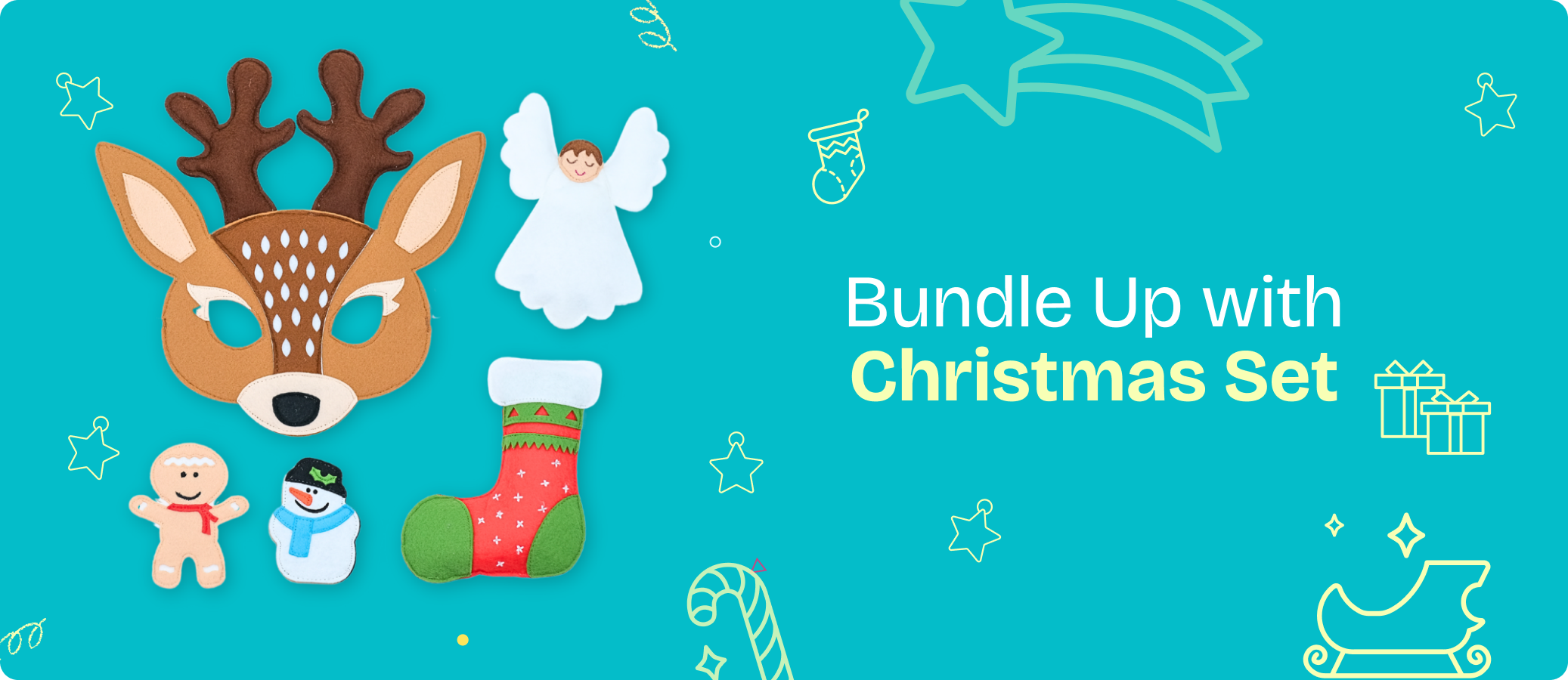 Beautifully designed books that entertain and at the same time promote the child's cognitive, motor and social development
- Bonita Turner, Junior Editor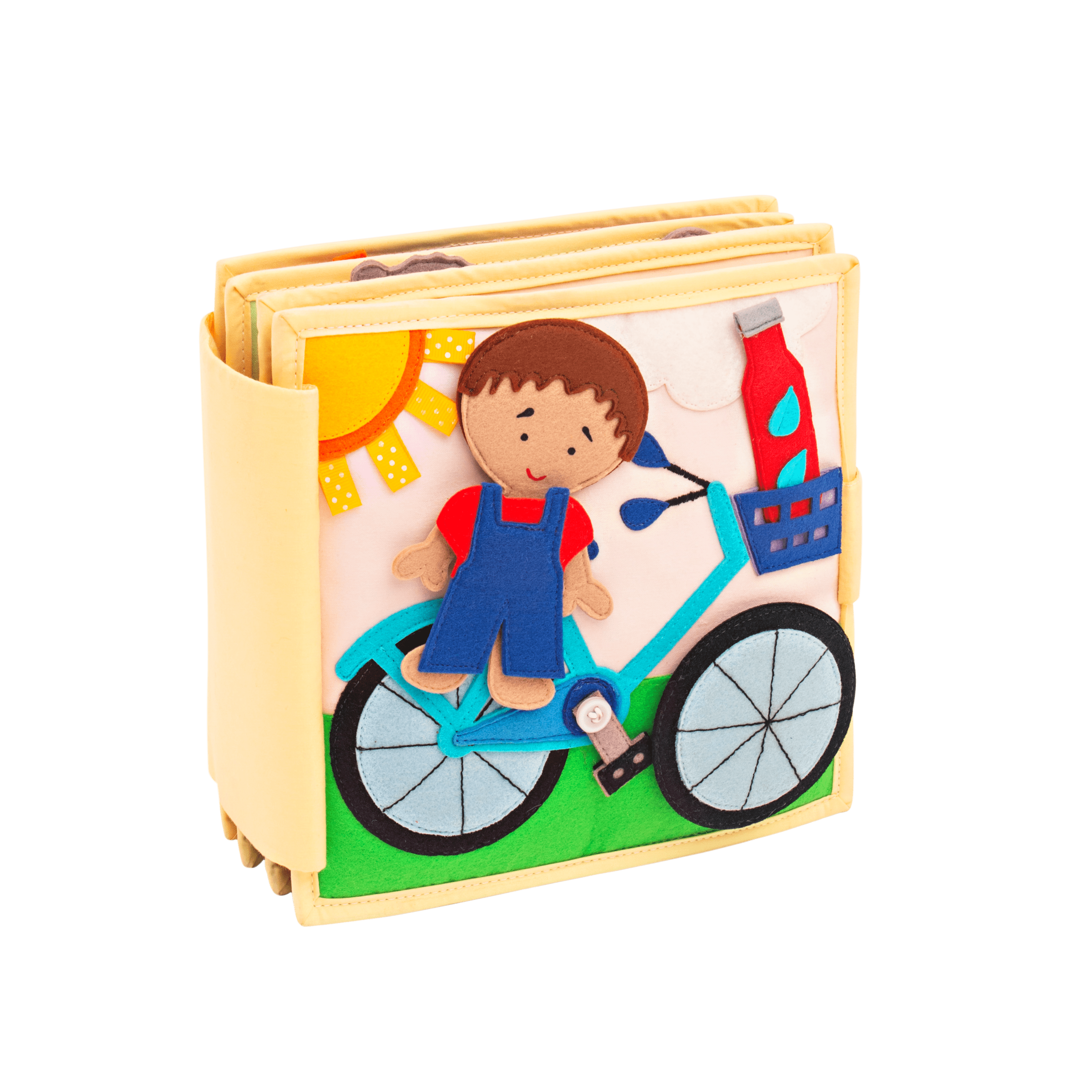 Meaningful Play
This play essential enhances specific cognitive, fine motor and social & emotional skills. Find out which milestones they cover below.
Social and emotional development
tolles Buch
Viele Details, süß gemacht, außergewöhnlich🤗
Empfehlung! Tolle Beschäftigung!
Unsere kleine 16 Monate beschäftigt sich sehr gerne, lange und auch ganz alleine mit dem Buch. Bei einigen Seiten (Bären mit Knöpfen) braucht sie noch Hilfe aber ich finde es gut, dass die verschiedenen Seiten unterschiedliche "Level" von feinmotorischen Fähigkeiten bieten, so haben wir/sie hoffentlich lange Freude daran. Die Figuren auf dem Titel animieren sie außerdem zum weiteren Spielen auch ohne das restliche Buch. Apropos Titel: hier wünschte ich mir persönlich sehr, dass die Figuren auf dem Fahrrad einen Fahrradhelm haben. Unsere kleine fahren wir täglich mit dem Fahrrad in die Kita und zum Radfahrer gehört zur Sicherheit ein Helm.
Sonst ein tolles Buch. Es ist toll verarbeitet und hat viel Liebe zum Detail. Leider hatte unseres einen kleinen Feuchtigkeitsfleck am Rücken, aber das ist nicht tragisch.
Ich kann mir sehr gut vorstellen noch ein weiteres Buch zu holen. Danke!
Unser Favorit!
Von unseren 4 Büchern (bald 5) ist das bisher der absolute Favorit der Kinder. Sie können so viel machen und beschäftigen sich unglaublich lange damit. Selbst die kleine mit 10 Monaten liebt die Bücher! So eine hochwertige Verarbeitung und so viel Liebe zum Detail.
Toll für unseren Urlaub
Es ist unser 3 Buch habe dieses für unseren Urlaub gekauft weil es total vielseitig ist ! Hat uns unseren Flug verkürzt und sie liebt es nach wie vor und ist täglich im Einsatz seit dem
Super süß gemacht
Tolles Buch u sehr süß gemacht, ich verstehe dass Handarbeit aufwendiger ist aber dennoch ist der Preis schon sehr hoch für ein einzelnes Buch , darum 1 Stern Abzug
As seen in