Dinosaurs Kit
Deck up your little one's life with their favourite theme - dinosaurs. With this kit, learning & fun accompany you everywhere, whether you're at home or on the move. Consists of a dino-themed Mini Quiet Book, a Travel Buddy, a Storage Box, and a Felt Mask.
Let tiny dinosaurs buddy take your little one on a journey of discovery, delight, and development!
The kit consists of our "Dino Friends Mini Quiet Book", a roar-some playmate that sharpens eight key skills. 6 pages with activities like puzzles, sorting & matching, buckling, zipping & pulling etc enhance the development of their brains, fine motor skills, language understanding, and emotional quotient.
The "Dino Travel Buddy" is the perfect companion for on-the-go fun, keeping little ones entertained while you travel through the day.
The Felt mask offers sensory development and language & emotional development through role-play. Its vibrant colours and bold shapes capture young babies' imagination and attention. The Dino Storage box adds a touch of dino-delight to your baby's personal space, turning cleanup into a game of discovery & fun!
Boosts Brain Development
Independent Play
Free Parts Replacement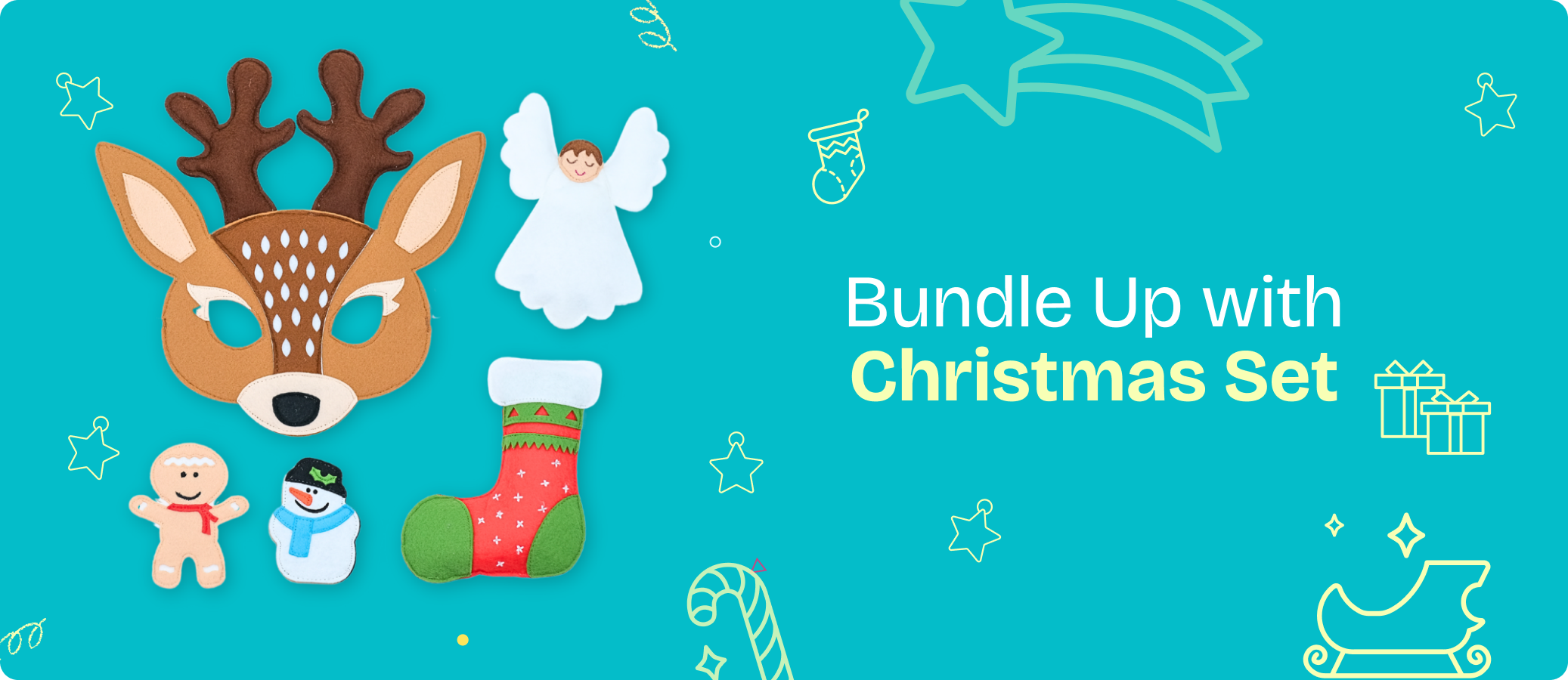 Beautifully designed books that entertain and at the same time promote the child's cognitive, motor and social development
- Bonita Turner, Junior Editor
Meaningful Play
This play essential enhances specific cognitive, fine motor and social & emotional skills. Find out which milestones they cover below.
Social and emotional development
As seen in