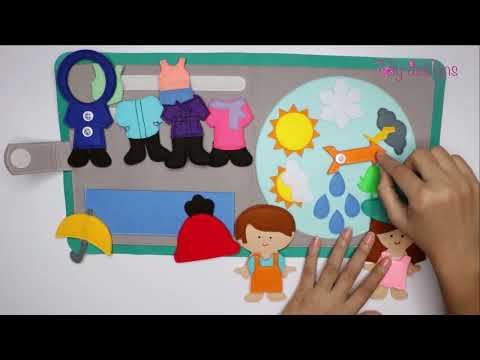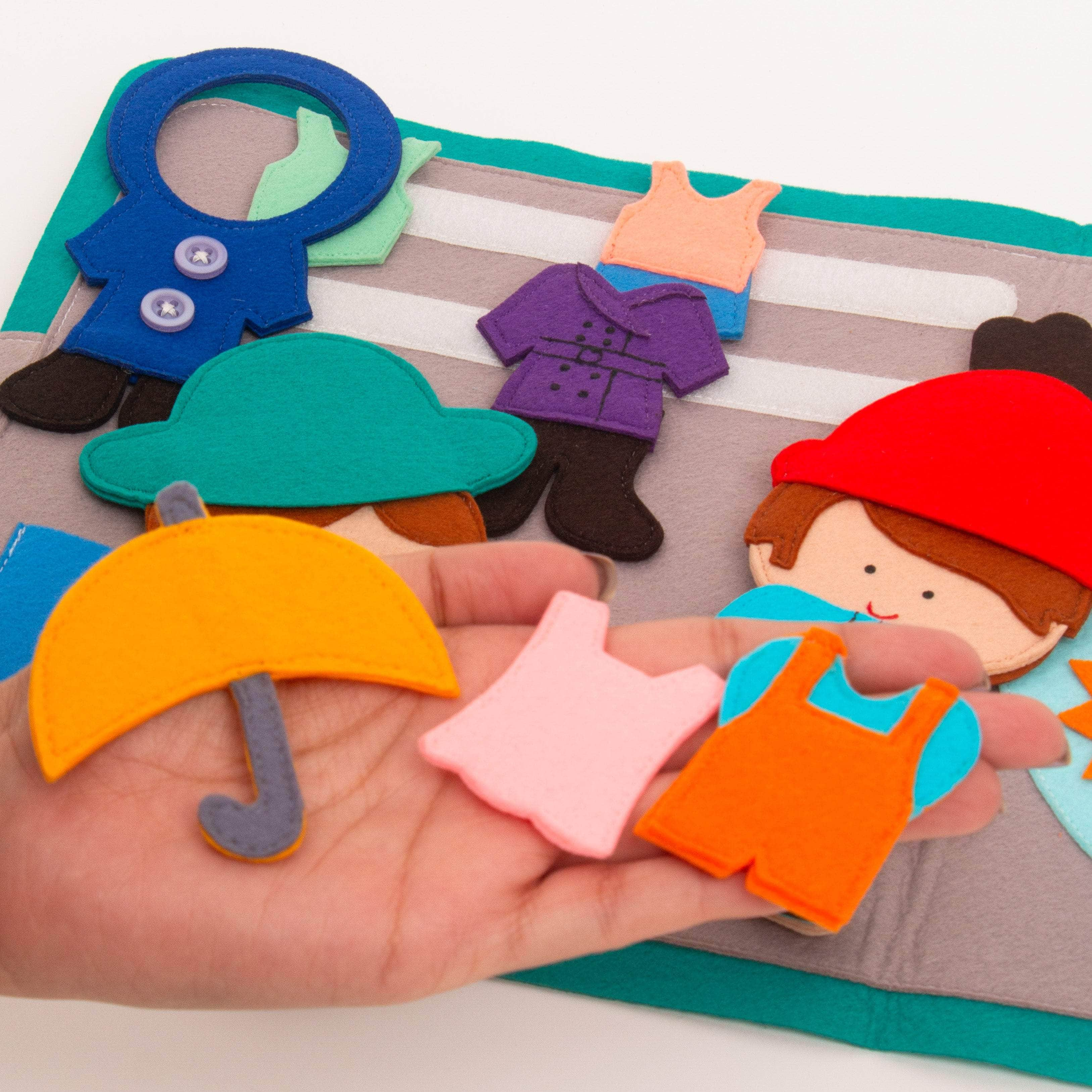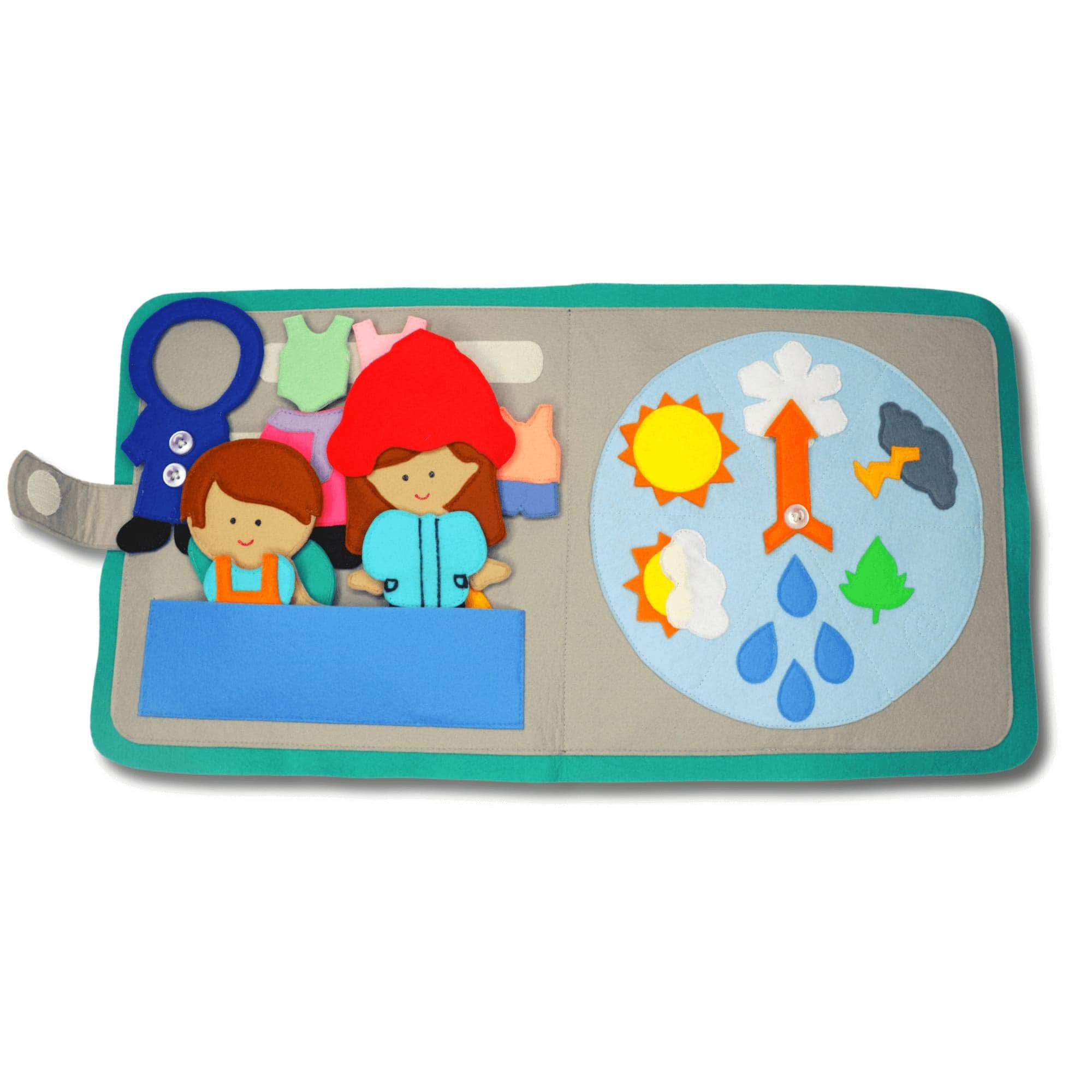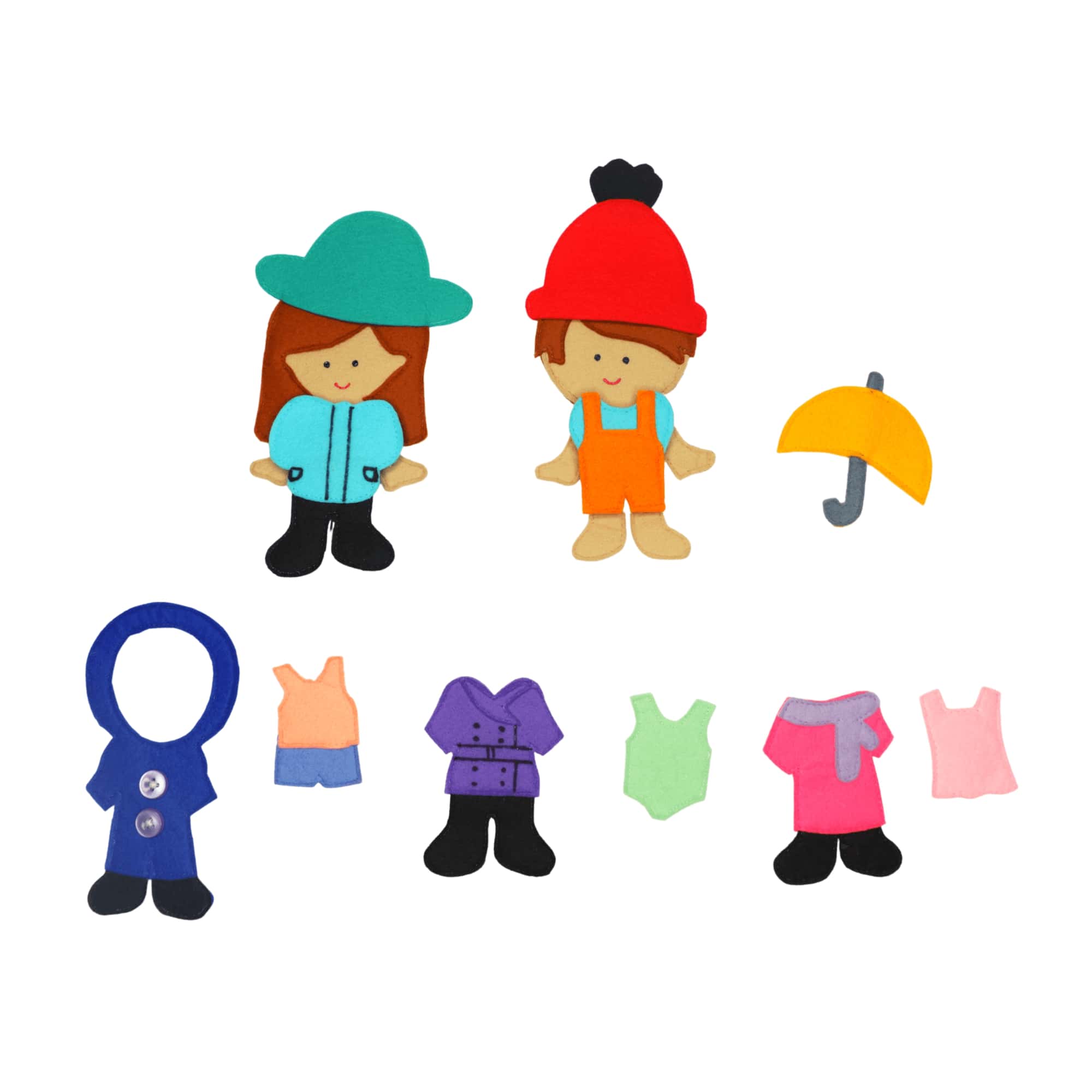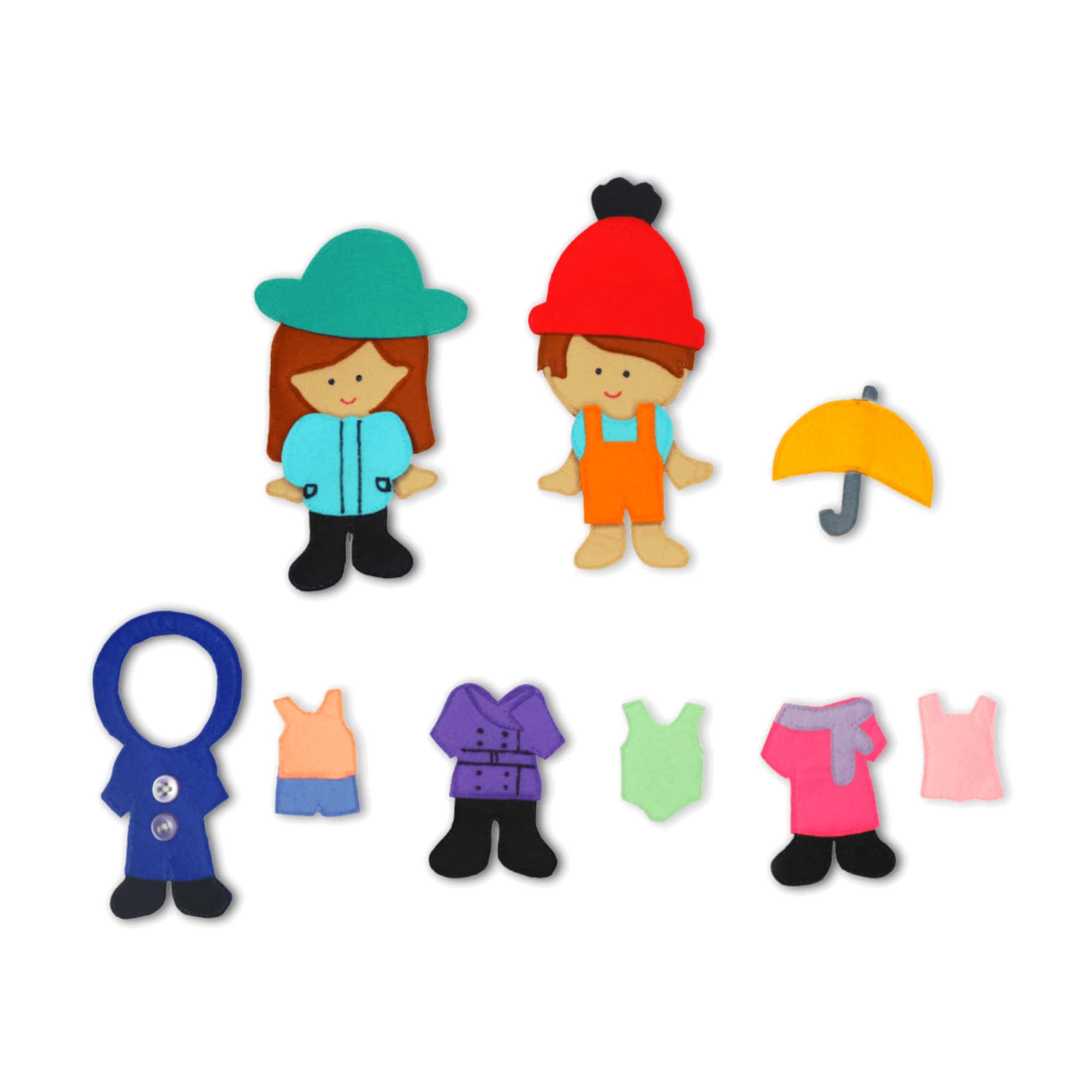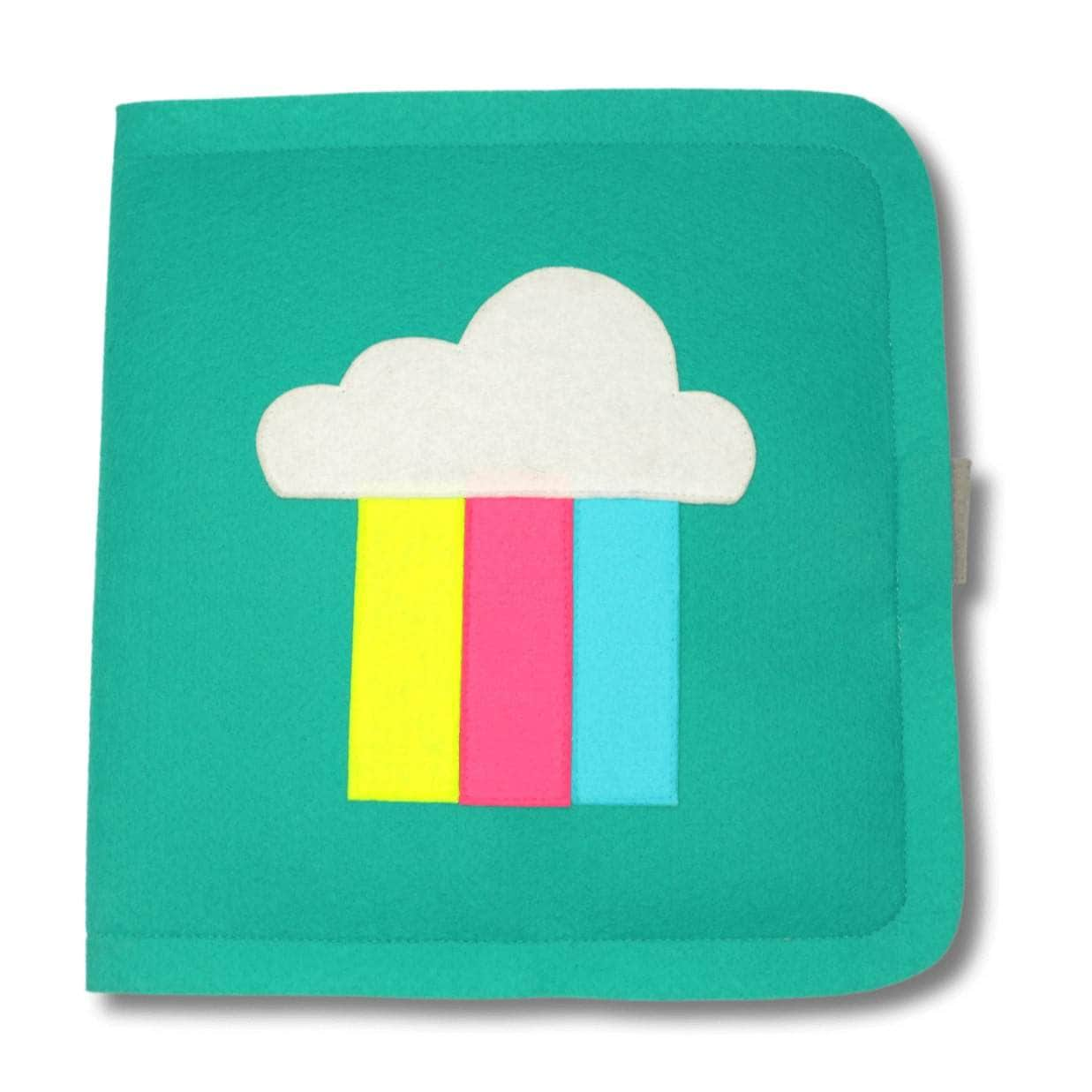 Weather - 2 Pages
Explore the relationship between weather and appropriate clothing
The weather booklet is great for teaching your 2-year-old about the weather and which clothes are suitable for which weather. For this purpose, two cloth dolls are provided, which can be dressed in different clothes depending on the weather.
Boosts Brain Development
Independent Play
Free Parts Replacement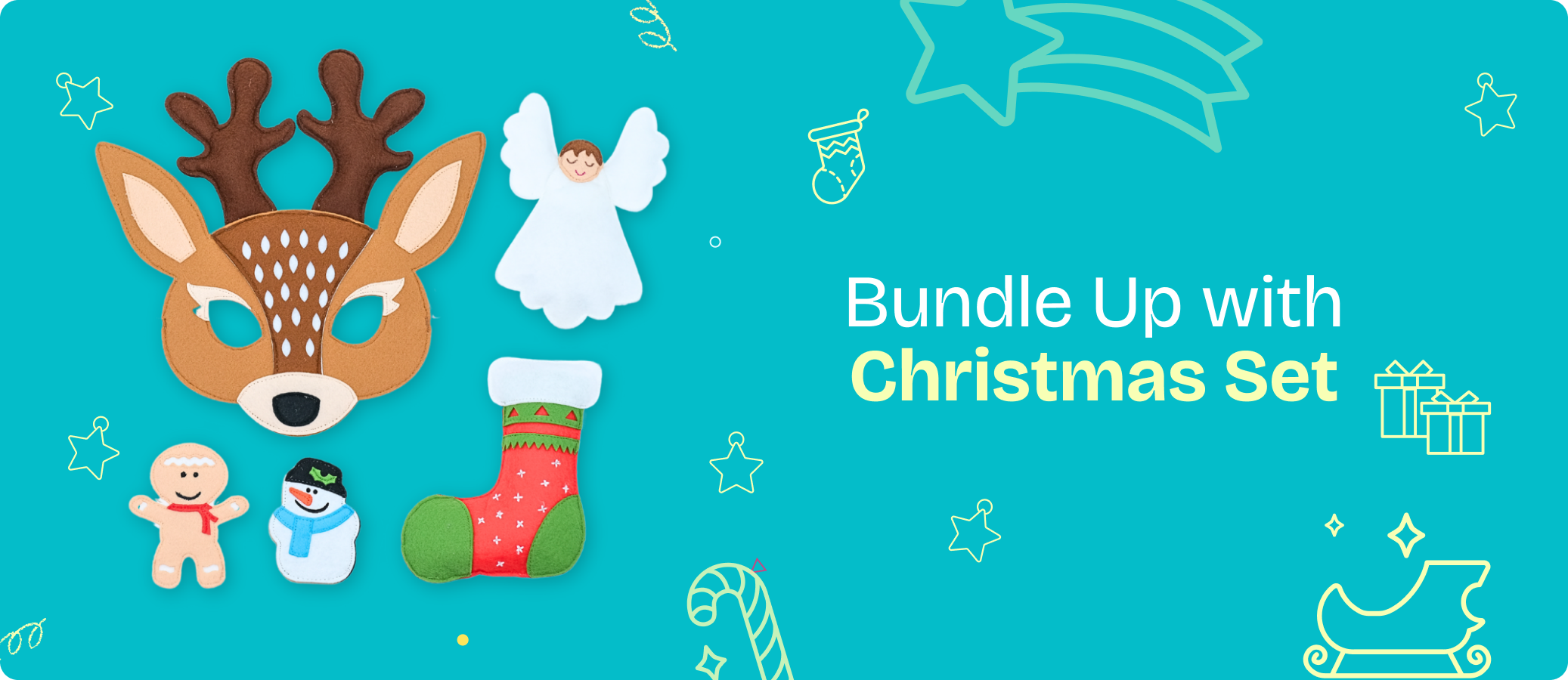 Beautifully designed books that entertain and at the same time promote the child's cognitive, motor and social development
- Bonita Turner, Junior Editor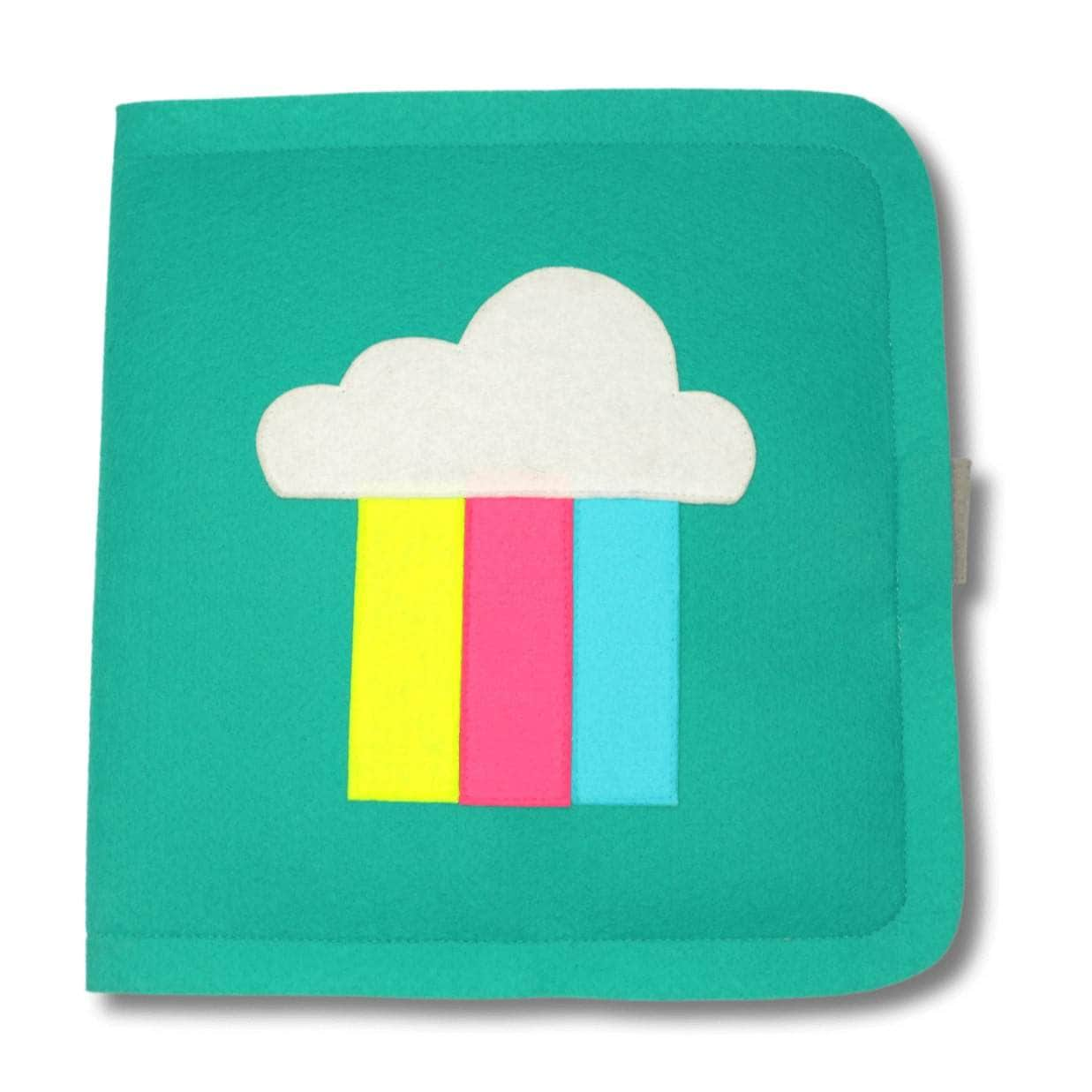 Meaningful Play
This play essential enhances specific cognitive, fine motor and social & emotional skills. Find out which milestones they cover below.
Social and emotional development
As seen in